Qasr Al Farafra – A Town Untainted And Frozen In Time
Qasr Al Farafra is a must for anyone longing to experience a true journey back through time. This small town, located in the western desert area of Egypt, has not been touched by modern times. Instead, you are going to find yourself in the midst of medieval in architecture. The town also includes the Badr Museum countless traditional dwellings and the remains of an ancient Roman fortress.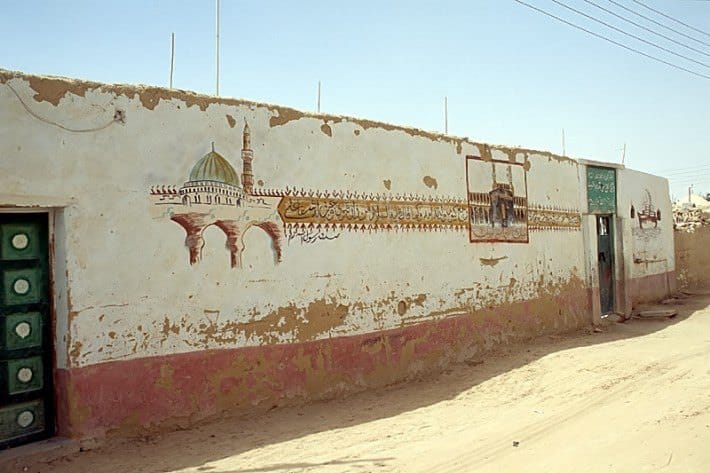 Step Back In Time
The original reason for the town was a stopping point along the Egyptian caravans. The people who travelled from the east to the western areas of Egypt would stop in this town to provide their camels with water and to rest before traveling on. It is also the site of a Roman fortress used to protect the area.
When you visit Qasr Al Farafra, keep in mind that you will be trekking by foot. There are no modern vehicles here. You will be able to see still-standing pieces of the past. Some of the sites to see in the town include:
Traditional mud brick buildings
An olive press
The original mill and oven bakery
Stables
A madrassa
The ruins of the Roman fortress
Because the town has been so well-protected from the modern world, these ancient buildings, some of which are more than 800 years old, are still standing and still in use.
The Roman fortress that is found in the town has long been reduced to ruins. You will not see much more than rock, but it is still an interesting historic site to see while you are in the town.
While you visit the town and look at the original mud houses, some of the things you will want to look for include: homes that make use of peg locks. This is a directly medieval security system that is hard to find in any other location. Additionally, look for homes that have verses from the Quran painted on their outside walls.
Getting There
Qasr Al Farafra is an included attraction in some Egypt desert tours.
Otherwise, if traveling alone from Cairo, then you can catch a bus to Qasr Al Farafra. The trip will take about eight or nine hours. While it is not common, you can choose to hire a taxi for the trip, but this will cost much more money. The buses from Cairo do make stops at a few restaurants and rest stations for your convenience. The trip by bus from Bahariya is about two to three hours. A mini bus from Al-Tamawy is also available for a trip to Qasr Al Farafra.
Design Your Custom Egypt Tour
Explore Egypt your way by selecting only the attractions you want to visit