Being on the Red Sea coast in Egypt and diving in Taba is a natural choice for recreation. The Red Sea is endlessly beautiful and well worth the visit. While you won't find Taba featured in many of our Egypt tour packages, it is certainly a place worth visiting  if you are going to be in the area.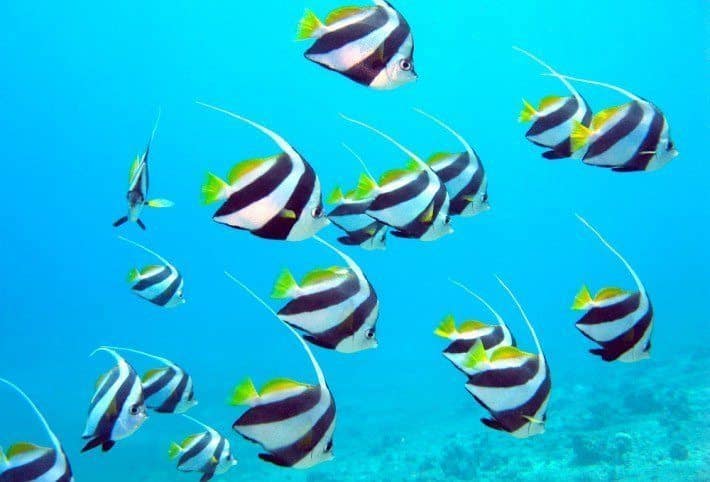 Design Your Custom Egypt Tour
Explore Egypt your way by selecting only the attractions you want to visit
Though the town of Taba is located at the northernmost point of the Gulf of Aqaba, and is the final town on the "Red Sea Riviera", it is still an extremely popular diving destination. This is particularly true where Egyptian and Israeli residents are concerned as they make up the majority of the visitors who come to Taba each year.
If you are considering booking one of our Nile cruise holidays that include some time on the Red Sea coast, but you would rather visit Taba instead of Sharm or Hurghada, we can easily arrange this simply by customizing your preferred travel itinerary for you.
→ Click here to learn more about Egypt vacation packages
Superb Marine Life
The waters of this area do not host the miles of coral "gardens" that are frequently seen in other areas of the Red Sea, the Taba area however does play host to an enormous amount of other marine life. You will also encounter  a lot less tourists at Taba than you would at Sharm or Hurghada. This is ideal for those who want to avoid very touristy areas.
Diving in Taba usually includes the waters of the Nuweiba area as well. The dive sites around Taba are generally considered to be easy for those that are not extremely experienced with diving. Most visitors to these waters can expect to encounter tuna, eagle rays, dolphins, turtles and some mixed varieties of shark. In fact many experienced divers take the time to just go simply snorkeling with no equipment because the conditions are so favorable when diving in Taba.
Abou Lou Lou
One of the most popular areas for diving in Taba is the Abou Lou Lou House Reef. This is an area just off a jetty near the hotel Abou Lou Lou House. It is considered the ideal dive site for a beginner, and presents an amazing number of fish – usually including crabs and shrimp, groupers and Moray Eels, puffer fish and a tremendous number of Lion Fish.
El Mazeriq
Another popular site is El Mazeriq, which is an easy to enter location full of many hills and valleys of hard coral formations, but what most visitors head to is the remarkable piece of brain coral that stands at over five meters high, called "Brian's Brain" which stands near the end of the dive area.
Ras El Shetan
Ras El Shetan, or the Devils Head, is another area popular for scuba diving in Taba. The land base for this dive is an active Bedouin camp, and most divers can expect to use two oxygen tanks to accomplish this particular journey, but it will be well worth the weight as this dive presents visitors with some truly spectacular scenery.
The area of descent contains a patch of sea grass bordering a coral garden that has been called a "Japanese Garden" for its striking beauty and remarkable coloration.
The site is also home to many Lemon Goby and Blue Green Puller fish that make it a tremendously popular location for underwater photographers.
Specialized Tours of Egypt for Any Kind of Traveler!
Whether it's a luxury Nile river cruise you are longing for, or the chance to go diving in the Red Sea, our expert tour consultants can customize your Egypt tour package and make it the trip of a lifetime.
Design Your Custom Egypt Tour
Explore Egypt your way by selecting only the attractions you want to visit
Country Specific Egypt Tour Information
Looking for more information before you decide? We have a specific international guide covering the most important points you need to be aware of before traveling to Egypt.