Multi-Country Asia Tour Packages – A Journey Through Time
Visit and explore fascinating new worlds with our epic multi-country Asia tour packages; tours which have been created and structured by people who are as passionate about travel as you are; people who have been making travel dreams come true for more than 60 years.
Whether you want to spend your days visiting and exploring many of the world's most fascinating historical monuments, or whether you want a relaxing and rejuvenating break in the sun, our multi-country Asia tours can make your dreams come true.
Why Travel to Asia with Egypt Tours Plus
Why Book Multi-Country Tours of Asia with Egypt Tours Plus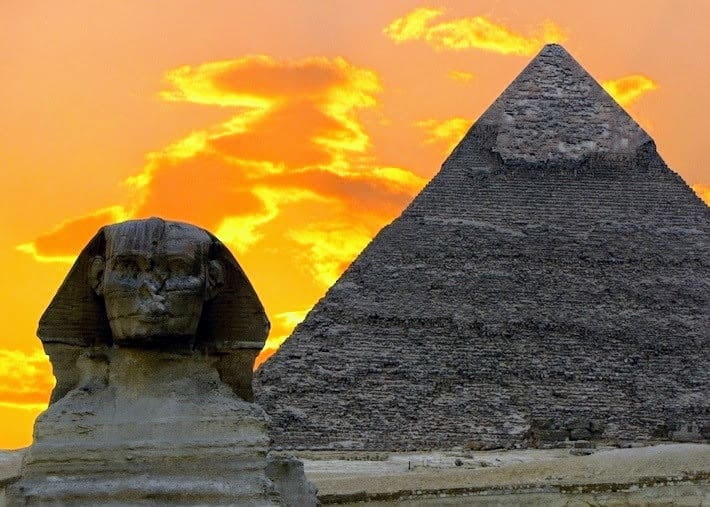 Why book multi-country Asia tour packages through Egypt Tours Plus? Because none of our competitors come anywhere close to us in terms of experience. When you book your multi country vacation packages through us, you are booking trips in Asia through a company which has been offering multi-country Asia tour packages for more than 65 years; high-quality vacation packages that include Egypt; Turkey; Jordan; Dubai; Oman, and Abu Dhabi.
We believe that your Asian vacation should be a totally unforgettable journey through Asia; a seamless experience where no stone has been left unturned. From the time you arrive for your dream vacation, to the time we bid you farewell at the airport, you can be certain that you and your holiday dreams are in good hands. Still not convinced? Here are a few more reasons why so many people book their dream holiday tours in Asia through us:
Meet, Greet, and Assist
Arriving in a country you are not familiar with can be quite a daunting experience, but when you book tours in Asia with us, this is something which you need not be concerned about. When you arrive for your tour, we will always have one of our company representatives standing by to meet and assist you at the airport. After you clear immigration, you will head out to the car park where one of our drivers will be waiting. You will then be driven to your hotel in one of our private deluxe air-conditioned vehicles. This also applies to all subsequent transfers throughout your multi-country Asia tour package, and you will also never be alone for departures either.
Comfortable Travel
With Egypt Tours Plus, all transfers and tours are done in private clean and modern air-conditioned vehicles. Whether you are enjoying a private guided tour in Cairo, a relaxing time at the beach on the Red Sea coast, a desert safari in Dubai, or a group tour in Turkey, you can be sure that you will always be traveling in cool air-conditioned comfort as you make your way from one fascinating place to the next.
Nile Cruise Package
Many of our multi-country Asia tour packages that feature some time in Egypt, also include a Nile River cruise, typically from Aswan to Luxor, or from Luxor to Aswan. It is often said that even a bad Nile River cruise is a good cruise, but with us, every Nile River cruise is a fantastic cruise on board a 5-Star cruise ship.
Nile cruises include multiple onshore excursions in the company of an experienced Expert guide. The guide you have during these excursion is employed by us and he or she will sail with the vessel in order to accompany you on the various tours during the course of your cruise.
We only work with the very best cruise ship operators, with all cruises taking place on 5-Star ships, thereby guaranteeing luxurious comfort and style from beginning to end. Most of the Nile cruises that feature in our vacation packages tend to last for 4 to 5 days. However, some cruises may last from 6 to 8 days, depending on which of our Asia tours you book. No matter which package you choose, your journey along the Nile will be one of the most memorable experiences ever.
High Quality Accommodation
We believe that comfort is crucial in order for your vacation in Asia to be truly memorable, and in order to ensure that your stays are as comfortable as the possibly can be, we focus almost exclusively on 4-Star and 5-Star hotels. The hotels we have partnered with are amongst the best there are, and you will only ever find yourself in a 3-Star hotel if there are no better choices available in the area you are visiting. Even if you overnight at a camp or a lodge in a national park, you will be surrounded by comfort.
We also always do our best to keep accommodation options updated for all our multi-country Asia tour packages so that people can see exactly where they will be staying before they go ahead and book one of our tours. To view which hotels are featured in any one of our tours, simply click on any of our multi-country Asia tour packages, and then click on the "PRICE" tab which can be found on the upper left-hand side of the page that opens.
Experienced Bilingual Drivers and Guides during Your Tours in Asia
Whether you are exploring the timeless monuments of Ancient Egypt; strolling through the indescribable Lost City of Petra, or marveling at the futuristic wonders of Dubai, you will always have an experienced and incredibly knowledgeable guide and/or driver on hand to tell you all about the sites you are visiting, and to answer any questions you may have. No matter where about you are, the travel guide that will be accompanying you will be fluent in English, while some are also proficient in a number of other languages as well.
If you are travelling to Asia with non-English speaking people, you can inform us when you are ready to book one of our Asia tours, and every effort will be made in order to provide guides and drivers who can speak your language. If we are not able to meet your language requirements, you can be sure that we will inform you.
Customizable Asia Tour Packages
Our tour specialists are among the most experienced and most knowledgeable in this field, and this accumulated experience, along with a great deal of effort, is what has allowed us to offer a range of multi-country Asia tour packages which are beyond excellent. However, we also respect and appreciate the fact that no two people are the same, and that our existing tours may not be ideal for everyone who is hoping to enjoy a holiday of a lifetime in this fascinating part of the world known as Asia.
If you don't find the perfect multi-country Asia tour package amongst those we currently offer, simply let us know, and one of our experienced travel specialists will be happy to work with you in order to customize your preferred Asia package so that it meets your exact needs. All of our existing Asia tours can be customized to some extent or the other, or we can work with you to build a fully personalized travel experience from scratch.
Special Group Discounts when Visiting Your Favorite Countries
If you are going to be enjoying one of our vacation packages with other family members or even a group of like-minded friends, you will be pleased to know that we are often able to offer very attractive "Group Discounts" depending on how many people will be traveling in the group. If you are going to be traveling in a group, we strongly recommend that you discuss this with us prior to actually booking your tour.
And, if you don't happen to qualify for a group discount, you can still take comfort in the fact that the prices of our tours are generally 15% lower than the industry standard.
International Recognition for Excellence and Quality
When you book your Asia multi-country holidays through us, you are booking through a fully certified Category "A" Egypt tour operator. You are also booking your holiday in Asia with a company that has already sold more than 205,000 tours. With us, you can book your tours in Asia with confidence and complete peace of mind.
Top Attractions to See on Our Asia Tours
Top Attractions to See During a Multi-Country Tour in Asia
All the various countries which feature in our multi-country Asia tour packages are home to an almost infinite number of fascinating attractions, and our team of travel specialists has gone to great lengths in order to ensure that only the very best ones feature in our tour itineraries. We are keenly aware of the fact that that when you are on vacation, your time is more valuable to you than ever.
Our tour itineraries are perfectly synchronized to ensure that our clients get so enjoy as many awesome attractions as possible in the time they have, while at the same time ensuring there is still time left for leisure and relaxation. It would not be feasible to try and list all the top attractions in this article, but here are a few which you can look forward to visiting, depending on which countries feature in your preferred tour itinerary:
Egypt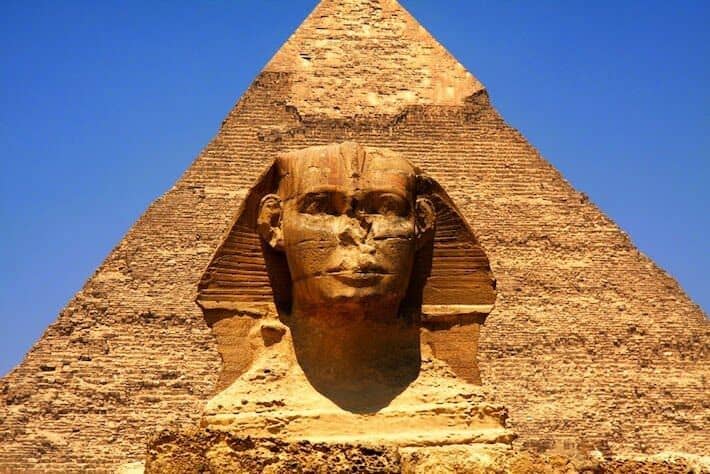 Often referred to as the Cradle of Human Civilization, Egypt has been blessed with a seemingly endless number of magnificent ancient attractions that never fail to amaze all who visit this fascinating country, and for this reason, Egypt features prominently in our range of multi-country Asia tour packages. Some of the top attractions in Egypt which you can expect to see when you book your tour through us include:
The Great Pyramids of Giza and the Sphinx – No trip to Egypt is complete without a visit to one of the most famous and most instantly recognizable ancient attractions in the world.
The Egyptian Museum – Located in the heart of Cairo, this museum is home to the world's largest collection of ancient Egyptian artifacts, including a number of mummies and an amazing collection of artifacts which were recovered from the tomb of King Tutankhamen.
Memphis – Once the capital of Ancient Egypt, Memphis is today an open-air museum consisting mostly of ruins.
Sakkara – Located just a short drive from Cairo, Sakkara is a fascinating ancient necropolis, and home to the first pyramid ever built.
Khan El-Khalili – A colorful bustling bazaar where traders and vendors have been plying their wares ever since the 14th
Valley of the Kings – An ancient necropolis on Luxor's West Bank, and home to more than 60 royal tombs, including the tomb of King Tutankhamen.
Hatshepsut Temple – A vast and magnificent rock-cut mortuary temple that was constructed on the orders of Queen Hatshepsut.
Luxor Temple – Once a cult temple, this complex which is located on Luxor's East bank features in nearly all good quality tours that include time in Egypt.
Karnak Temple – The ruins of a sprawling temple city, and one of the most visited ancient monuments in Egypt.
Kom Ombo Temple – An incredibly fascinating temple which is essentially two identical temples which were dedicated to two different gods.
Edfu Temple – a spectacular ancient cult temple and also the best-preserved such temple ever discovered.
Abu Simbel Temples – Two massive temples which were carved out of the rock face during the reign of Pharaoh Ramses. They are the second-most recognizable ancient site in Egypt after the pyramids, and were constructed to serve as a symbol of might and to act as lasting monuments for Ramses and his wife.
Philae Temple – A magnificent ancient temple located near Aswan, and one which was once one of the holiest of places in all of Egypt.
Jordan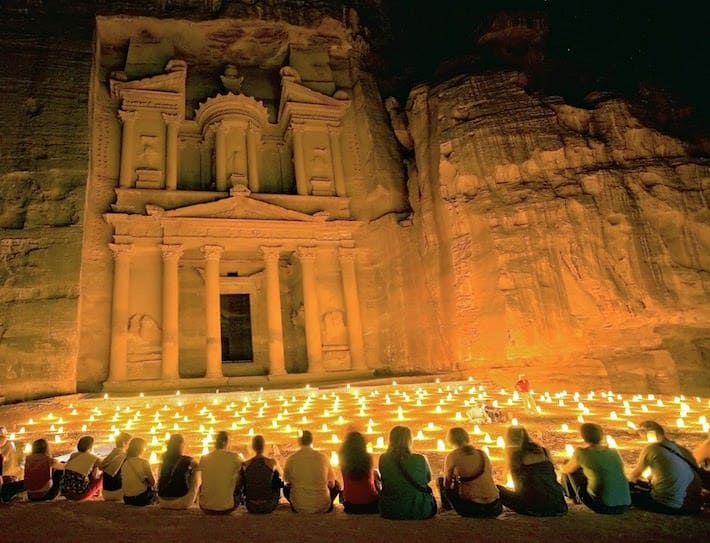 Jordan is a country that well and truly has something for all types of travelers; a marvelous blend of vast natural beauty, and an abundance of fascinating historical attractions. When you travel through Jordan with us, we make sure you to enjoy a bit of both. Here are a few of what we believe to be the best attractions to look out for in Jordan:
The Roman Theater – Located in the heart of Amman, Jordan's capital city, one cannot help falling in love with the ancient Roman Theater which to this very day is still used for hosting various performances. It is also home to some museums, so it really is a great place to spend some time while you are in the city.
Mount Nebo – This is the famous mountain, which, according to the Bible, was the place where God first showed Moses the Promised Land. Standing on the mountain and being able to gaze upon the Promised Land is for most visitors a very touching experience.
The Dead Sea – No trip to Jordan is complete without spending at least some time at the Dead Sea, enjoying the benefits of its mineral-rich mud, and floating effortlessly on the water, a feat which is made possible by the water's incredibly high salt content.
The Jordan Desert – A trip into the desert, is for most visitors, an experience they never forget, and particularly if your trip includes an overnight stay in the desert. Certain parts of the desert, such as Wadi Rum, for example, have also become immensely popular among adventure seekers in search of great rock climbing opportunities. Wadi Rum is a very beautiful part of the desert which enjoyed a huge boost in tourism as a result of the Lawrence of Arabia movie which was filmed in the area.
Jerash – This ancient Roman provincial city never fails to amaze and impress all who visit, and it is widely seen as being the largest and most well-preserved collection of ancient Roman architecture outside of Italy.
Bethany – While Bethany may not be of great significance to all tourists, it is of great importance to Catholics and many other people who are interested in religious sites. Being the place where Jesus was baptized by John the Baptist, it is the third-most religious site in the world for Catholics.
Petra – Also known as the Rose Red City and the Lost City, Petra is by far and away Jordan's premier tourist attraction. The site consists of an entire city which was cut out of the rock face of a deep desert canyon. No amount of words can even begin to describe this most amazing of places.
Dubai
Often referred to as the City of Gold, Dubai really is a city of almost unfathomable contrasts. On one side you have centuries-old mosques, monuments and market places surround by a maze of narrow roads an alleyways, while on the other hand you are surrounded by opulence and all things ultra-modern. Here are some of the top attractions which we believe all visitors should see:
Burj Khalifa – Being the tallest building and the tallest manmade structure ever built, it is virtually impossible for visitors not to see this awe-inspiring masterpiece. However, to fully appreciate the real magic of this skyscraper, we recommend looking for a tour which includes admission to the tower's observation deck.
Dubai Mall – It should come as little surprise to learn that this is the largest shopping mall in the world. Apart from an almost infinite number of shops, the mall is also home to some fantastic attractions, including the spectacular Dubai Aquarium for example. Dubai Mall also holds the record of being the most visited tourist attraction in the entire world.
Gold and Spice Souks – Don't for a minute expect these souks to be anything like any other souks you may have visited elsewhere during your travels. One could very easily spend an entire day at the souks, and the sheer amount of gold which is openly displayed at the Gold Souk is something which has to be seen in order to be believed.
Palm Jumeirah – Welcome to the world's largest manmade island; the in place to be for those with plenty of money to spare. Besides an abundance of opulent homes, the island is also home to the fairytale-like Atlantis Hotel, complete with its very own dolphins and a water park which is beyond words.
Souk Madinat Jumeirah – A real gem of a place where you could quite happily spend several hours or even an entire day exploring the many narrow roads and pathways, many of which are lined with small cafes and boutique restaurants.
Dubai Desert Experience – If you want a truly amazing outdoor experience, we highly recommend choosing a tour which includes a 4×4 desert experience with an opportunity to ride a camel and enjoy a wonderful BBQ dinner under the stars at a local Bedouin camp in the desert.
Turkey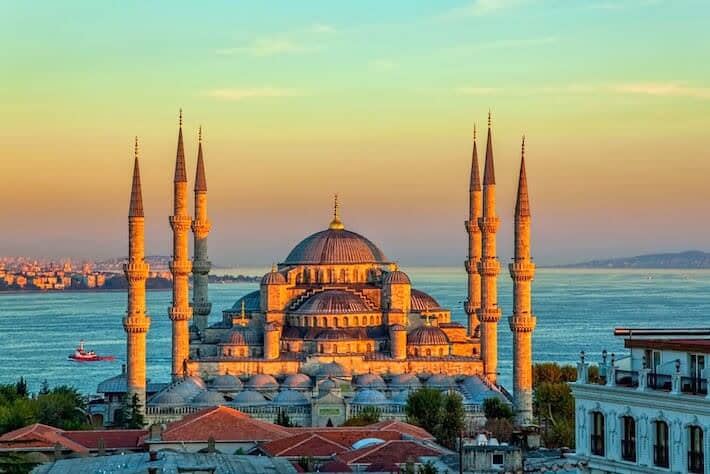 While Turkey is without doubt an incredibly popular destination for people who are looking for an affordable and relaxing holiday in the sun, with days spent lounging on the country's lovely beach, there is in fact so much more to see in the amazing country. Turkey has an endless number of tourist attractions to suite all types of travelers. Here are some of the top attractions, all of which can be found in our multi-country Asia tour packages that feature Turkey:
Hagia Sofia – Nobody should visit Istanbul without visiting Hagia Sofia. Originally built as a Greek Orthodox Church, this immense building was so impressive that when the Ottoman Turks successfully invaded the area in 1453, the leader of the invasion gave the order to convert it into a mosque, rather than demolish it. In 1931, Hagia Sofia ceased to function as a mosque, and instead, it was converted into a museum which, today, is visited by nearly 4 million people every year.
Topkapi Palace – Be prepared to be dazzled from the moment you arrive at this incredible palace which served as the official residence of the Ottoman sultans who ruled Turkey for around 400 years, from the 15th to the 19th There is so much to see at the palace, including large treasure collections, a vast amount of antiquities, and even gold thrones.
The Blue Mosque – Located only a short distance from Hagia Sofia, the Blue Mosque is truly a magnificent complex, best known for its abundance of blue hand-painted ceramic tiles; its many lavish chandeliers, and its abundance of stained glass windows. What also sets this vast mosque apart from many other mosques is the fact that it is open to visitors, including non-Muslims. As a sign of respect, visitors should however refrain from entering the mosque during prayer times.
Cappadocia – While Cappadocia is actually an area in Turkey rather that a tourist attraction, it nonetheless qualifies as an attraction simply because it is home to so many fascinating sites, including underground cities and a vast collection of churches, fortresses, dwellings and more which have all been carved out of the mountain cliffs at various times in antiquity.
Pamukkale – If you choose one of our multi-country Asia tour packages that feature Turkey, there is a strong possibility that your tour itinerary will include a short stay in Pamukkale, along with some incredible sightseeing at a number of attractions in this area, including a remarkable old basilica, some Roman baths, and a magnificent old necropolis.
The attractions which have been mentioned within this article only represent only a very small number of the attractions which you will actually end up seeing, regardless of which of our multi-country Asia tour packages you choose.
When Is the Best Time to Travel to Asia?
When Is the Best Time to Travel and Enjoy Tours in Asia?
When is the best time for people to enjoy multi-country Asia tour packages? The most popular time of the year tends to be between September and May (high season), when the weather is generally cooler. However, there may be some fluctuation, depending on which countries are paired in our multi-country Asia tour packages. The cooler weather is one of the main reasons why many people like to visit during the high season, but it is not the only reason. Many travelers also book the holidays during the high season because it often coincides with very cold winters back in their own countries.
While booking your vacation during the high season certainly has its advantages, there are also a few disadvantages. To begin with, popular tourist attractions can frequently become very crowded and very busy during the high season due to the increased influx of tourists. During the warmer months of the low season, there are considerably less tourists, so if you are the sort of person who likes to avoid large crowds, then this might be something worth considering.
Tours in Asia and the Difference in Pricing
It is also worth noting that there can be quite a substantial price difference High Season and Low Season tour prices. This is common throughout the travel industry. In countries where there is a distinct High Season and Low Season, hotel operators and cruise ship operators all lower their tariffs during the Low Season, and in the case of reputable tour operators, these savings can be passed on to consumers.
It is also worth noting that not all tours have different High Season and Low Season prices. However, this is something which can easily be determined simply by clicking on any of our multi-country Asia tour packages, and then click on the "Price" tab on the upper left-hand side of the page that opens. If there are different High Season and Low Season rates, it will be clearly visible.
How to Stay Safe While Touring Asia
How to Stay Safe when You Travel in Asia
At Egypt Tours Plus, we cannot stress enough just how seriously we take the safety and wellbeing of our clients. At no time would we ever be willing to take our clients anywhere where we ourselves would not want to go. If there is any risk of danger in a particular area, regardless of how small that risk is, then we automatically exclude/remove it from our tour itineraries.
With all of that having been said, nobody is capable of eliminating risk entirely, regardless of whether you are in your own country, or whether you are on foreign shores. To this end, we strongly recommend applying some common sense when traveling abroad, particularly during those time when you will be alone, such as in the evening after tours and etc.
Many of our clients like to leave their hotels in the evening for one reason or another, and there is absolutely nothing wrong with this at all. However, remembering that you are a tourist in an unfamiliar area is the sensible thing to do. A bit of common sense and a few basic precautions can go a long way in keeping you out of harm's way, particularly when you are out and about on your own:
Leave unnecessary valuables at your hotel rather than carry them around with you.
Avoid walking around alone at night in very quiet dimly lit areas.
Be aware of pickpockets when visiting busy tourist attractions.
Be aware of scammers who like to prey on unsuspecting tourists. If someone in the street tries to offer or sell you something you don't want, simply decline their offer in a way which is friendly but firm, and then move on.
Always try to avoid confrontation, both with locals and other tourists alike.
Note: Visitors who are unfamiliar with local customs in the countries we travel to quite often don't understand the concept of haggling when they want to buy something. Some mistake haggling for scamming, but in the overwhelming majority of cases, this is not the case. Haggling for better prices is a deep-rooted custom in many countries, so much so, that some vendors will be genuinely disappointed if you don't make any to haggle for a better price. Don't worry, once you get the hang of it, it can really be a lot of fun, to the point where you can even strike up new friendships
How to Stay Healthy While Touring Asia
How to Stay Healthy during Trips in Asia
Staying healthy while touring Asia is generally not a challenge at all, and especially if a bit of common sense is applied. For example, it is important to keep your body adequately hydrated by drinking plenty of fluids. Remember, the countries which are featured in our multi-country Asia tour packages are all very warm countries where one can quickly become dehydrated. In fact, when you travel Asia with us, we actually supply you with free bottled water during all tours and excursions.
Experiencing an upset stomach is one of the most common health-related complaints among tourists all over the world, even though a few basic safety precautions can go a long way in helping you to avoid any such problems.
It is perfectly understandable that you will almost certainly want to try various snacks and foods sold in the markets and at roadside stalls. One of the biggest rewards of traveling to foreign countries is the opportunity to try so many foods which you may never have seen or heard of before in your own country. However, eating food and or snacks at the side of the road and in markets is not without risk.
The golden rule for minimizing the risk of picking up some sort of a stomach bug is to look to the locals for guidance. If a lot of locals are buy snacks from a particular vendor, or eating at a particular café or restaurant, then you can almost be certain that it is safe for you to do the same.
We also strongly recommend that you do a little bit of research regarding any vaccines which may be required or recommended for the countries you are going to be visiting. In most cases, your physician should be able to advise you on this.
What Should You Pack for a Multi-Country Vacation in Asia?
Lastly, many people, and especially those traveling from cold climates, are not accustomed to sort of sunshine one experiences in the various countries that feature in our multi-country Asia tour packages. To this end, we recommend using adequate protection, including a hat or cap, and a good quality sunscreen.
Vacation Packages that Deliver a Journey of a Lifetime
At Egypt Tours Plus, we believe that nobody is more experienced that we are when it comes to tours in Asia. Every one of our multi-country Asia tour packages is designed to dazzle, amaze and excite, from the time you arrive, to the time you leave – An unforgettable experience, guaranteed.
Asia Tours and Southeast Asia Tours Not Currently Available
Quality and reliability are core principles of our business model. We prefer to expand in a way that doesn't compromise quality and the level of service we aim to provide. We aim to perfect our services in relation to each of the destinations we service. As time goes on, we will continue to add more new destinations to our site. As of now, we have not started offering tours to several countries/regions in Asia.
For example, we don't yet offer tours to countries in Southeast Asia such as Thailand, Cambodia or Vietnam. We currently also don't offer any Indochina tours to places like China or Hong Kong for example.
Round the Clock Assistance 7 Days a Week
If you don't find the sort of Asia package you are looking for, or if you have any questions regarding one of our Asia tours or one of our other tour packages, we would love to hear from you. Our travel specialists are always ready to offer help and assistance. Remember, we are only a quick phone call away.
Contact us today to find out more about our private Asia tours or to book your own once in a lifetime dream holiday in Asia.