How to Travel Around Egypt?
There are 5 ways to travel around Egypt: by air, by train, by taxi, by bus, or by way of tour operator supplied vehicles and drivers. Nile cruise holiday packages are another option for exploring Upper Egypt.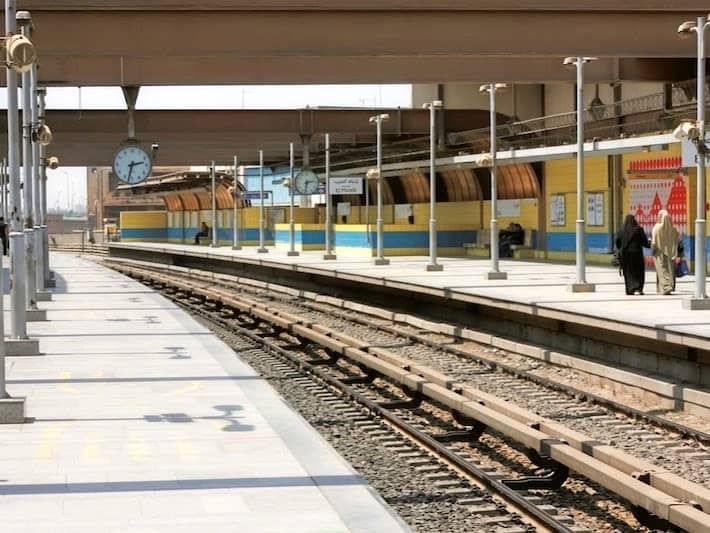 How to Travel Around Egypt?
Egypt is a truly fascinating and totally unforgettable tourist destination. With a seemingly endless amount of archaeological sites, beautiful coastal resorts, vast expanses of desert, along with some of the world's best SCUBA diving sites, Egypt has something for everyone.
Despite Egypt being such a great destination to visit, a trip to the Land of the Pharaohs does come with some challenges, such as the language barrier. Outside of the very touristy areas, you won't find many locals who can speak English, and especially outside of the major cities.
Many tourists also find transport to be quite a challenge. Again, this is largely due to the language barrier, and unfamiliarity in general. For someone who can't speak the language, trying to figure out which buses go where can be nearly impossible. Because of this, many tourists simply rely on taxis.
While taxis are convenient, using them all the time can end up being quite costly. It can also be very frustrating due to traffic jams, especially in Cairo.
Continue reading to find out how to travel around Egypt in a way that best suits your needs, your travel style and your budget.
Air Travel in Egypt
An affordable and convenient form of travel in Egypt is via domestic flights. Local airline companies like EgyptAir operate flights between all of Egypt's major cities. While domestic air travel is certainly affordable, it is still the most costly means of getting from one city to the next when you are in Egypt.
If you don't want to sit in a vehicle for hours on end, and if your budget allows for it, then this would be the best way for you to travel from Cairo to other parts of the country. Naturally, it is also the quickest means of travel. For example, the average flight time from Cairo to Luxor is only 1 hour, while the average flight time from Cairo to Sharm El Sheikh is only 1 hour and 5 min.
Of course, not everyone wants to fly, and not everyone can afford to fly, or perhaps they feel their money could be better spent elsewhere.
Design Your Custom Egypt Tour
Explore Egypt your way by selecting only the attractions you want to visit
Train Travel in Egypt
How to travel around Egypt if you would rather not fly? How about train travel. If you are a train enthusiast you will almost certainly enjoy train travel in Egypt, providing you are not expecting European standards. Sure, the underground Metro in Cairo may be on par with Europe, but other trains in the country are not, although some are pretty close.
In Egypt you get daytime trains as well as overnight trains operating between Cairo and most major cities. What many tourists don't realize is the fact the Egyptian Railways offer one of the most comfortable means of traveling between cities like Cairo, Alexandria, Aswan, and Luxor.
Train travel in Egypt is also very affordable, including the most expensive options. In fact, if you are going to be traveling on trains in Egypt, we highly recommend that you always opt for one of the most, or even the most expensive options. For the sake of two or three dollars, why sit on a regular seat in a carriage that only has fans, rather than sit on a wonderfully comfortably seat in an air-conditioned carriage?
So, how much does it cost to travel first class from Cairo to Luxor, for example? As of the time of writing, first-class tickets cost from about 9.50 USD to around 16 USD, depending on the train type.
Overnight sleeper trains are another train type you may want to consider if train travel is your thing. As of the time of writing, a cabin with two beds cost 84 USD while a single bed cabin cost 126 USD. These prices were for the overnight train from Cairo to Luxor. If this sounds appealing to you, we highly recommend that you book at least a few days in advance.
Traveling by train in Egypt is affordable, comfortable, pleasant, and for the most part, also safe.
How to Travel around Egypt by Taxi
While taxis are an affordable and very convenient means of getting from one place to the next when you are in Egypt, we don't believe they are the best choice when it comes to longer journeys. Let's take Cairo to Luxor for example:
If you haggle hard, you should be able to get a taxi from Cairo to Luxor for about 85 USD. As we have seen above, a first class train ticket is a fraction of the price. On the overnight sleeper train you could have your own bed in a two-bed cabin as well as dinner and breakfast for the same price as a taxi. One difference is that taxis are a lot quicker than the train, about 4 hours in a taxi compared to about 10 hours on the train.
The safety of taxis is something else you need to think about. There is no shortage of crazy taxi drivers in Egypt, and there are far more traffic accidents than there should be, especially outside of the cities.
In our opinion, taxis are fine for getting around in cities, but we can't with good conscience recommend them for longer journeys.
How to Travel around Egypt by Bus?
Public buses can be an incredibly cheap means of traveling around Egypt, both in the cities and from one city to the next. The cheapest buses are best avoided though, especially for long distance journeys.
If you want to travel from city to city by bus, we would recommend using Go Bus. Using Cairo to Luxor again as an example, ticket prices with Go Bus Classic begin at around 13 USD. These buses are clean, modern and comfortable, with reclining seats, air-conditioning, and usually also onboard entertainment. Usually, the price of your ticket includes a beverage and a snack box. If you want an added layer of comfort and luxury, opt for the Go Bus Super Go which will cost you about 6 USD more.
In our opinion, not only is this cheaper and far more comfortable than a taxi, but it is also considerably safer. Of course, you could use regular public transport but travelling with Go Bus is that much more pleasant.
Another option would be to make use of tour buses, for example, booking a group sightseeing tour. These tours will usually also include a tour guide.
Private Guided Egypt Tours
When you book private guided Egypt tours through a well-est ablished tour operator, you don't have to worry about how to travel around Egypt because a professional guide and all transportation will be included in your chosen tour/s.
For example, if you were to book one of our Egypt tour packages, you won't even need to think about transport at all. From the moment you arrive at Cairo International Airport, up until the moment you fly back home, all transport is included in your tour, including airport and hotel transfers, and transport to all sites mentioned in your chosen tour itinerary.
Nile River Cruises
Nile River cruises are by far and away the best way to experience the magic of the Nile Valley between Luxor and Aswan. Sure, they are not your cheapest form of travel, but then again, Nile cruises include excellent accommodate and all meals.
Nile River cruises are not only about sailing on the Nile. They are also about unforgettable sightseeing, and a focus on travelling in comfort and style. And, if your budget allows for it, you can even book a cruise from Cairo to Luxor or from Cairo to Aswan.
With this option, you really don't have to worry about how to travel around Egypt because all travel will be on a 5-Star Nile cruise ship. If you want to experience the Nile Valley in absolute comfort and style, this is the way to do it.
Recommended Tours: Nile Cruise Holidays
Where Not to Travel in Egypt
Visitors are advised to avoid all non-essential travel in South Sinai, with the only exceptions being the South Sinai coastal resorts such as Sharm El Sheikh. This is due to safety concerns relating to the threat of terrorism.
Visitors are also advised to avoid all travel in North Sinai due to a very real threat of terrorism and/or encounters with armed groups or bandits.
Suggested Reading: Where Not to Travel in Egypt?
Your Dream Trip Awaits
At Egypt Tours Plus, we offer fully customizable private Egypt tours. Our tours include everything, from private tours to group tours. No matter what type of tour you're looking for, Egypt Tours Plus has got you covered. Book your pre-packaged tour or custom Egypt tour today!
Design Your Custom Egypt Tour
Explore Egypt and the Middle East your way by selecting only the attractions you want to visit