Is November a Good Time to Visit Egypt?
November is an ideal time to visit Egypt. Daytime temperatures are dropping quite rapidly, resulting in delightful weather, and you can enjoy tourist attractions which are not yet over crowded.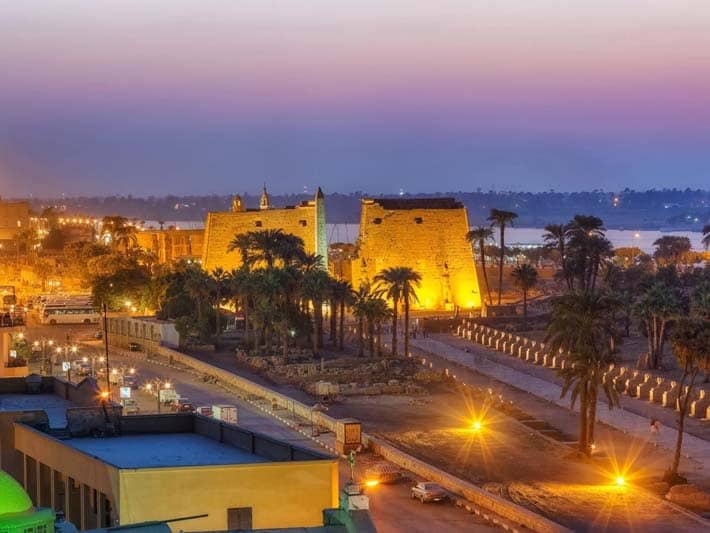 Is November a Good Time to Visit Egypt?
Many Egyptians tend to see November as being the beginning of Egypt's winter season. From now until early February, the days get steadily cooler, making November a perfect time to visit and explore Egypt's many famous tourist sites. This is not something you would want to be doing in the scorching heat of Egypt's summer months.
Let's take a closer look at what one can expect when visiting Egypt in November:
Temperatures and Weather in November
November is the month in which you will notice the biggest and quickest drop in temperatures. At the start of November you can expect average daytime temperatures to hover around 82 degrees Fahrenheit (about 27 degrees Celsius) during the day, around 60 degrees Fahrenheit (about 15 degrees Celsius) at night.
By the end of November, expect average daytime temperatures to hover around 71 degrees Fahrenheit (about 22 degrees Celsius) during the day, and dropping to around 51 degrees Fahrenheit (about 10 degrees Celsius) at night.
The above-mentioned daily temperatures are the average temperatures in Cairo. If you head south, to places like Luxor, daytime temperatures are higher, while nighttime temperatures are cooler, ranging from 48 to 50 degrees Fahrenheit (8 to 10 degrees Celsius).
During November there is very little chance of rain in most parts of the country, with one exception being Egypt's Mediterranean coast in the north. If you intend visiting Alexandria on Egypt's northern coast during your stay in November, you may encounter occasional rain, but certainly not much. Daytime temperatures along Egypt's north coast are a little bit cooler than they are in Cairo, and a little bit warmer at night.
Regardless of which parts of the country you intend visiting in November, we highly recommend that you pack in a jacket to wear in the evenings. You should also consider packing in a hat and a scarf.
Recommended: Top 6 Best Egypt Tours
Moderate Tourist Numbers
By November, with the winter months just around the corner, tourists have definitely started arriving in the country. You will certainly see far more tourists than you would if you were to visit during Egypt's summer months, but nowhere nearly as many as you would see if you were to visit during the December and January peak season.
Is November a good time to visit Egypt if you want to avoid large crowds of tourists? Tourist crowds are for the most part moderate in November, but they are growing by the day, and especially at major tourist attractions like the Giza Pyramids in Cairo and the archaeological sites that are featured in mainstream Nile River cruises.
Suggested Reading: When is the Best Time to Go to Egypt?
Costs of Visiting Egypt in November
November may not be a part of the peak tourist season (December and January), but it is part of the high season that runs from October until the end of April. By the time November arrives, prices have started climbing. In fact, nearly all hotels across the country are charging high season rates by the time November arrives, and the same applies to Nile cruise operators. Most Egypt tour operators are also charging high season rates by November.
Prices for everything can be quite volatile at this time of the year, and for this reason, we strongly recommend that you make any and all reservations as far in advance as you possibly can. Once you have made your reservations and paid the due fees/deposits, you are essentially protected against any future price hikes.
Suggested Reading: How Much does it Cost to Visit Egypt?
November Nile River Cruises
Is November a good time to visit Egypt for a Nile Cruise Vacation? It certainly is. The cooler weather makes November an excellent time to enjoy a cruise on the River Nile. After all, most mainstream Nile River cruises include guided excursions to several of Egypt's most cherished historical sites which are best visited during the cooler months of the year.
Only the hardiest of travelers would want to explore these sites in the blisteringly hot weather of Egypt's summer season. By contrast, November's pleasant weather is simply perfect for exploring these wonderful ancient monuments without drowning in perspiration.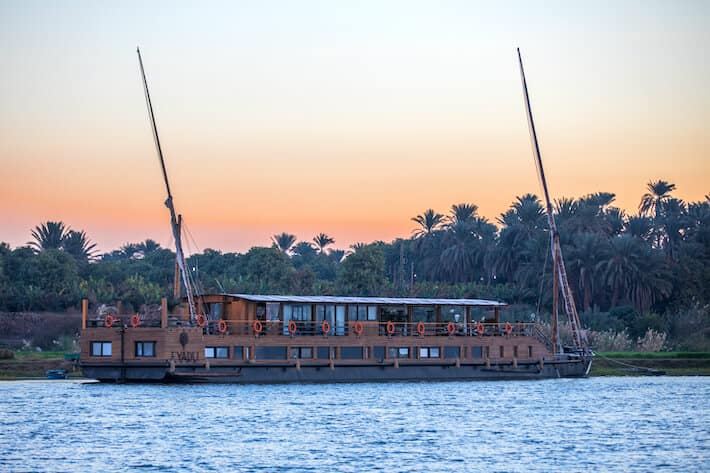 Sahara Desert Adventures
Is November a good time to visit Egypt for a Sahara Safari trip? November is a terrific time for a trip into the Sahara Desert, and particularly Egypt's Western Desert. The western desert is home a number of oases, numerous ancient sites, and also the breathtaking White Desert National Park which is perfect for overnight camping. Just be sure to take some extra warm clothing with you if you plan on spending a night or two in the desert.
Rejuvenating Beach Holidays
Is November a good time to visit Egypt for a beach holiday? You can enjoy beach holidays in Egypt throughout the year, including during Egypt's summer months. However, November is absolutely perfect for a beach holiday in Egypt. The country's popular coastal resorts like Hurghada and Sharm El Sheikh are not yet saturated with tourists, but there are certainly enough tourists to create a magical atmosphere, and especially in the lively and ever-popular beach resort of Sharm El Sheikh.
Suggested Reading: Red Sea Holidays
The Best of Egypt in Comfort and Style
If you are planning to visit Egypt in November. we can help, and with roughly half a million tours already sold, you can book your dream holiday with total confidence and absolute peace of mind.
At Egypt Tours Plus, we don't only sell tours, we make dreams come true. Contact us now to begin planning your own unique private Egypt tour or to book one of our bespoke Egypt tour packages today.
Design Your Custom Egypt Tour
Explore Egypt your way by selecting only the attractions you want to visit