Do I Need Health Insurance to Travel to Egypt?
There are no mandatory health insurance regulations for foreign travelers arriving in Egypt. However, it is highly recommend that you do purchase medical insurance before you visit.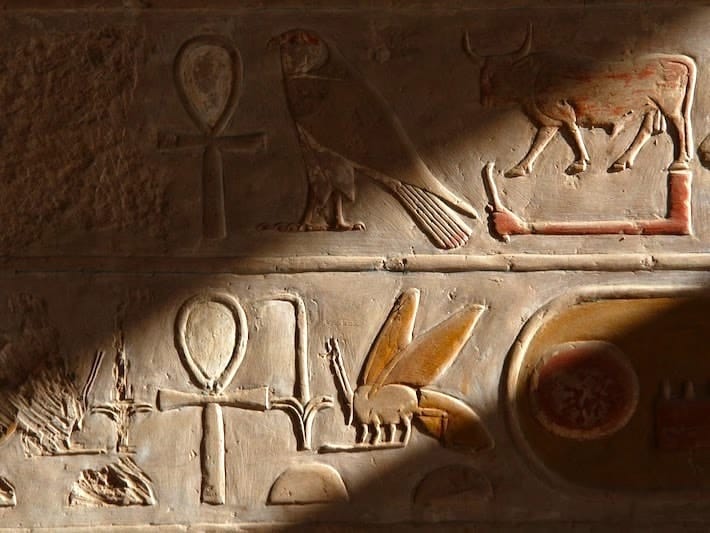 Do I Need Health Insurance to Travel to Egypt?
"Do I need health insurance to travel to Egypt" is a question many people ask when they start planning a trip to Egypt. The short answer is no, proof of health insurance is not one of the entry requirements for people traveling to Egypt. However, this does not necessarily mean you don't need any medical travel insurance.
We at Egypt Tours Plus recommend that all travelers should purchase adequate medical travel insurance before traveling to Egypt, or any other country for that matter.
Credit Card and Debit Card Insurance
Many people believe that if they use their credit card or debit card to pay for their Egypt vacation, their card issuer provides travel insurance. To some extent this is true, but the level of insurance provided is not what many people like to believe.
It is true that if you purchase your flight tickets and pay with your card, your card issuer provides a certain degree of travel insurance, but this typically only covers things like lost or delayed baggage, and delayed or cancelled flights. However, don't expect any speedy results because card issuers will typically argue that airlines are responsible for paying you compensation.
If you book an Egypt tour package and you pay with your card, your purchase will almost certainly include some degree of health insurance, but expect it to be minimum coverage. It might be adequate should you encounter minor medical problems, but it won't be adequate for more serious issues. It's also highly unlikely that it will include things like medical evacuation coverage.
Design Your Custom Egypt Tour
Explore Egypt your way by selecting only the attractions you want to visit
Health Status and Medical Insurance Coverage
Do I need health insurance to travel to Egypt if I am healthy and fit? We believe you do. No matter how healthy and fit you are, you never know what lies in store. Any number of things could go wrong while you are in Egypt, or any other foreign country for that matter. You could be involved in a serious traffic accident; you could have a serious fall and break a hip, or even suffer an unexpected stroke.
In much of Egypt, medical facilities are not the same as they are in America, Canada, and most European countries. If you happen to encounter any serious medical problem while you are in Egypt you will most likely have to be transferred to a medical facility in Cairo which just increases your eventual medical bill. In very serious cases, you may even need a medical evacuation back to your own country.
Credit card and debit card companies may provide some level of cover for emergency assistance, but they almost certainly won't pay for emergency medical evacuation (Medivac). No matter how young, strong or fit you are, nobody is immune to unforeseen medical emergencies.
Pre-Existing Medical Conditions
Medical insurance coverage is particularly important for people who have pre-existing medical conditions. This includes people who suffer from ailments such as high blood pressure, high cholesterol, or any other condition that increases their risk of heart failure or their risk of having a stroke.
People in this "high risk" group should definitely get international travel insurance before traveling to Egypt, and they should make sure that it includes medical evacuation insurance.
Medical Evacuation Costs
The vast majority of international travelers visit Egypt and return home without experiencing any medical problems. However, nobody knows what the future holds in store for them. If you suddenly became seriously ill to the point where it was decided that you had to be evacuated, medical bills can accumulate at an alarming pace.
As of the time of writing, the average cost of medical evacuation from Egypt to the United States was between $25,000 and $30,000. On top of this, you will also need to pay for 8 seats on the flight in order to accommodate your stretcher.
If your condition is serious enough to warrant an air ambulance, expect this to cost you somewhere in the region of $50,000. Added to this, is the cost of your actual medical treatment or medical care in Egypt and on your way home. The importance of a solid health insurance plan that includes emergency medical evacuation insurance cannot be stressed enough.
International Travelers and the Covid-19 Pandemic
Do I need health insurance to travel to Egypt because of Covid-19, and must my insurance cover the cost of Covid-19 treatment? No, Egypt lifted all Covid-19 travel restrictions in July 2022. Prior to this, international travelers had to show proof of a negative Covid-19 test; they had to show proof of Covid-19 vaccination, and they needed to have insurance that covered the cost of Covid-19 treatment. However, this is no longer the case.
These days, international travelers can visit Egypt and all of its tourist sites with any need to show proof of insurance or proof of vaccination. Nonetheless, We at Egypt Tours Plus highly recommend that all travelers get travel health insurance before traveling to Egypt.
Recommended reading: Do You Need Covid Vaccine to Travel to Egypt?
Do I Need Health Insurance to Visit Egypt and its Neighbors?
As we have already seen, proof of travel health insurance is not required for visiting Egypt. Proof of health insurance is also not required for visiting Egypt's neighbor, Jordan. Covid-19 vaccination is also not required for visiting Jordan.
With Israel, things are very different. If you intend on visiting Israel during or after your trip to Egypt, you should be aware that travel medical insurance is mandatory. All foreign visitors have to show proof of an international medical insurance policy. Your proof of insurance must also clearly state that it does not exclude Covid-19 treatment. You will also need to show proof of a negative PCR test, and quarantine for a 24-hour period.
So, do I need health insurance to visit Egypt? We at Egypt Tours Plus believe you do, even if it is not mandatory. At the very least, having health insurance will give you the peace of mind you need to fully enjoy your dream trip to the Land of the Pharaohs.
A Magical Vacation Awaits
Are you longing to explore the ancient pyramids, temples and tombs left behind by the rulers of an ancient civilization? If you are, we can help. We offer an exceptional range of high quality private Egypt tours and Nile River cruises to suit all tastes and budgets. We also offer custom made Egypt tours, and with more than 500,000 tours already sold, we know how to make travel dreams come true.
Start planning your trip to Egypt today.
Design Your Custom Egypt Tour
Explore Egypt and the Middle East your way by selecting only the attractions you want to visit