Visit and explore the ancient wonders of Nubia in absolute comfort and style with our range of flawless Abu Simbel tours and 5-Star Nile River and Lake Nasser cruises. Visit only the very best ancient Egyptian relics that are located along the banks of this vast and tranquil manmade lake, including the magnificent rock-hewn temples of Pharaoh Ramses II and his beloved wife, Queen Nefertari.
Why Explore the Abu Simbel Temples with Us?
With high quality accommodation and cruises, and with time tested professional expert guided tours, your trip to Egypt will be a trip you will never forget. With decades of experience behind us, and with hundreds of thousands of tours and cruises already sold, we know exactly how to make travel dreams come true.
At Egypt Tours Plus, our Egypt tour packages are designed to not only meet your expectations, but to exceed them. With top class accommodation, your own guide, driver and vehicle, and with breathtaking sightseeing, our Abu Simbel tours are well and truly flawless in every way.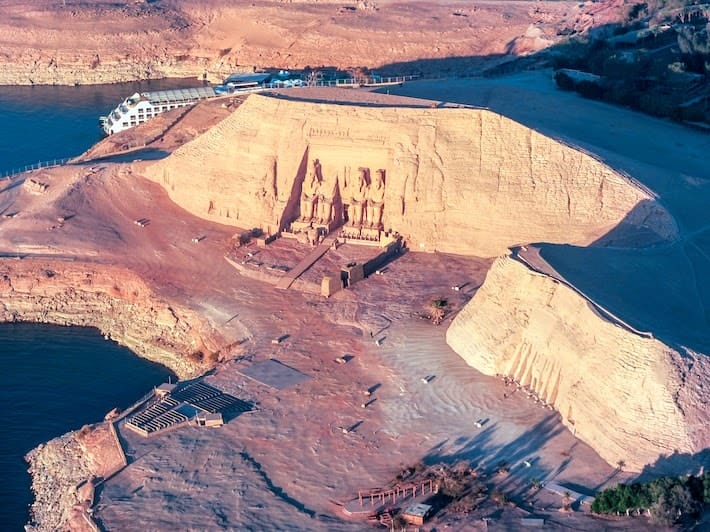 Design Your Custom Abu Simbel Tour
Explore Egypt your way by selecting only the attractions you want to visit