Explore Egypt in style with an amazing 12 Day Cairo, Nile Cruise and Red Sea Stay; a classic Egypt tour that lets you enjoy the many the sights from Cairo to the beautiful Red Sea Coast. Visit the Pyramids, Saladin's Citadel, Egyptian Museum, and then tour Luxor before starting your Nile cruise from Aswan to Luxor.
Enjoy the striking scenery and interesting visits to ancient sites during your cruise, and then tour Aswan before making your way to Hurghada's beautiful Red Sea beaches. Soak up the sun and relax, or take to the water to cool yourself down. End your Nile cruise and Red Sea Stay dream vacation with a trip back to Cairo where you'll spend the last night of an unforgettable Egypt tour package.
Egypt Tours with Nile Cruise
Didn't find the classic Egypt tour you were looking for? See other 12-day Egypt travel packages here or find a Cairo, Nile cruise and Red Sea Stay alternative below.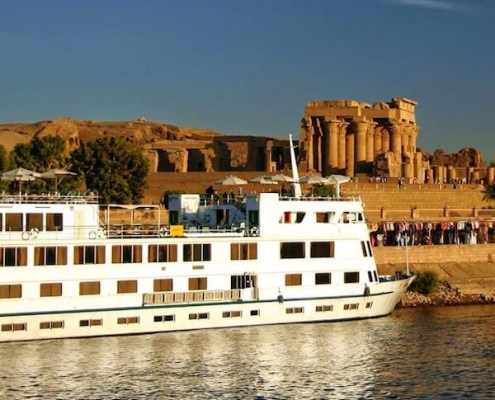 https://www.egypttoursplus.com/wp-content/uploads/2017/04/Luxury-Nile-Cruises-and-Stay.jpg
485
710
Amar Mahallati
https://www.egypttoursplus.com/wp-content/uploads/2019/06/egypt-tours-plus.png
Amar Mahallati
2018-08-16 21:30:31
2020-07-04 11:28:55
15 Day Luxury Nile Cruise and Stay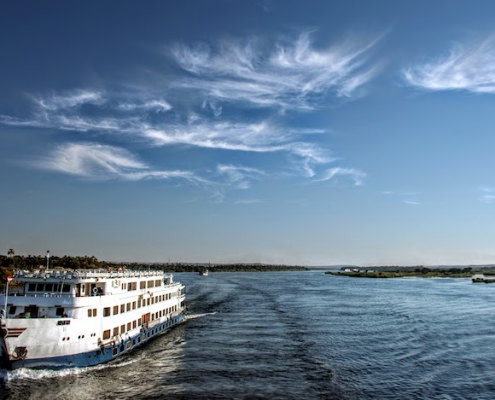 https://www.egypttoursplus.com/wp-content/uploads/2018/08/Egypt-Nile-Cruise-Holiday.jpg
469
710
Amar Mahallati
https://www.egypttoursplus.com/wp-content/uploads/2019/06/egypt-tours-plus.png
Amar Mahallati
2018-08-15 07:39:39
2020-11-27 10:34:06
12 Day Nile Cruise Holiday and Sharm El Sheikh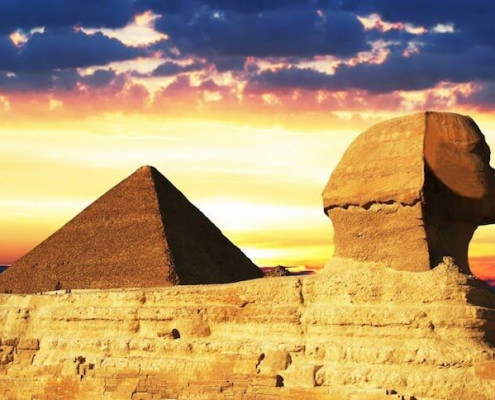 https://www.egypttoursplus.com/wp-content/uploads/2015/04/Luxury-Nile-Cruise-and-Cairo-Tour.jpg
484
710
Amar Mahallati
https://www.egypttoursplus.com/wp-content/uploads/2019/06/egypt-tours-plus.png
Amar Mahallati
2015-04-13 19:07:03
2021-01-18 11:16:22
10 Day Luxury Nile Cruise and Cairo Tours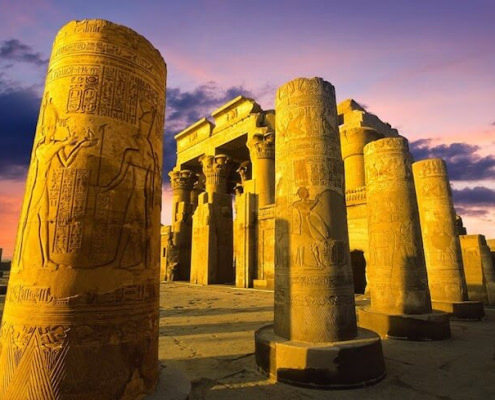 https://www.egypttoursplus.com/wp-content/uploads/2018/08/Nile-Cruise-and-Cairo-Tours.jpg
489
710
Amar Mahallati
https://www.egypttoursplus.com/wp-content/uploads/2019/06/egypt-tours-plus.png
Amar Mahallati
2015-04-12 10:25:33
2020-10-24 04:48:30
10 Day Round Trip Nile Cruise and Cairo Package
https://www.egypttoursplus.com/wp-content/uploads/2017/04/Cairo-Nile-Cruise-and-Red-Sea-Stay-2.jpg
418
710
Amar Mahallati
https://www.egypttoursplus.com/wp-content/uploads/2019/06/egypt-tours-plus.png
Amar Mahallati
2017-04-05 18:27:00
2020-11-27 10:34:17
12 Day Cairo, Nile Cruise And Red Sea Stay