Do You Need Covid Vaccine to Travel to Egypt?
As of July 2022, the Egyptian government lifted the last remaining Covid-19 travel restrictions. As a result, proof of Covid-19 vaccination is no longer one of Egypt's entry requirements.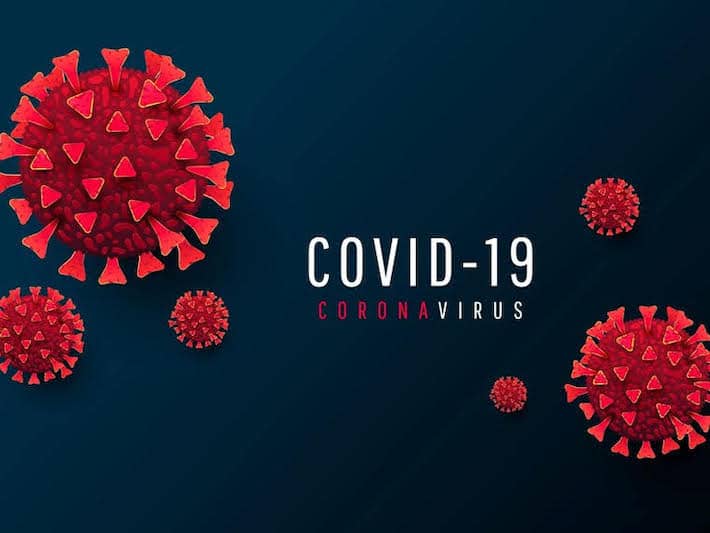 Do You Need Covid Vaccine to Travel to Egypt?
All travel restrictions relating to the Covid-19 pandemic have now been scrapped in Egypt. The country, along with its many famous tourist sites, is once again open to foreign nationals and international travel.
Visitors should however be aware that the Covid-19 situation in Egypt is constantly being monitored, and the Egyptian government reserves the right to re-impose travel restrictions if or when it is deemed necessary.
So, do you need Covid vaccine to travel to Egypt now that vaccination is not mandatory? If you are only going to be visiting Egypt then it is really up to you whether you want to be vaccinated or not.
Covid-19 is still doing its rounds and infecting people, so regardless of whether you are vaccinated or not, it is best to exercise a certain degree of caution when you are in Egypt. This is especially true in the case of crowded areas and when using public transportation.
Is the Wearing of Face Masks Mandatory in Egypt?
As of the time of this post being written, the wearing of face masks was mandatory in Egypt, but only in certain situations. Wearing a mask in closed public spaces was mandatory. Closed public spaces include shopping malls, retail outlets, private offices, government buildings and all forms of public transportation, including private taxis.
If your holiday includes one or more domestic flights in Egypt, you will also have to wear a mask at all times during your flight or flights. You will only be able to remove your mask for the sake of eating and/or drinking.
People who fail to wear a mask in public spaces risk receiving an on-the-spot fine of 50 Egyptian pounds, which at the time of writing was about US$3.20. Wearing a facial mask does not guarantee that you won't become infected, but masks have been shown to reduce the risk of exposure, even if only by a small degree.
What Happens If I Get Covid While I am in Egypt?
Visitors who experience any Covid-19 symptoms are expected to get a Covid-19 test (PCR test). Covid-19 symptoms include things like fever, sore throat, a persistent cough, loss of smell and taste, and in more serious cases, also lung congestion and difficulty breathing.
If your symptoms are confirmed to be Covid-19 symptoms, you should self-isolate in your hotel for 14 days or until the last day of your vacation. However, if you test positive, there is also a possibility that you will be ordered to quarantine in a government quarantine facility. In this case, contact with friends or family will be severely restricted.
Do you Need Covid Vaccine to Travel to Egypt and Jordan?
Many people who visit Egypt also visit Jordan during their vacation. If your own travel plans include a visit to Jordan, you may be wondering what Jordan's entry rules are in relation to Covid-19.
As of the time of writing, people visiting Jordan were not required to show proof of their Covid-19 vaccination status. There was also no need to show proof of a negative Covid-19 test in order to enter the country. In Jordan, the wearing of face mask is not required in businesses or in open spaces.
Do you Need Covid Vaccine to Travel to Egypt and Israel?
Like Jordan, Israel is a popular second destination for people visiting Egypt. While your Covid-19 vaccination status is irreverent in Egypt, this was not the case in Israel at the time this post was being written. As of the time of writing, anyone arriving in Israel was required to show proof of Covid-19 vaccination. Visitors also had to have a Covid-19 PCR test and quarantine for 24 hours while waiting for the test result.
Do you Need Covid Vaccine for Travel to Egypt and Dubai?
Dubai is yet another destination which many people visit following their stay in Egypt, so what is Dubai's take of Covid-19 vaccination? In Short, visitors do not have to show proof of Covid-19 vaccination when entering the United Arab Emirates. However, if you cannot show proof of vaccination, then you will need to show proof of a negative Covid-19 PCR test done no more than 48 hours prior to your departure for Dubai.
Alternatively, you can show proof of full recovery from Covid-19 within the last month prior to your visit to Dubai. In both cases, your proof must also include a QR Code that the authorities can scan.
Get Updated Advice Before you Travel
Rules and regulations regarding Covid can change very quickly. For this reason, we strongly recommend contacting the relevant embassies for up to date information regarding Covid-19. If you are going to be booking an Egypt tour package, you could also ask your chosen tour operator do you need Covid vaccine for travel to Egypt or any other countries featured in your chosen tour itinerary.
Must you be Vaccinated for other Illnesses before Traveling to Egypt?
Egypt generally has no entry rules regarding mandatory vaccines for visitors. Travelers can obtain a tourist visa regardless of their vaccination status. The only exception being: people who are traveling to Egypt from a country where Yellow Fever is prevalent. If you are from a country where Yellow Fever is prevalent, or if you have recently travelled through such a country, you will need to show proof of Yellow Fever immunization.
Even though most tourists are not faced with any vaccination requirements, we highly recommend getting in touch with a travel health specialist prior to traveling to Egypt so you can discuss vaccination. For example, vaccination against Hepatitis A, Hepatitis B and Typhoid are widely recommended. You may also want to consider getting vaccinated against Rabies, especially if you believe you will be in close contact with animals during your trip.
A Dream Vacation is only a Few Clicks Away
Your dream trip has finally come true! Travelers from around the globe flock to Egypt every year in search of adventure and history. But what if you could experience the country's rich culture and stunning landscapes without having to worry about finding your own way around? Now you can, with our epic private Egypt tours that can be personalized to fit your needs exactly!
Imagine waking up each morning to a delicious breakfast and a cup of coffee while watching the sun rise over the Nile River, knowing that another day of unforgettable sightseeing awaits. That's exactly what you get when you book your Egypt tour packages with us! And, with more than half a million tours already sold, your holiday dreams will be in good hands.
Start planning your dream trip to Egypt now!
Design Your Custom Egypt Tour
Explore Egypt and the Middle East your way by selecting only the attractions you want to visit