Enjoy your 6-Day MS Donia Dahabiya Nile Cruise on board a bespoke Dahabiya sailboat that offers unforgettable river cruises between Esna and Aswan. Dahabiya Nile cruises are the most exclusive and most enthralling way to truly appreciate the ancient wonders of the Nile River Valley.
Start your 6-Day Esna to Aswan Dahabiya Nile cruise with a tour of Luxor's best ancient monuments, and then transfer to Esna where you will board this luxurious sailboat for your magical journey through the Cradle of Human Civilization. Luxurious comfort; fine cuisine, and world class amenities blend together seamlessly to ensure this is a cruise you will never forget. – Flawless Nile cruises are only a few mouse clicks away.
MS Donia Dahabiya Nile Cruise Departs from Esna every Friday.
NOTE: Scheduled MS Donia Dahabiya Nile Cruise departures are dependent on at least 2 double cabins being booked, or 4 participants, in order to guarantee sailing.
Nile River Cruises
Didn't find the Dahabiya Nile Cruise you were looking for? See other 6-day Nile cruises here or find a MS Donia Dahabiya Nile Cruise alternative below.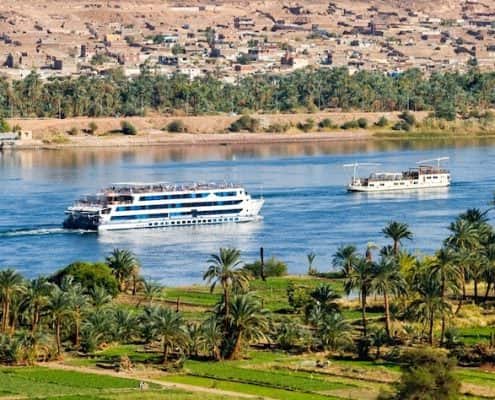 https://www.egypttoursplus.com/wp-content/uploads/2017/07/Nile-Cruises-from-Cairo-to-Luxor-and-Aswan.jpg
474
710
Amar Mahallati
https://www.egypttoursplus.com/wp-content/uploads/2019/06/egypt-tours-plus.png
Amar Mahallati
2017-07-01 03:21:02
2020-04-28 08:53:08
Long Nile Cruises from Cairo to Luxor and Aswan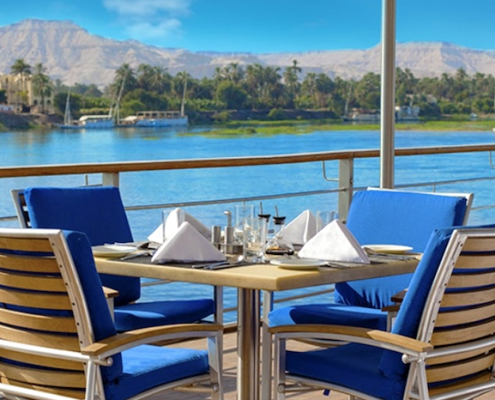 https://www.egypttoursplus.com/wp-content/uploads/2016/12/Nile-Cruises-from-Luxor-to-Aswan.png
466
710
Amar Mahallati
https://www.egypttoursplus.com/wp-content/uploads/2019/06/egypt-tours-plus.png
Amar Mahallati
2017-03-26 11:43:57
2020-11-22 07:17:08
Nile Cruises from Luxor to Aswan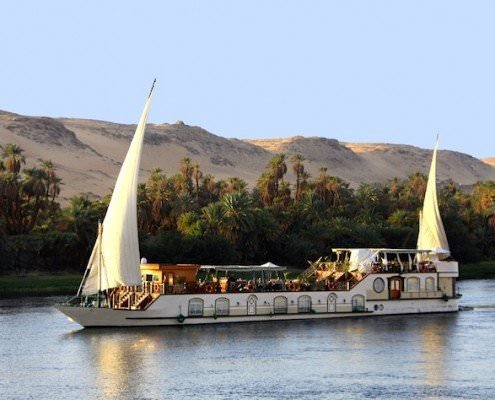 https://www.egypttoursplus.com/wp-content/uploads/2014/06/Dahabiya-Nile-Cruises.jpg
474
710
Amar Mahallati
https://www.egypttoursplus.com/wp-content/uploads/2019/06/egypt-tours-plus.png
Amar Mahallati
2017-03-23 06:55:22
2020-04-17 10:12:30
Dahabiya Nile Cruises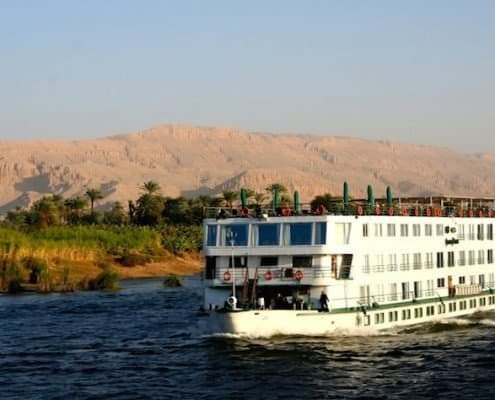 https://www.egypttoursplus.com/wp-content/uploads/2014/06/Luxury-Nile-Cruises.jpg
474
710
Amar Mahallati
https://www.egypttoursplus.com/wp-content/uploads/2019/06/egypt-tours-plus.png
Amar Mahallati
2016-12-04 11:51:07
2020-04-17 10:32:41
Luxury Nile Cruises
https://www.egypttoursplus.com/wp-content/uploads/2016/12/MS-Donia-Dahabiya-Nile-Cruises.png
472
710
Amar Mahallati
https://www.egypttoursplus.com/wp-content/uploads/2019/06/egypt-tours-plus.png
Amar Mahallati
2016-12-28 07:19:28
2021-02-08 09:02:00
6 Day MS Donia Dahabiya Nile Cruise From Esna to Aswan