Turn your Nile River cruise dream in a living reality with an exclusive 6-Day Nour El Nil Dahabiya Nile Cruise. Our Nour El Nil Dahabiya Nile cruises are the ideal solution for people who want a more personalized Nile cruise experience away from the crowds. Small in size, this traditional wind-powered boat will transport you quietly along the tranquil waters of the Nile, to breathtakingly picturesque places which are out of reach to the masses.
With only a very limited number of passengers on board your Dahabiya Nile cruise, you are guaranteed absolute peace and tranquility without compromising on quality as you sail slowly from one fascinating ancient monument to the next. Experience Egypt in style with premium quality Nile cruises.
NOTE: Cruises Depart from Luxor every Monday
Nile River Cruises
Didn't find the Dahabiya Nile Cruise you were looking for? See other 6-day Nile cruises or find a Nour El Nil Dahabiya Nile Cruise alternative below.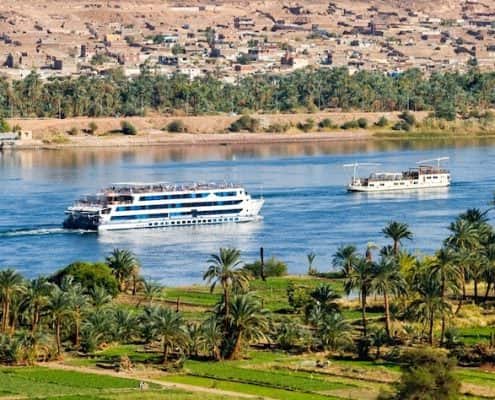 https://www.egypttoursplus.com/wp-content/uploads/2017/07/Nile-Cruises-from-Cairo-to-Luxor-and-Aswan.jpg
474
710
Amar Mahallati
https://www.egypttoursplus.com/wp-content/uploads/2019/06/egypt-tours-plus.png
Amar Mahallati
2017-07-01 03:21:02
2020-04-28 08:53:08
Long Nile Cruises from Cairo to Luxor and Aswan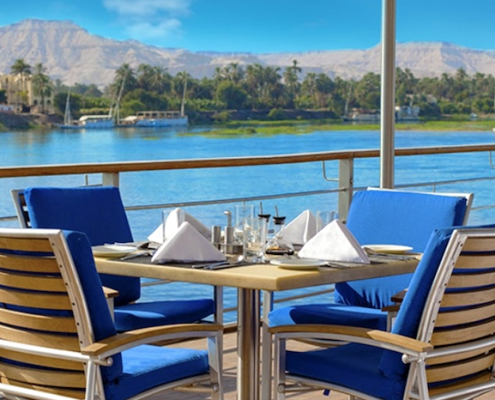 https://www.egypttoursplus.com/wp-content/uploads/2016/12/Nile-Cruises-from-Luxor-to-Aswan.png
466
710
Amar Mahallati
https://www.egypttoursplus.com/wp-content/uploads/2019/06/egypt-tours-plus.png
Amar Mahallati
2017-03-26 11:43:57
2020-11-22 07:17:08
Nile Cruises from Luxor to Aswan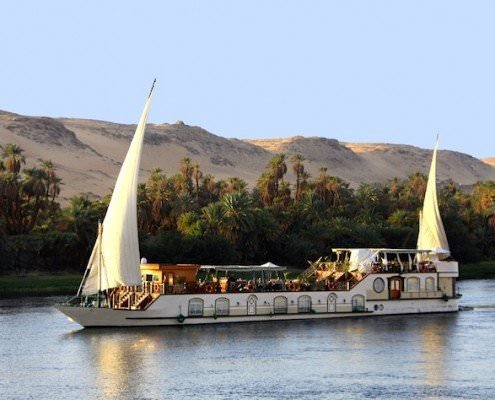 https://www.egypttoursplus.com/wp-content/uploads/2014/06/Dahabiya-Nile-Cruises.jpg
474
710
Amar Mahallati
https://www.egypttoursplus.com/wp-content/uploads/2019/06/egypt-tours-plus.png
Amar Mahallati
2017-03-23 06:55:22
2020-04-17 10:12:30
Dahabiya Nile Cruises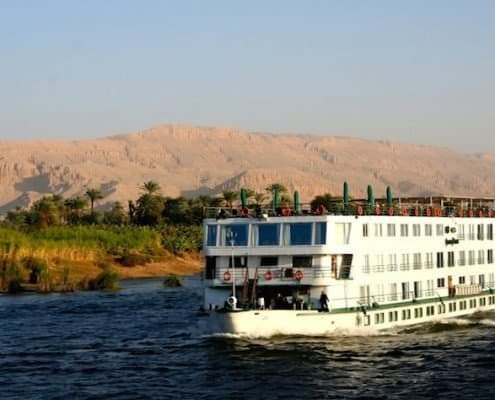 https://www.egypttoursplus.com/wp-content/uploads/2014/06/Luxury-Nile-Cruises.jpg
474
710
Amar Mahallati
https://www.egypttoursplus.com/wp-content/uploads/2019/06/egypt-tours-plus.png
Amar Mahallati
2016-12-04 11:51:07
2020-04-17 10:32:41
Luxury Nile Cruises
https://www.egypttoursplus.com/wp-content/uploads/2016/12/nour-el-nil-cruise.jpeg
399
710
Amar Mahallati
https://www.egypttoursplus.com/wp-content/uploads/2019/06/egypt-tours-plus.png
Amar Mahallati
2016-12-29 05:03:02
2021-02-08 09:01:50
6 Day Nour El Nil Dahabiya Nile Cruise From Esna to Aswan