Can You Travel to Egypt While Pregnant?
You can travel to Egypt while pregnant but you should try to do so during your second trimester which is considered the safest time for travel. Also consult a doctor regarding vaccinations.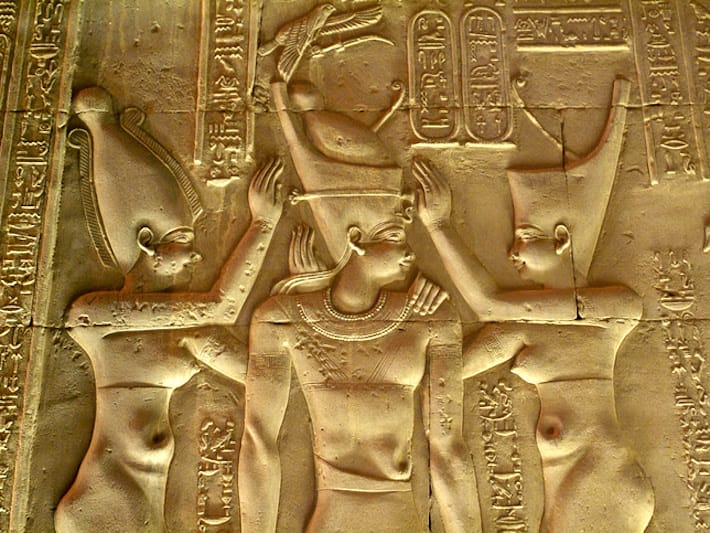 Many pregnant women travel during their first, or even their third trimester, but it is generally not advisable. According to the American College of Obstetricians and Gynecologists, the safest time for women to travel is during their second trimester. If they any particular pregnancy concerns, they should delay travel until after they have given birth.
While it is safe to travel to Egypt while pregnant, there are a few things and a few safety measures which should be taken into consideration prior to travelling:
Travel Vaccinations
There are no compulsory vaccines required for visiting Egypt, but there are several which are recommended. Unfortunately, some vaccines cannot be given to pregnant women. If you are pregnant and you are planning a trip to Egypt, you should visit your nearest travel clinic at least a few weeks before your planned date of departure.
A travel medicine specialist will know which vaccines are recommended for travel to Egypt, and they will know if any of them are unsafe for pregnant women.
Airline Pregnancy Policies
Most international and domestic airlines allow pregnant women to fly up until their 36th week of pregnancy. However, some airlines have an earlier cut-off date. This is something you need to confirm with whichever airline company you intend using. Also, while you can travel to Egypt while pregnant, you will need to make sure that your return flight is before your 36th week.
Air Travel & Health Risks of Flying while Pregnant
Pregnant women have a higher risk of developing blood clots or deep vein thrombosis. Because of this, your health care provider may recommend wear compression stockings during flights. Pregnant women are also more likely to experience swollen feel while flying, and especially during long-haul international flights. This can usually be alleviated by getting up and moving around for a few minutes every hour or so.
Malaria, Zika and Dengue Risk in Egypt
Many people are unsure if it is safe to travel to Egypt while pregnant due to concerns about malaria, zika and dengue fever. All three of these diseases are spread by mosquito bites and can be passed on from an infected mother to her unborn baby. In the case of zika, it can cause severe birth defects. Egypt has the type of mosquito which is responsible for spreading these diseases.
So, can you travel to Egypt while pregnant or should you be concerned about malaria, zika and dengue? The good news is that there is currently no malaria risk in Egypt, and only a handful of zika virus cases have ever been reported.
According to the US Centers for Disease Control and Prevention, one of the zika cases that have been reported in Egypt involved a pregnant mother who passed it on to her unborn baby.
Dengue fever is not very widespread in Egypt, but it does exist, and it too can be passed on from mother to unborn baby. This can cause a low birth weight and premature birth.
Travel Insurance Policy
Can you travel to Egypt while pregnant without special travel insurance? Yes you can, but searching for the absolute cheapest travel insurance plans is something which we really don't recommend doing. If you want to travel to Egypt while pregnant it is important to have good travel insurance that covers all types of pregnancy related treatment should it be needed before you return home.
In the event that you experience unforeseen pregnancy complications while you are in Egypt, you want to know that you will be able to receive proper treatment. This could mean that you would need to be transferred to one of the medical facilities in Cairo, either by ambulance or by air. As you can no doubt imagine, this could end up costing quite a bit. These are all things which you need to think about when choosing your travel insurance.
Use Bug Spray
Besides mosquitoes, there are several other bugs and parasites that can cause diseases in human, and some of these bugs can be found in Egypt. However, mosquitoes are likely to be your worst such enemy. We highly recommend using a good quality insect repellent which you should use day and night. After all, Aedes mosquitoes which spread zika and dengue are active during the day.
Travel to Egypt in Safety and Comfort
So, can you travel to Egypt while pregnant and is it safe? Yes, you can travel to Egypt while pregnant and in most instances it is perfectly safe for women to travel to Egypt during pregnancy. However, it is something which should be discussed with an experienced health care provider beforehand.
If you are ready for an unforgettable trip to the Land of the Pharaohs, check out our classic range of Egypt tour packages and Nile cruise vacations. If you can't find the perfect holiday package, we can customize any and all of our tours to suite your needs, or we can help you to design your own unique tour from scratch. Contact us now and start planning your dream vacation in Egypt today.
Design Your Custom Egypt Tour
Explore Egypt your way by selecting only the attractions you want to visit