Live the dream with our multi-destination Egypt and Africa Tours! Premium quality tour packages masterfully crafted for people who are truly passionate about Egypt and the splendor of the unspoiled African wilderness. Visit and explore some of Egypt's most valued and most cherished ancient monuments; enjoy the magic of an unforgettable Nile River cruise, and then join us for a journey into the African wilderness.
Enjoy fun filled days with expertly guided safaris is some of the world's most famous nature reserves, such as the Maasai Mara National Park in Kenya, or the vast Serengeti National Park in Tanzania, then end your days with peaceful nights that are occasionally interrupted by the call of the wild, or the roar of a lion. Our Egypt and Africa tours are affordable; flawless, and absolutely unforgettable.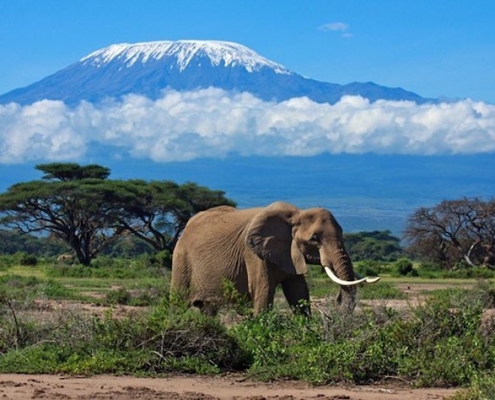 Enjoy 2 special flavors: the mystifying taste of antiquity and the alluring taste of the wilderness, all in a single 14-day Egypt, Tanzania travel package.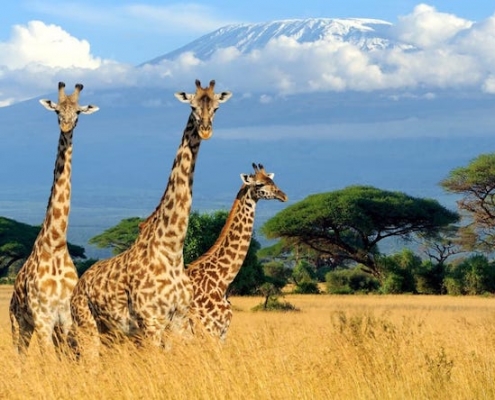 Secure an indescribable travel adventure with an epic 17-Day Egypt, Dubai, Abu Dhabi, Kenya Tour that includes a magical Nile River cruise and so much more.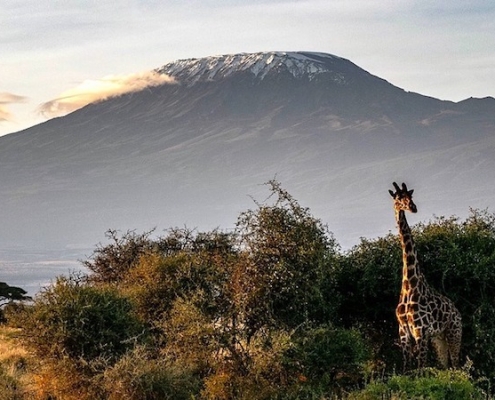 Enjoy affordable extravagance with a high end 17-Day Egypt, Morocco, Kenya Tour, complete with a magical all-inclusive 5- Star Nile River cruise.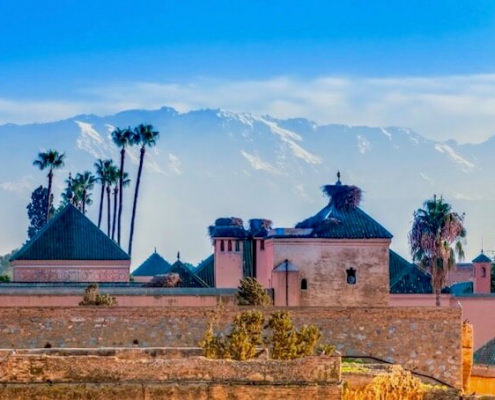 Discover the timelessness of magical Morocco; the mind bending antiquity of Ancient Egypt, and unforgettable luxury of a 5-Star Nile River cruise - A once in a lifetime 15 Day Morocco and Egypt vacation.
Visit the ancient monuments of Egypt; enjoy a luxury Nile cruise, and marvel at the world's most exotic wildlife with our 15 day Egypt and Kenya Safari Tours.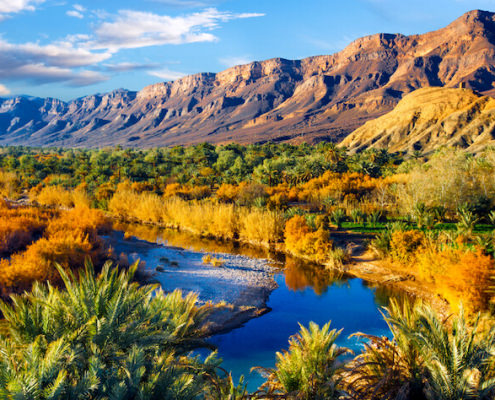 For the ultimate two-week vacation, you won't be able to find a more inspiring, educational or adventure-packed location than Morocco and Egypt. Explore our 14 Day Morocco And Egypt Tour.
Reasons to Choose Egypt and Africa Tours...
Breathtaking Egypt and Africa Tours
If you are serious about having a holiday of a lifetime, then our Egypt and Africa Tours might just be the sort of travel experience you have been dreaming about; the sort of travel adventures that dreams are made of. From the ancient pyramids, temples and ruins of Egypt, to the vast unspoiled wilderness of countries like Kenya and Tanzania, our Egypt and Africa tours are all you could ever want them to be, and more.
Busting the Myth
One of the greatest myths of all is that Africa is dangerous. In reality however, Africa, as a continent, is no more dangerous than any other continent. Yes, just like with other continents, Africa also has places which are dangerous, and places which tourists should rather avoid visiting, but you will never find any such places featured in our Egypt and Africa Tours. The African countries that you will see being featured in our Egypt and Africa tours attract millions of visitors every year, and this simply would not be the case if these countries were dangerous.
Why You Should Visit Kenya
When people think of Kenya, they almost exclusively think about the country's vast amount of wildlife. After all, nature reserves such as the Maasai Mara National Park are globally famous. This national park in particular, is known all around the world for its huge population of lions, leopards and cheetahs, although it is of course home to millions of other wild animals, and especially from June to October.
Every year in June, millions of animals such as wildebeests; zebras and gazelles migrate from the plains of the Serengeti in Tanzania to the plains of Maasai Mara, an event known as the Big Migration. For anyone who wants to witness this spectacular phenomenon, there is no better place to do so than the Maasai Mara National Park. You can also witness the Big Migration in October when the animals once again return to the plains of Serengeti.
All of our Egypt and Africa tours that feature Kenya include spending some time at the Maasai Mara National Park, as well as at one or more other national parks as well. In short, your time in Kenya will be all about seeing the country's wildlife, and you will be doing so in comfort and style.
Why Visit Tanzania
Like Kenya, Tanzania is world famous for its wildlife and wilderness area. In fact, Tanzania is home to one of the world's most famous nature reserves: the Serengeti National Park. It is almost impossible to visit this reserve without seeing Africa's Big 5: lions, leopards; elephants, rhinoceroses and Cape wildebeests. There are also many other nature reserves in Tanzania, including places such as the Kilimanjaro National Park for example. Tanzania is very serious about conservation. Roughly 38% of the country's land area is protected for conservation purposes.
Another great reason to visit Tanzania is because it is also home to Africa's highest mountain, Mount Kilimanjaro.  And, if you get bored with safaris, then there are also many other fascinating attractions to see in the country, including two small islands. However, our existing Egypt and Africa tours that feature Tanzania are geared primarily for people who want to experience the African wilderness and the animals which have made it so famous.
Of course, we also offer customized Egypt and Africa tours, meaning that any one of our existing tours can be customized according to your own individual needs and requirements. Alternatively, our team of travel specialists can work with you to create you very own tour itinerary from scratch. Just tell us where you want to go and what you want to see, and then we will build a unique itinerary based on what you have asked for. After all, it is your vacation, and we want it to be a vacation you will never be able to forget.
Why Visit Egypt
There are many reasons why people choose to visit Egypt, and also many reasons why so many people visit time and time again. Egypt is undeniably one of the world's most fascinating countries to visit, thanks to the fact that it is home to an almost infinite number of ancient artifacts and monument, including the world's most iconic ancient monuments, the Giza Pyramids and the Sphinx.
Millions of people also visit Egypt to experience the magic of a Nile River cruise, and if you travel to Egypt with us, you won't be going on just any Nile cruise; you will be going on a 5-Star Nile River cruise, and there will even be one of our Egyptologist tour guides aboard the ship to escort you are on all the different excursion you will be enjoying along the way.
In addition to its countless ancient monuments, Egypt's Red Sea coast is extremely popular among people who simply want to enjoy a relaxing break in the sun, surrounded by pristine beaches and crystal clear waters. Egypt's Red Sea coastline is also home to some of the world's very best dive sites, attracting thousands and thousands of SCUBA divers and snorkelers from around the world. The bottom line is that there really is so much to see and do in Egypt, regardless of your age, and regardless of whether you are traveling alone or with friends or family.
Carefree and Hassle-Free Travel from Beginning to End
When you book Egypt and Africa tours through us, you are booking a premium quality tour package through an Egypt tour operator that has been creating and offer unforgettable tours since 1955, so when you board your flight to Egypt, you can do so with complete peace of mind, knowing that every last detail has been taken care of. When you go on vacation, there should be absolutely nothing for you to worry about, and when you travel with us, there never is.
We only work with the best hotel chains and the best cruise ship operators, meaning that you stay in each and any country you visit will be as comfortable as it possibly can be. Highly experienced drivers and guides will also help to ensure that your trip is as rich and rewarding as possible.