5 Day Tour of Cairo – Pyramids and Culture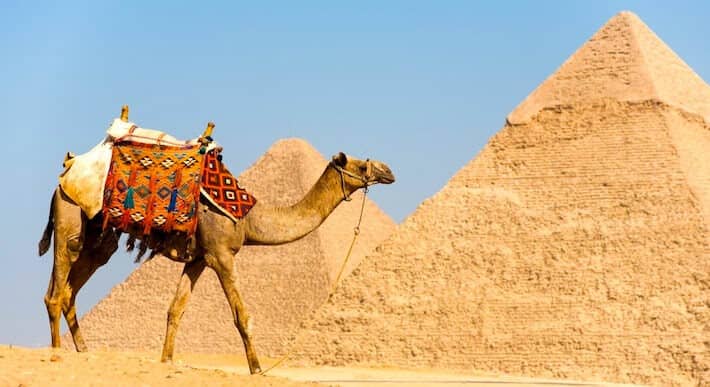 Our 5 Day Tour of Cairo is one of our most popular Egypt tour package itineraries for people who really want to get a taste of this vibrant city. Blend your passion for ancient history with your love of shopping on this five-day all-inclusive adventure in Egypt's capital. You may not have a lot of time to relax during your Egypt vacation, but you're certainly going to have all the excitement you could ever hope for.
Explore the famous Pyramids of Giza and the Sphinx, then travel to the royal Saqqara necropolis to see Djoser's Step Pyramid, the oldest ever discovered. Visit the vast Egyptian Museum, home to more than 100,000 antiquities, including mummies recovered from tombs and temples across the land. Finally, get ready to shop like you've never shopped before, and enjoy the sights, sounds and smells of one of the world's oldest bazaars.
NOTE: These 5-day Cairo tour packages run daily and include your own personal guide and driver.
Cairo Tour Packages
Didn't find the Cairo tour package you were looking for? See other 5-day Egypt travel itineraries or find a 5 Day Tour of Cairo alternative below.
Design Your Custom Egypt Tour
Explore Egypt your way by selecting only the attractions you want to visit