4 Day Cairo Tour – Pyramids, Museums, Mosques & Churches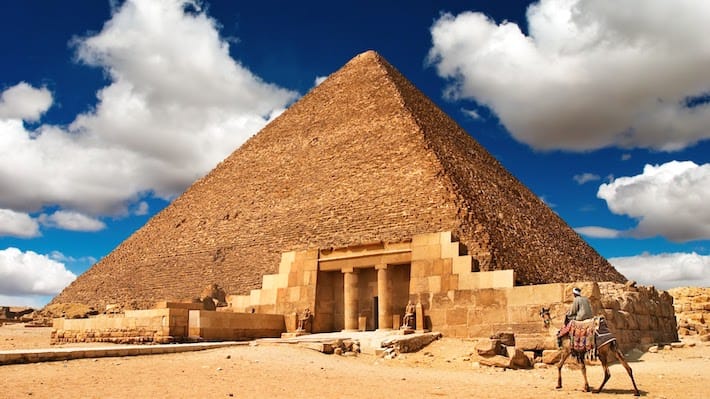 A luxurious 4 Day Cairo, Egypt Tour meticulously structured for those who don't have much time to spare. This short 4 Day Cairo tour package aims to introduce you to the very best attractions in and around Cairo during your stay. Visit the Giza Pyramids and the infamous Sphinx, travel to Saqqara to see Egypt's oldest pyramid, the pyramid of Djoser, and end your day with a trip to Memphis.
Your Egypt tour also includes many other exciting visits and excursions. Marvel at the antiquity of ancient Coptic churches and sprawling mosques. Visit the world's biggest collection of Egyptian artifacts at the Egyptian Museum, and finally, do some shop where people have been shopping ever since 1382, at the famous Khan Al Khalili Bazaar. Contact us today to book one of our classic Egypt tour packages, and let us bring your dreams to life.
NOTE: Tours Run Daily

Cairo Tour Packages
Didn't find the Cairo tour package you were looking for? See more 4 day Egypt travel itineraries or find an alternative tour below.
Design Your Custom Cairo, Egypt Tour
Explore Cairo your way by selecting only the attractions you want to visit