The Best Nile River Cruises – Tips And Advice For Travelers
The best Nile River cruises in Egypt are the ones that take passengers to visit and explore all the very best sites and attractions located along the length of the Nile River Valley in Upper Egypt. Continue reading to find out some great tips and advice for choosing the ideal Nile cruise vacation.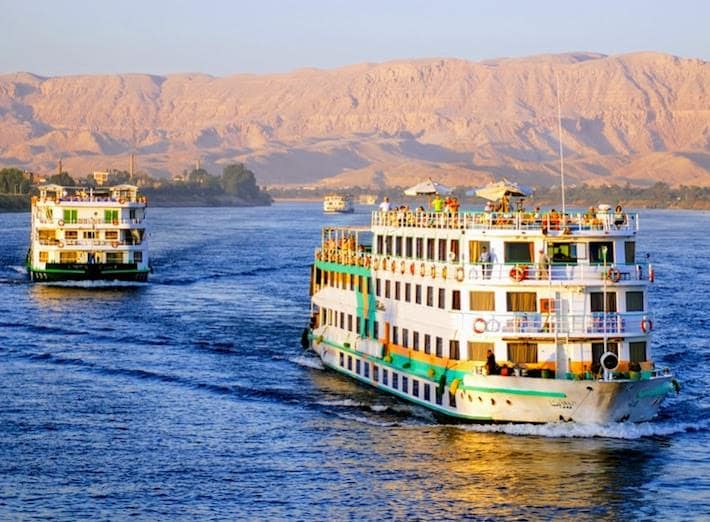 What Do You Want to See?
Modern Egypt is a fascinating place where travelers can find an amazing variety of activities and countless historical sites throughout the entire country. For example, scuba divers and snorkeling enthusiasts will find an area they'll call paradise when they head to the "Red Sea Riviera" along the eastern coast.
For others, there are Sahara desert adventure tours or spiritual Egypt tours. Whatever your tastes are, we have high quality Egypt tour packages and Nile cruise holiday packages that can turn any holiday dream into a reality.
Many people who are interested in discovering the wonders of Ancient Egypt also often choose a Nile River cruise as part of their travels, and the best Nile River cruises make a point of stopping at several of the most famous locations in the country.
Most Popular: Nile Cruise Holidays
Routes of the Best Nile River Cruises
The best Nile River cruises will still include nearly all of the major historical attractions located in the Nile River Valley between Cairo (limited), Luxor, and Aswan, and most Nile cruise vacations also include tours of both Luxor and Aswan.
What to See and Do
What can a visitor expect to see during a Nile River cruise? Apart from the villages and people that live along the shores of the famous river, there will also be a wide range of legendary Egypt attractions.
For example, if you cruise begins in Aswan, the first attractions you will typically be taken to are the spectacular Philae temple, the unfinished obelisk and the Aswan High Dam.
Depending on what tour package you choose, you might even be taken on a tour to the famous Abu Simbel temples constructed during the reign of Ramesses the Great. Abu Simbel temples are one of the top tourist attractions in Egypt, and a trip to the site is highly recommended.
Once your cruise reaches Luxor, the historical sites are spread across both shores of the river, and visitors typically get to see the Valley of the Kings and the Valley of the Queens, as well as Deir el Bahri. Heading to the eastern side of the river a visitor will be able to enjoy the temple complexes of Luxor and Karnak, both of which were part of Thebes, the ancient capital city of Upper Egypt. The biggest tourist magnet in Luxor can be found in the Valley of the Kings: the tomb of King Tutankhamen.
Explore: Nile River Tourist Attractions
Know Before You Go
In order to determine what are the best Nile River cruises for you, you need to have a clear idea as to what your budget and also your time constraints. For instance, a 4-5 day Nile Cruise from Aswan to Luxor is ideal for someone with who intends spending seven to ten days in the country, while a lengthier and more detailed cruise is a great choice for someone with more than a single week to spare in Egypt.
Nile Cruise Itineraries: 4 Days • 5 Days • 6 Days • 7 Days •  8 Days
In addition to varied schedules and itineraries, good Nile cruises will offer a diversity of interesting options, including all inclusive arrangements and even expert lecturers or special guests.
The Best Nile Cruise Holidays
All our Nile cruise holidays are private and fully customizable. You can have your Nile cruise your way when you travel to Egypt with us. Alternatively, you can design you very own tour itinerary by taking advantage of our custom Egypt tours.
Design Your Custom Egypt Tour
Explore Egypt your way by selecting only the attractions you want to visit