Give yourself the sort of holiday you deserved with our premium high quality 10-day round trip Nile Cruise and Cairo Package; a travel experience which is well and truly beyond words. Enjoy VIP treatment from beginning to end; mouthwatering cuisine; fabulous onboard entertainment, and incredible tours and excursions that bring you face to face with many of the greatest ancient attractions in Egypt.
We will be there to meet you in Cairo when you arrive, and we will be there for you each and every step of the way until we bid you farewell when your magical vacation finally comes to an end.

Egypt Tours with Nile Cruise
Didn't find the Nile cruise holiday you were looking for? See Nile Cruise and Cairo Package alternatives below or customize your tour here.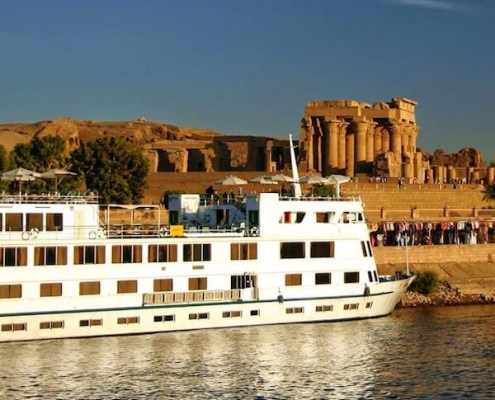 https://www.egypttoursplus.com/wp-content/uploads/2017/04/Luxury-Nile-Cruises-and-Stay.jpg
485
710
Amar Mahallati
https://www.egypttoursplus.com/wp-content/uploads/2019/06/egypt-tours-plus.png
Amar Mahallati
2018-08-16 21:30:31
2019-10-08 10:43:32
15 Day Luxury Nile Cruise and Stay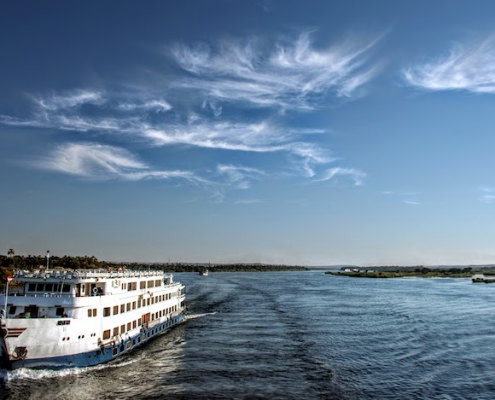 https://www.egypttoursplus.com/wp-content/uploads/2018/08/Egypt-Nile-Cruise-Holiday.jpg
469
710
Amar Mahallati
https://www.egypttoursplus.com/wp-content/uploads/2019/06/egypt-tours-plus.png
Amar Mahallati
2018-08-15 07:39:39
2020-01-06 11:57:42
12 Day Nile Cruise Holiday and Sharm El Sheikh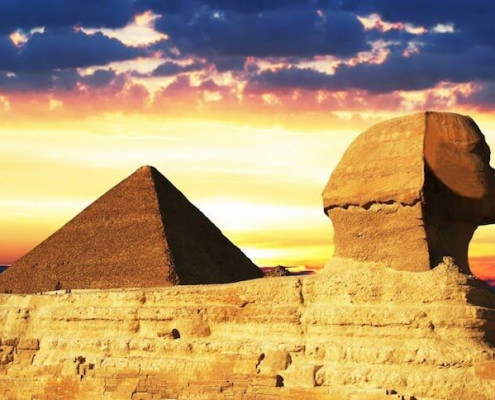 https://www.egypttoursplus.com/wp-content/uploads/2015/04/Luxury-Nile-Cruise-and-Cairo-Tour.jpg
484
710
Amar Mahallati
https://www.egypttoursplus.com/wp-content/uploads/2019/06/egypt-tours-plus.png
Amar Mahallati
2015-04-13 19:07:03
2020-01-16 12:03:28
10 Day Luxury Nile Cruise and Cairo Tours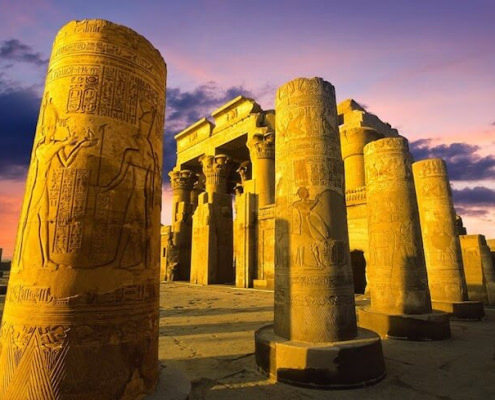 https://www.egypttoursplus.com/wp-content/uploads/2018/08/Nile-Cruise-and-Cairo-Tours.jpg
489
710
Amar Mahallati
https://www.egypttoursplus.com/wp-content/uploads/2019/06/egypt-tours-plus.png
Amar Mahallati
2015-04-12 10:25:33
2019-09-26 08:19:31
10 Day Round Trip Nile Cruise and Cairo Package
https://www.egypttoursplus.com/wp-content/uploads/2018/08/Nile-Cruise-and-Cairo-Tours.jpg
489
710
Amar Mahallati
https://www.egypttoursplus.com/wp-content/uploads/2019/06/egypt-tours-plus.png
Amar Mahallati
2015-04-12 10:25:33
2019-09-26 08:19:31
10 Day Round Trip Nile Cruise and Cairo Package