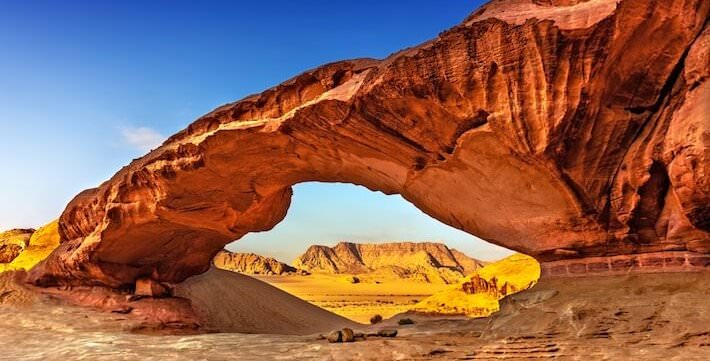 Get ready to experience the ultimate Egypt and Jordan tour with this bespoke 13 days Egypt, Jordan And Israel Tours package. Visit and explore the relics of ancient Egypt and enjoy a luxurious sightseeing cruise down the Nile.  Spend another night in the vibrant Egyptian capital and board a flight to continue your adventure in Jordan.
Visit the best historic and sites of Jordan, including the magnificent rock carved city of Petra. Travel on to Jerusalem in Israel and visit the same places Jesus visited in this ancient land. Thirteen days of fun filled travel all rolled into one amazing Egypt tour package that really is in a class of its own.
NOTE: Tours run every Saturday and Thursday
Egypt and Jordan Tours
Didn't find the Egypt and Jordan tour you were looking for? See Egypt, Jordan And Israel Tour alternatives below or check out some of our other 14-day tours here.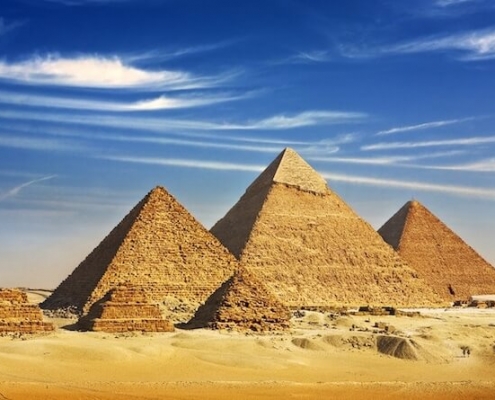 https://www.egypttoursplus.com/wp-content/uploads/2019/05/middle-east-tour.jpg
445
710
Amar Mahallati
https://www.egypttoursplus.com/wp-content/uploads/2019/06/egypt-tours-plus.png
Amar Mahallati
2019-05-05 06:15:30
2021-03-31 05:39:00
23 Day Middle East Tour: Morocco, Egypt, Jordan, Dubai, Abu Dhabi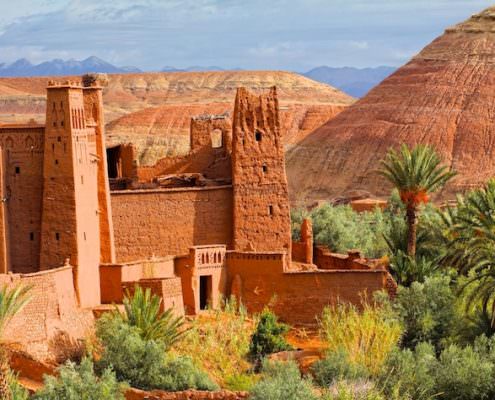 https://www.egypttoursplus.com/wp-content/uploads/2017/05/Morocco-Egypt-and-Jordan-Tour-2.jpg
474
710
Amar Mahallati
https://www.egypttoursplus.com/wp-content/uploads/2019/06/egypt-tours-plus.png
Amar Mahallati
2017-09-14 15:49:11
2020-10-12 10:16:59
19 Day Highlights of Morocco, Egypt and Jordan Tour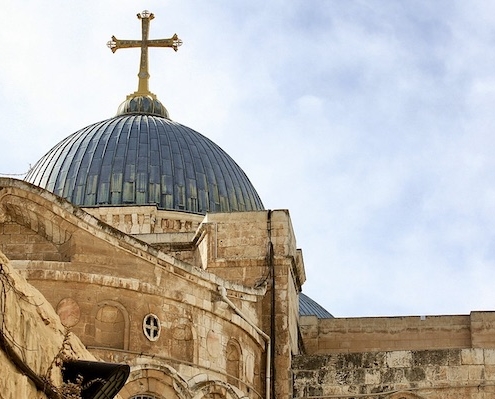 https://www.egypttoursplus.com/wp-content/uploads/2020/01/egypt-jordan-israel-itinerary.jpeg
399
710
Amar Mahallati
https://www.egypttoursplus.com/wp-content/uploads/2019/06/egypt-tours-plus.png
Amar Mahallati
2017-09-14 15:44:28
2021-03-31 07:49:51
15 Day Egypt, Jordan, Israel Itinerary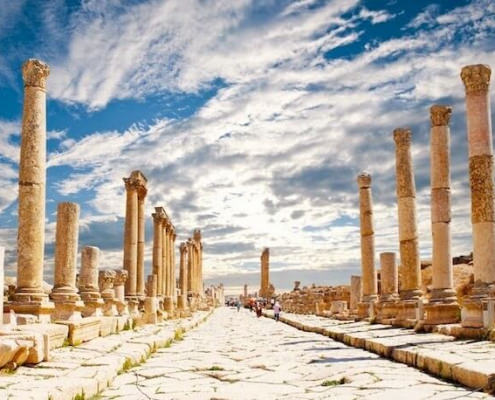 https://www.egypttoursplus.com/wp-content/uploads/2017/09/Egypt-and-Jordan-Trips.jpg
458
710
Amar Mahallati
https://www.egypttoursplus.com/wp-content/uploads/2019/06/egypt-tours-plus.png
Amar Mahallati
2017-09-12 17:49:59
2021-04-01 08:05:47
15 Day Egypt and Jordan Trip – Cairo, Nile Cruise, Dahab…
https://www.egypttoursplus.com/wp-content/uploads/2017/09/Egypt-Jordan-and-Jerusalem-Tours.jpg
483
710
Amar Mahallati
https://www.egypttoursplus.com/wp-content/uploads/2019/06/egypt-tours-plus.png
Amar Mahallati
2017-09-12 17:43:41
2021-05-04 16:03:57
13 Day Egypt, Jordan and Israel Tours