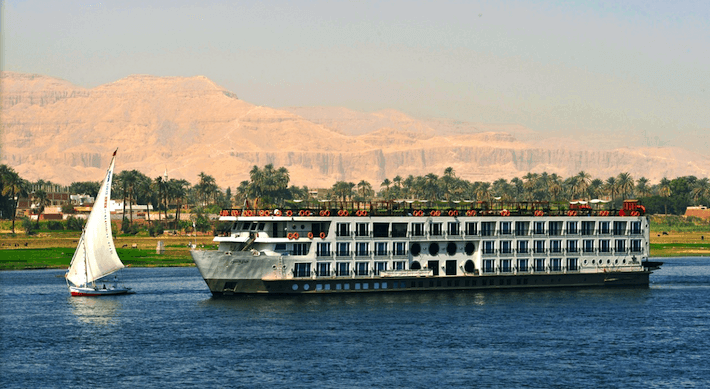 Enjoy a short and relaxing break with this thoughtfully put together 4-Day Nile Cruise Itinerary specifically designed for people with a limited amount of time to spare. Board the beautiful MS Mayfair cruise ship in Aswan, and soak up the magic of Ancient Egypt as it slowly makes its way to Luxor.
Join us for a 100% hassle free travel experience that will bring you face to face with some of Egypt's most treasured monuments. Cruise the Nile in style, with VIP treatment every step of the way.
NOTE: Cruises Depart from Aswan every Friday
Nile River Cruises
Didn't find the Nile Cruise you were looking for? See Mayfair Nile Cruise itinerary alternatives below or customize your trip here.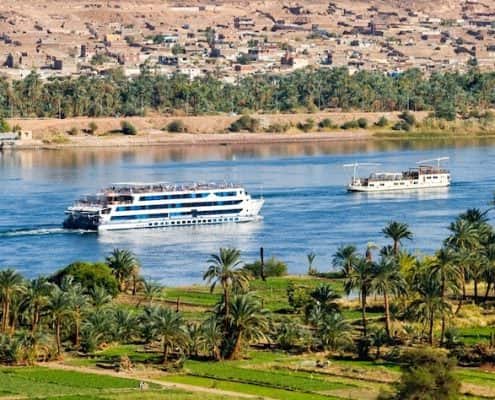 https://www.egypttoursplus.com/wp-content/uploads/2017/07/Nile-Cruises-from-Cairo-to-Luxor-and-Aswan.jpg
474
710
Amar Mahallati
https://www.egypttoursplus.com/wp-content/uploads/2019/06/egypt-tours-plus.png
Amar Mahallati
2017-07-01 03:21:02
2019-09-26 13:36:31
Nile Cruises from Cairo to Luxor and Aswan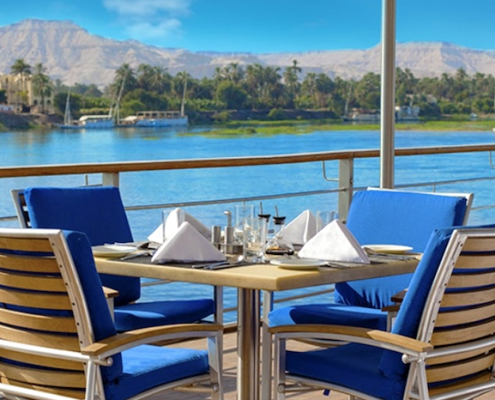 https://www.egypttoursplus.com/wp-content/uploads/2016/12/Nile-Cruises-from-Luxor-to-Aswan.png
466
710
Amar Mahallati
https://www.egypttoursplus.com/wp-content/uploads/2019/06/egypt-tours-plus.png
Amar Mahallati
2017-03-26 11:43:57
2019-09-26 13:44:53
Nile Cruises from Luxor to Aswan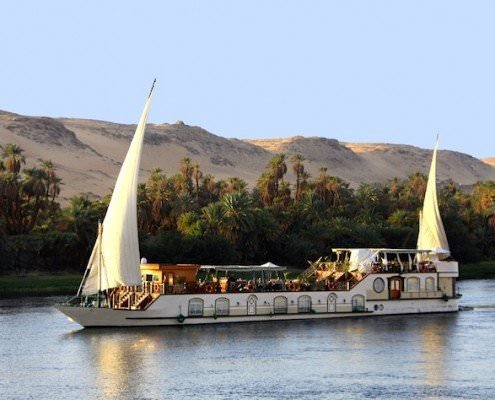 https://www.egypttoursplus.com/wp-content/uploads/2014/06/Dahabiya-Nile-Cruises.jpg
474
710
Amar Mahallati
https://www.egypttoursplus.com/wp-content/uploads/2019/06/egypt-tours-plus.png
Amar Mahallati
2017-03-23 06:55:22
2020-03-23 18:37:13
Dahabiya Nile Cruises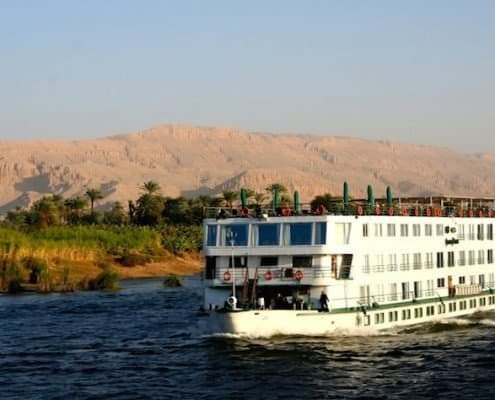 https://www.egypttoursplus.com/wp-content/uploads/2014/06/Luxury-Nile-Cruises.jpg
474
710
Amar Mahallati
https://www.egypttoursplus.com/wp-content/uploads/2019/06/egypt-tours-plus.png
Amar Mahallati
2016-12-04 11:51:07
2019-09-26 13:37:08
Luxury Nile Cruises
https://www.egypttoursplus.com/wp-content/uploads/2018/08/Nile-River-Cruise-Itinerary.png
471
710
Amar Mahallati
https://www.egypttoursplus.com/wp-content/uploads/2019/06/egypt-tours-plus.png
Amar Mahallati
2018-08-10 05:25:33
2020-02-26 20:11:41
4 Day MS Mayfair Nile Cruise Itinerary from Aswan to Luxor