4 Day Oberoi Zahra Cruise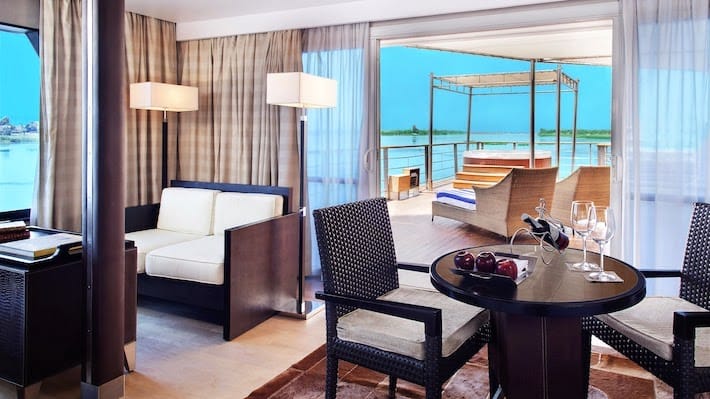 4-Day Oberoi Zahra Cruise from Aswan to Luxor • Small Group Excursions • Prices from US$ 1749
Get ready for a 4-Day luxury Nile cruise. Step on board the Oberoi Zahra Cruise, one of the most luxurious cruisers operating on the Nile River, and one of only a few to feature elevators and easy access for the physically challenged. Enjoy 5-Star service and world class amenities from the moment you board, including the exclusivity of private docking areas; nightly entertainment; varied daily menus; therapy rooms; spa treatments; a spacious sundeck; a large pool; a jacuzzi, and so much more.
Enjoy epic Nile River cruises through the ancient world, visiting some of Egypt's most prized ancient attractions, including Valley of the Kings; Queen Hatshepsut's rock-carved temple; Luxor Temple; Kom Ombo Temple; Edfu Temple, and the indescribable Temple of Philae that was moved in its entirety to save it from being lost forever.
NOTE: Selected Departures Only
Nile River Cruises
Didn't find the Luxury Nile Cruise you were looking for? See more great 4-day Nile Cruises here or find an Oberoi Zahra Cruise alternative below.
Design Your Custom Egypt Tour
Explore Egypt your way by selecting only the attractions you want to visit