4 Day Steigenberger Minerva Cruise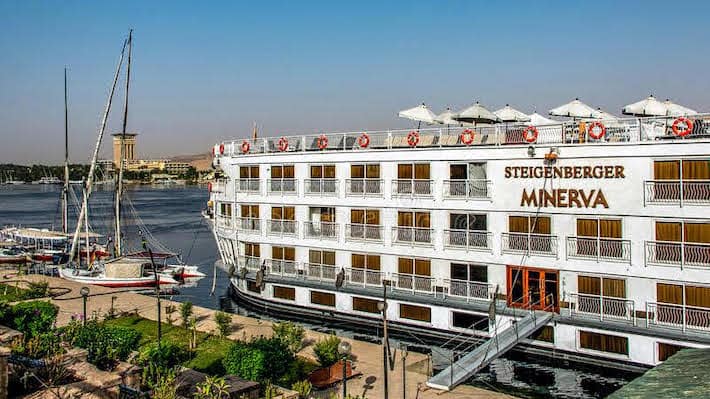 4 Day Steigenberger Minerva Nile Cruise from Aswan to Luxor
Relax and experience the magic of the Nile River Valley with our 4-Day Aswan to Luxor Nile cruises onboard the deluxe Steigenberger Minerva Nile cruise ship. Enjoy the tranquility of this majestic river, and explore some of Egypt's most famous ancient attractions, including the Valley of Kings, the final resting place of King Tutankhamen; the rock-carved Temple of Queen Hatshepsut; the imposing Temple of Kom Ombo, and so much more.
Enjoy fine dining; onboard entertainment, gracious accommodation, and world-class amenities on board your Nile river cruiser as you take in the sights of this ancient land. Enjoy flawless Nile River cruises in absolute comfort and style.
Steigenberger Minerva Nile cruise boat departs from Aswan every Monday.
Nile River Cruises
Didn't find the Aswan to Luxor Nile Cruise you were looking for? See other 4-day Nile cruises here, or find a Steigenberger Minerva Nile cruise alternative below.
Design Your Custom Egypt Tour
Explore Egypt your way by selecting only the attractions you want to visit