4 Day Prince Abbas Lake Cruise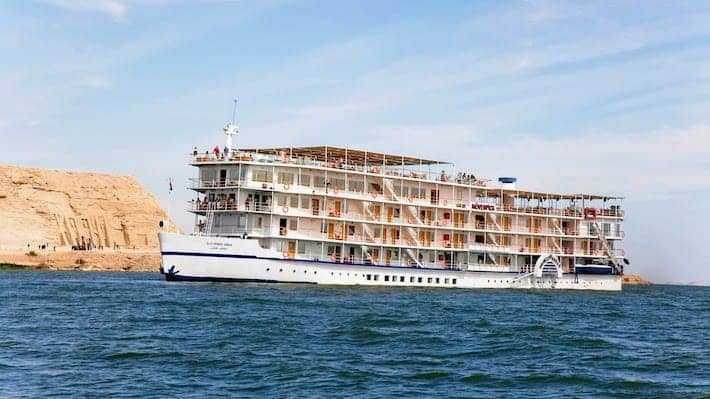 Spoil yourself with our 4 Day Prince Abbas Lake Nasser Cruise on board this majestic lake cruiser. This luxury 5-Star liner has all the amenities you would expect to find in a luxury hotel, including things like open-air swimming pools; sauna, and an oriental steam bath, to name just a few.
Visit and explore some of the world's finest remnants of Ancient Nubia, and do it in absolute luxury and style. Wonder through ruins that are thousands of years old; explore rock-cut temples, and even the ancient tomb of Pennut, viceroy of Nubia, as you cruise through this amazing stretch of the ancient world. With thousands of high quality tours and Nile cruises already sold, you can book your cruise with total confidence.
Movenpick Prince Abbas Lake Nasser Cruise depart from Abu Simbel every Friday.
Nile River Cruises
Didn't find the Lake Nasser Cruise you were looking for? See more 4-day Nile cruises here or find a Movenpick Prince Abbas Lake Nasser cruise alternative below.
Design Your Custom Egypt Tour
Explore Egypt your way by selecting only the attractions you want to visit