4 Day Sonesta St George Cruise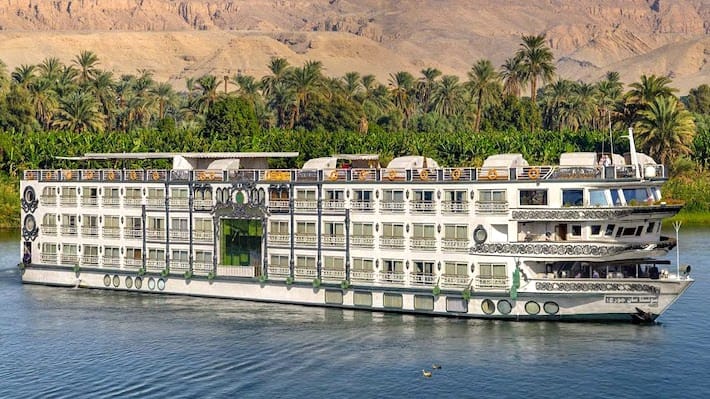 4 Day Aswan to Luxor Sonesta St George Nile River Cruise
Explore the mystical Nile River Valley the way it should be explored, on board the much-loved 5-Star Sonesta St George Nile River Cruise. Enjoy wonderful onboard meals; unforgettable entertainment; world-class amenities, and end your days sleeping peacefully in beautiful elegantly styled cabins.
Visit some of the best attractions in Aswan; explore an ancient temple in Kom Ombo, and another in Edfu, then succumb to the magical allure of Luxor's ancient past. Walk through the Valley of Kings; cast your gaze on the famous tomb of King Tutankhamen; visit the magnificent rock-carved Temple of Queen Hatshepsut, and so much more with this bespoke 4-Day Aswan to Luxor Nile cruise. No matter which one of our Nile cruises you choose, you can be sure that it will be a holiday you will never forget.
Sonesta St. George Nile Cruise departs from Aswan every Friday.
Nile River Cruises
Didn't find the Aswan to Luxor Nile Cruise you were looking for? See more 4-day Nile cruises here or choose a Sonesta St George Nile River Cruise alternative below.
Design Your Custom Egypt Tour
Explore Egypt your way by selecting only the attractions you want to visit