4 Day MS Sonesta Moon Goddess Cruise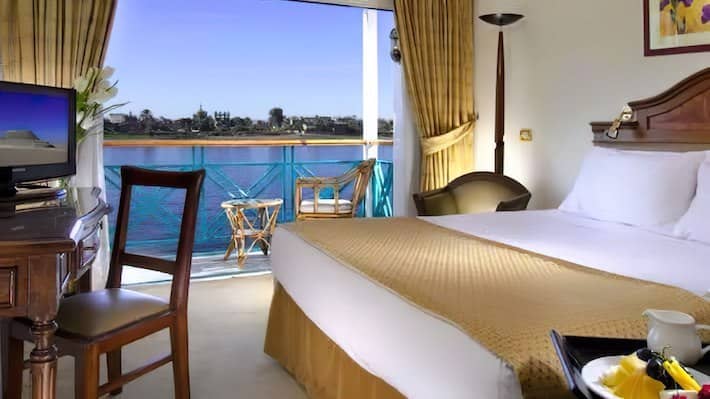 4 Day Luxor to Aswan cruise on board the Sonesta Moon Goddess Nile River Cruiser
Secure a dream Nile River cruise when you book our 4-Day Luxor to Aswan Nile cruise on the 5-Star Sonesta Moon Goddess cruise liner. Board one of our Nile cruises from Luxor, and enjoy unforgettable sightseeing excursions daily until you disembark in Aswan. Explore the finest attractions on Luxor's East Bank and West Bank; cruise to Edfu for a visit to the best-preserved temple of the ancient world, and then cruise to Kom Ombo, and finally on to Aswan, visiting awe-inspiring attractions along the way.
The Sonesta Moon Goddess offers everything you would expect from a 5-Star hotel, including luxury cabins with private balconies; a spacious gym; spa and massage; bar and lounge; housekeeping and laundry services; an open-air pool, and even a doctor on standby 24 hours a day.
Sonesta Moon Goddess Nile Cruise departs from Luxor every Saturday.
Nile River Cruises
Didn't find the Luxor to Aswan Nile cruise you were looking for? See other 4-day Nile cruises here or find MS Sonesta Moon Goddess Nile River Cruise alternatives below.
Design Your Custom Egypt Tour
Explore Egypt your way by selecting only the attractions you want to visit