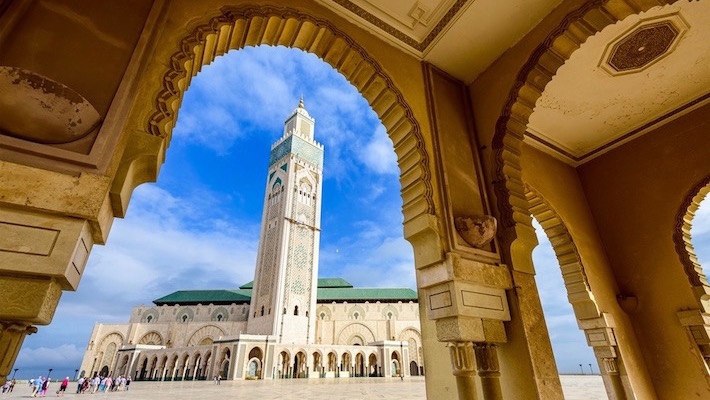 Immerse yourself in the infinite magic of Morocco with a high quality 7 Day Morocco Tour from a tour operator that has been making travel dreams come true ever since 1955. Come with us as we visit and explore the imperial cities of Casablanca, Rabat, Meknes, Fez, and Marrakech; enjoy a breathtaking drive along a pass high up in the Middle Atlas Mountains; mix with the locals in the tiny villages you will pass along the way; visit spectacular historical monuments and so much more.
Enjoy professional guided tours; mouthwatering cuisine; splendid accommodation, and unrivaled hospitality from the minute you arrive, until the moment when we finally have to bid you farewell at the airport in Casablanca.
NOTE: These are small group tours (Max. 10 Persons) that run only on selected dates. To see available dates, please click on the "Prices" tab below.
Morocco Group Tours
Didn't find the Morocco group tour you were looking for? See 7 Day Morocco Tour alternatives below or customize your Morocco tour here.
https://www.egypttoursplus.com/wp-content/uploads/2017/06/spain-morocco-portugal-tour.jpg
449
710
Amar Mahallati
https://www.egypttoursplus.com/wp-content/uploads/2019/06/egypt-tours-plus.png
Amar Mahallati
2019-02-19 05:11:45
2019-04-30 15:47:59
15 Day Small Group Tours of Spain, Portugal and Morocco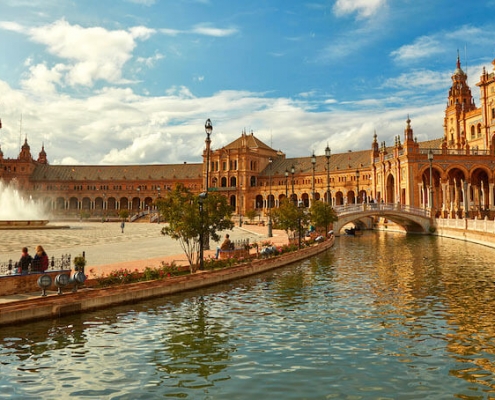 https://www.egypttoursplus.com/wp-content/uploads/2019/02/Small-Group-Tours-of-Spain-and-Morocco.jpg
454
710
Amar Mahallati
https://www.egypttoursplus.com/wp-content/uploads/2019/06/egypt-tours-plus.png
Amar Mahallati
2019-02-18 22:43:23
2019-05-14 13:16:05
14 Day Small Group Tour of Spain and Morocco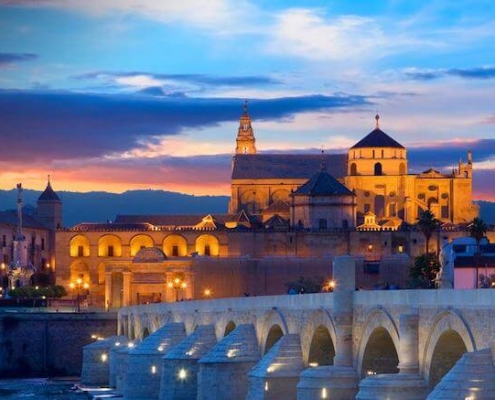 https://www.egypttoursplus.com/wp-content/uploads/2019/02/Spain-and-Morocco-Tour-Packages.jpg
437
710
Amar Mahallati
https://www.egypttoursplus.com/wp-content/uploads/2019/06/egypt-tours-plus.png
Amar Mahallati
2019-02-18 22:16:26
2019-10-25 02:27:04
12 Day Spain and Morocco Vacation Package [Small Group Tour]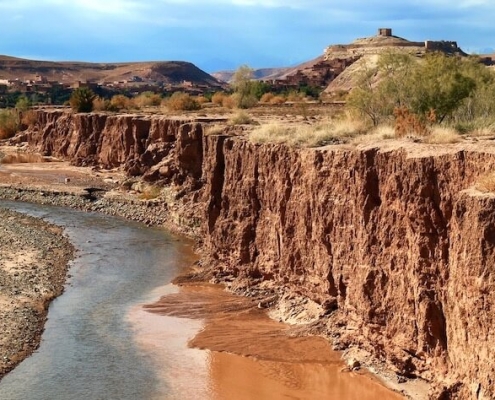 https://www.egypttoursplus.com/wp-content/uploads/2019/02/10-Day-Morocco-Tours.jpeg
474
710
Amar Mahallati
https://www.egypttoursplus.com/wp-content/uploads/2019/06/egypt-tours-plus.png
Amar Mahallati
2019-02-16 16:02:00
2019-10-25 03:16:19
10 Day Morocco Tour [Small Group] Casablanca, Rabat, Meknes, Fez, Marrakech, Atlas Mountains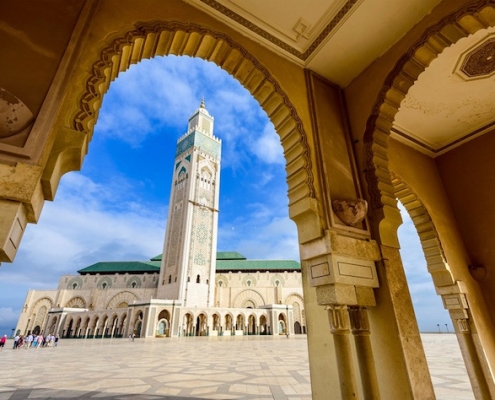 https://www.egypttoursplus.com/wp-content/uploads/2019/02/7-Day-Morocco-Tours.jpg
474
710
Amar Mahallati
https://www.egypttoursplus.com/wp-content/uploads/2019/06/egypt-tours-plus.png
Amar Mahallati
2019-02-12 15:59:58
2019-10-25 03:08:57
7 Day Morocco Tour [Small Group] Casablanca, Meknes, Fez, Rabat, Marrakech
https://www.egypttoursplus.com/wp-content/uploads/2019/02/7-Day-Morocco-Tours.jpg
474
710
Amar Mahallati
https://www.egypttoursplus.com/wp-content/uploads/2019/06/egypt-tours-plus.png
Amar Mahallati
2019-02-12 15:59:58
2019-10-25 03:08:57
7 Day Morocco Tour [Small Group] Casablanca, Meknes, Fez, Rabat, Marrakech