Best Egypt Holidays: Top 12 Picks for 2023
In our opinion the very best Egypt holidays are those that include professionally guided tours, modern air-conditioned transport, good quality accommodation, and a 5-Star cruise on the majestic River Nile. With the best Egypt holiday packages, lifelong memories are guaranteed!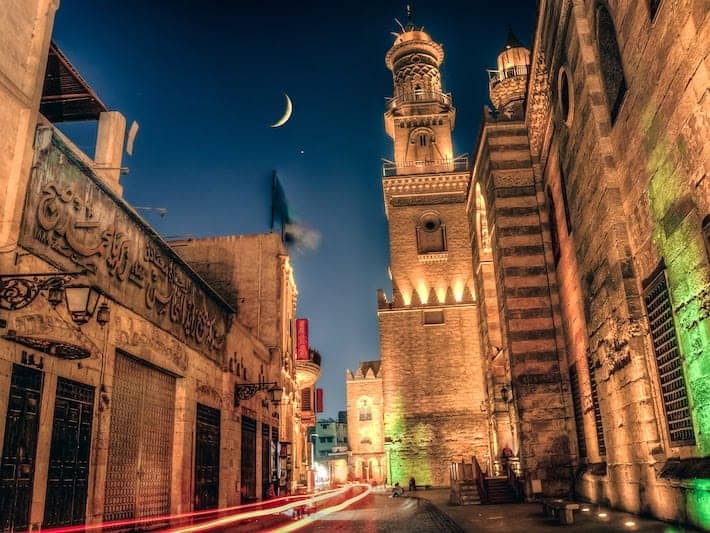 Are you ready to create memories of a lifetime? Check out the options below to plan your perfect trip. Remember that all packages can be tailored to your specific needs.
Egypt Holidays: A Brief Overview
Exploring Egypt is like unwrapping a glorious gift – each layer reveals something more beautiful and awe-inspiring than the last.
Egypt is a beautiful country with a rich and diverse culture, making it a great place to explore and experience. From the bustling streets of Cairo to the ancient Pyramids of Giza, there's something for everyone to enjoy. Whether you're looking for an adventure-filled vacation or a relaxing getaway, there are plenty of options when it comes to enjoying the best Egypt holiday.
For those in search of the best of Egypt holidays, there are tour operators that have a wide range of holiday packages available that can be tailored to meet your needs. From luxurious Nile cruises to budget-friendly tours of the capital, you can find the ideal package that fits your budget and interests perfectly.
If you're looking for an all-inclusive holiday, there are packages which include flights, accommodation and activities. These can be tailored to suit any budget. Whether you're looking for a break from the hustle and bustle of city life or an adventure to explore the ancient wonders of Egypt, there's something to suit everyone.
Benefits of Taking a Holiday in Egypt
There are many benefits to taking a holiday in Egypt. From the opportunity to experience the culture and history first-hand, to the incredible food, and an endless variety of activities available, there's something for everyone.
Egypt also offers a great selection of accommodation options, from budget-friendly guesthouses to luxury hotels. Whether you're looking for a romantic getaway or a family holiday, you can find the perfect place to stay.
Egypt is like a precious gem, waiting to be explored and discovered by adventurous travelers. Its ancient monuments, rich culture, and vibrant atmosphere offer up a dazzling array of experiences and opportunities, waiting to be uncovered and enjoyed.
How to Select an Egypt Holiday Itinerary
When it comes to selecting your Egypt holiday itinerary, it's important to consider your interests and budget. There are great tour packages available that can be tailored to meet your needs. Whether you're looking to explore the ancient pyramids and monuments, or just relax on the beach, there's something to suit all tastes.
It's also important to factor in the time of year that you're traveling. Egypt can be unbearably hot during the summer months, while the winter months are generally a lot milder.
By selecting the right package, you can ensure that you'll get the most out of your Egypt holiday, creating memories that will last a lifetime.
Egypt's Best Holiday Destinations for a Memorable Experience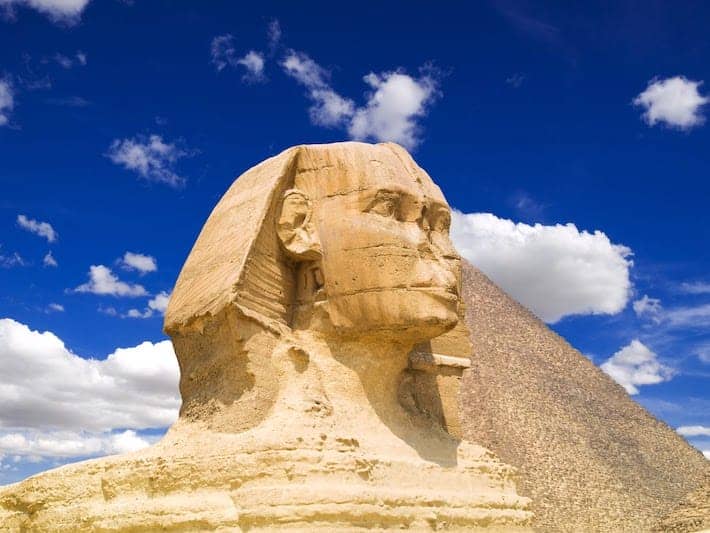 Cairo and Nile Cruise Holidays
Cairo is one of the most popular tourist destinations in Egypt. It is home to the world-famous Pyramids of Giza, the Egyptian Museum, the Khan el Khalili bazaar, and a host of other attractions. A Nile cruise, on the other hand, is the perfect way to experience the beauty of the Nile River while at the same time visiting the best ancient monuments and temples along its banks in Upper Egypt between Aswan and Luxor. Cairo and Nile cruise holidays are incredibly popular, so be sure to book your holiday well in advance.
Cairo and Red Sea Holidays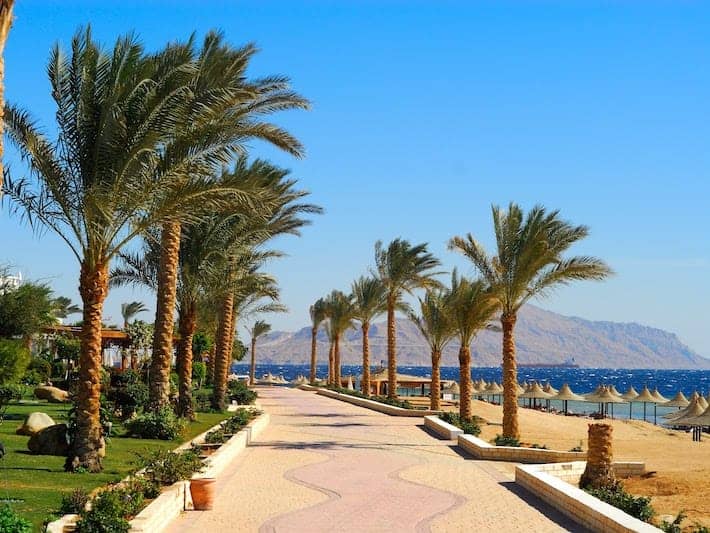 If you're looking for an unforgettable beach holiday, then a Cairo and Red Sea holiday is the perfect choice. With the best Egypt holiday packages, you can enjoy private tours in Cairo with an expert guide and your own personal driver before heading to the Red Sea to enjoy the crystal clear waters for which the Red Sea is famous.
During your stay on the Red Sea coast, you can spend your time snorkeling and/or SCUBA diving among strikingly beautiful natural coral reefs, or simply relaxing on the beach. There are also plenty of other activities to enjoy, like windsurfing, kite-boarding, and a whole lot more. A relaxing break at a coastal like Sharm El Sheikh, Hurghada, or El Gouna is simply beyond words.
Exploring the Red Sea is like taking a journey through an artist's paint palette, with its deep blues, vibrant greens, and vibrant yellows. If you want to experience the very best of Cairo and a rejuvenating break on the Red Sea coast, Cairo and Red Sea holidays can be like a dream come true.
Cairo, Nile Cruise and Red Sea Holidays
For those looking for a truly comprehensive Egypt experience, there's nothing better than a Cairo, Nile Cruise and Red Sea holiday. With these types of travel packages, you'll get to explore the wonders of Cairo, embark on a Nile cruise that will see you visiting some of the most breathtaking sights in Egypt, and finally, you'll get to enjoy the magnificent beaches of the Red Sea.
This combination of activities offers the perfect balance between exploration and relaxation, making it the ideal holiday choice for those looking to experience the best of Egypt. With so much to see and do, these are hands down among the very best Egypt holidays.
Top 5 Must See Attractions in Egypt
Egypt has an almost infinite number of breathtaking attractions, and far too many to see them all in a single trip. Here are five of the most striking and most awe-inspiring sites which everyone should look out for when shopping for the best Egypt holidays:
1. Pyramids of Giza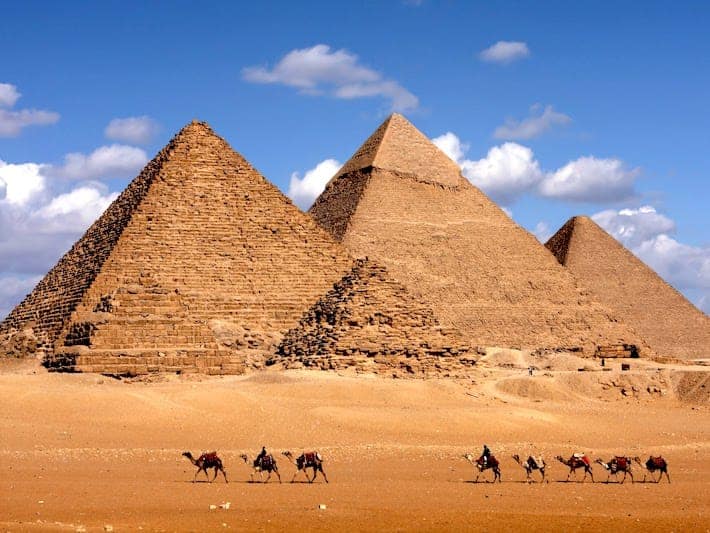 The Pyramids of Giza are some of the most iconic ancient monuments in the world. They are located on the Giza Plateau, a desert plateau in Egypt, just on the outskirts of Cairo. The three primary pyramids, the Great Pyramid of Giza, the Pyramid of Khafre, and the Pyramid of Menkaure, were built as tombs for the pharaohs Khufu, Khafre, and Menkaure respectively.
2. The Grand Egyptian Museum
The Grand Egyptian Museum is a recently opened archaeological museum. It is the largest archaeological museum in the world and features the unparalleled collection of the ancient Egyptian civilization. The museum will showcase the world's largest collection of Tutankhamun artifacts, along with other antiquities from across Egypt.
3. Karnak Temple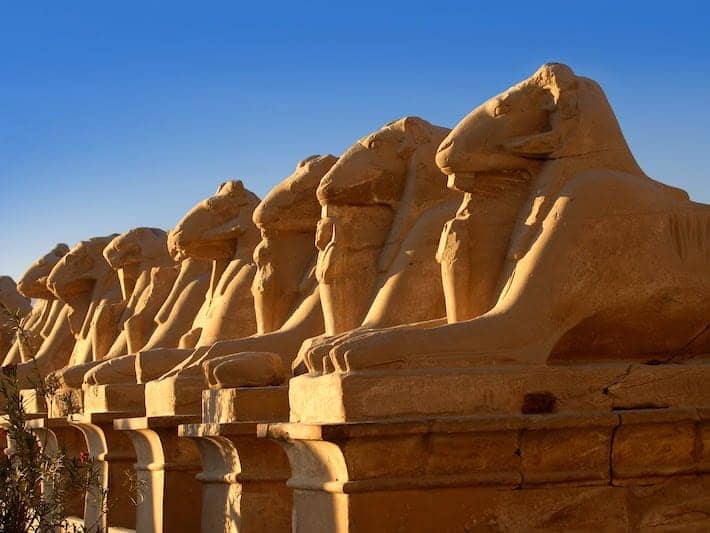 Karnak Temple is an ancient temple complex located in Luxor, Egypt. It is the largest ancient religious site in the world, and has been around for over 3,000 years. The complex consists of the ruins of numerous temples, chapels, pylons, and other buildings, and includes the famous Great Hypostyle Hall, with its 134 towering columns. Karnak Temple is a UNESCO World Heritage Site and continues to be a popular tourist destination.
4. Valley of the Kings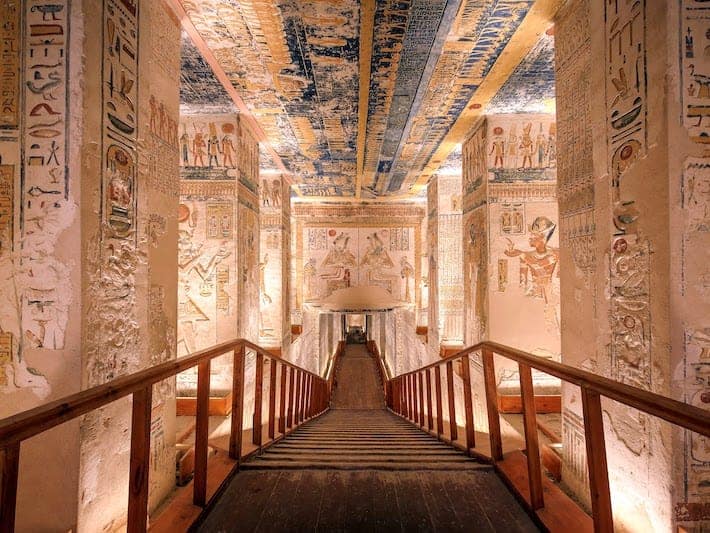 The Valley of the Kings, located in Luxor, Egypt, is an ancient site that dates back to the New Kingdom period of Ancient Egypt (circa 1550 BCE-1077 BCE). The site is best known for its tombs and burial chambers of many of Egypt's pharaohs, including Tutankhamun, Seti I and Ramses II. To date, 63 tombs have been discovered in the Valley of the Kings, though scholars estimate that there may be as many as 120 tombs in total.
5. Abu Simbel Temples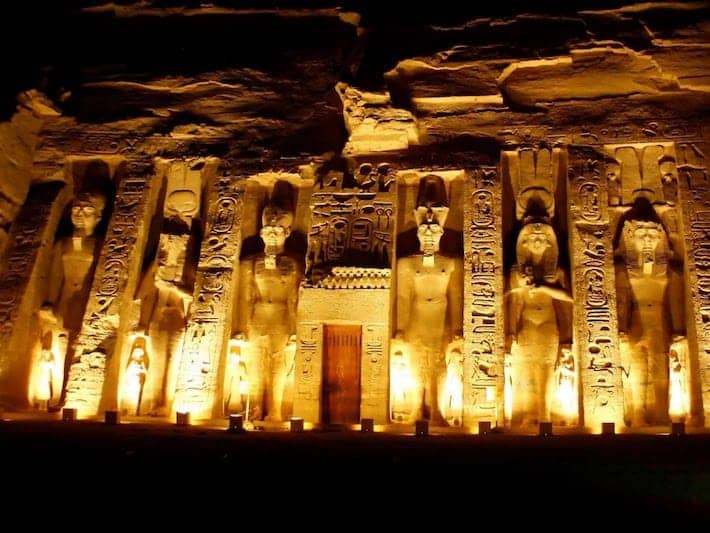 The Abu Simbel Temples are two massive rock-cut temples located in southern Egypt. They were constructed during the reign of Pharaoh Ramesses II in the 13th century BC. Both temples feature large statues of Ramesses and his wife, Queen Nefertari. They are considered to be some of the most impressive monuments of Ancient Egypt.
Recommended Activities for Extra Fun and Adventure
Many of the best Egypt holidays include a couple of minor activities such as a camel ride, ride on a felucca boat, and a ride on a horse drawn carriage. However, there are some other activities which take the meaning of fun to a whole new level. Here are three amazing activities that are guaranteed to leave you with memories that will last a lifetime:
Cruise Along the Nile
A leisurely cruise along the Nile is a fantastic way to relax while taking in the sights and sounds of this ancient river. There are many different tour operators who offer boat trips on the Nile, with different boats and routes to choose from. A cruise like this is a great way to spend a day and get to know the history and culture of the area.
Hot Air Balloon Ride in Luxor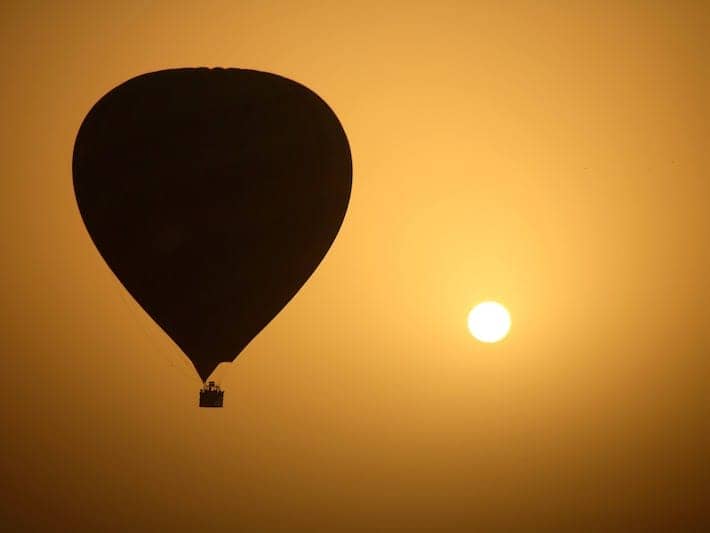 Take in the extraordinary panoramic views of Luxor with a sunrise or sunset hot air balloon. This activity is a great way to get an up-close look at the Valley of the Kings, Karnak Temple, and the other ancient sites in Luxor from the air. Hot air balloon rides in Luxor are offered by several different tour operators. Prices vary depending on the sort of package you choose, and the tour operator you choose to book through.
Red Sea Snorkeling or Scuba Diving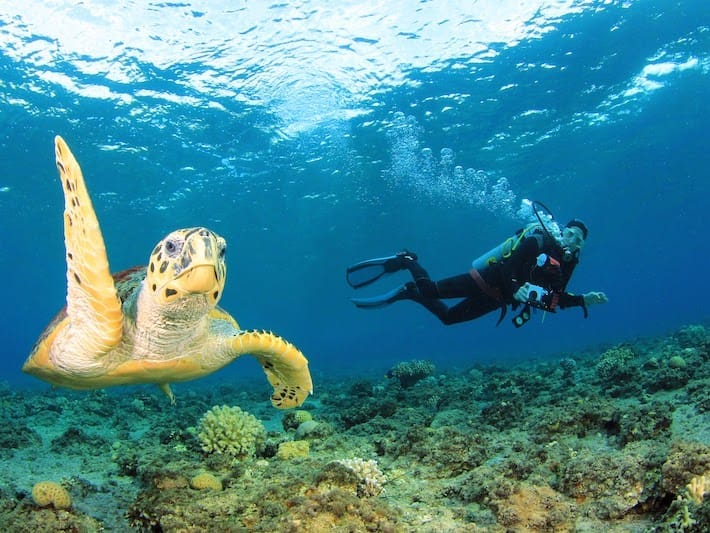 Egypt is home to some of the world's best scuba diving and snorkeling spots. The Red Sea is particularly renowned for its pristine coral reefs and abundance of colorful fish. There are many tour operators who offer snorkeling and scuba diving trips to numerous locations.
There are also many dive shops with experienced instructors who can help you to sucessfully obtain your PADI certification so that you too can marvel at the beauty that awaits belove the waves.
If you're looking for the quintessential Egyptian holiday, there's no shortage of places to go and things to do.
Preparing for your Dream Trip to Egypt
When to Go – Egypt is a year-round destination, but the best time to visit really depends on where you're going and what you plan to do. Generally speaking, it's best to visit between October and April, as the temperatures tend to be cooler and the days drier.
With the above having been said, holidays in Egypt, including the very best Egypt holidays, cost quite a bit less during warmer months, from May to September. However, during June, July and August, the weather can be scorching.
Money Matters – Egypt's currency is the Egyptian Pound, and it's best to bring cash in the form of either Euros or US Dollars. Credit cards are accepted in most establishments, but it's still best to pay with cash when you can, to avoid additional fees. Additionally, it is best to carry some local currency with you for tips and etc.
Travelling to Egypt can be expensive, but with a bit of planning and research, you can save money on your trip. Be sure tocheck out reviews left by others who have traveled to Egypt and to research flights, accommodation, and activities in advance to get the best deals. Some of the best Egypt holidays can also be fantastic value for your money.
Cultural Customs – Egypt is a predominantly Islamic country and as such, it has its own set of customs that visitors should be aware of. It's important to remember that Egypt is a conservative country and visitors should dress and act appropriately. Additionally, it is important to be respectful of religious customs and traditions.
Safety – Egypt is generally a safe country to visit, however it's best to stay informed of local security and safety issues. Be sure to keep your passport and other important documents in a safe place and avoid walking alone at night. Also, always remain aware of your surrounding, and especially in very busy areas where pickpocket sometime operate.
Design Your Custom Egypt Tour
Explore Egypt your way by selecting only the attractions you want to visit
FREQUENTLY ASKED QUESTIONS
Why go to Egypt for a holiday?
Egypt is the perfect destination for a holiday. It has a diverse range of activities and attractions, from the ancient pyramids and monuments to the Red Sea's stunning beaches and coral reefs. Egypt also has a unique culture, delicious food, and friendly people.
Egypt is truly a treasure trove of adventure, with its monuments, beaches and coral reefs being the glittering jewels in its crown.
Is Egypt safe for holidays?
Egypt is generally very safe for holidaymakers, but there are certain areas that are best avoided due to the risk of crime and terrorism. Additionally, visitors should take the usual precautions to ensure their safety, like avoiding travelling alone at night, and keeping valuables out of sight.
Is Egypt good for family holidays?
Yes, absolutely! Egypt is a great destination for families, with plenty of activities and attractions to keep everyone entertained. From the iconic pyramids in Cairo to the bustling bazaars and markets, there's something for everyone. Additionally, many of the resorts in Egypt offer family-friendly amenities and activities, such as swimming pools and kids clubs.
What is the best way to explore Egypt?
Exploring Egypt is an adventure like no other! With its ancient cities, stunning scenery, and vibrant culture, there is so much to see and experience. The best way to explore Egypt is by way of guided tours or excursions. Guided tours will include an expert guide to show you the most interesting sites and attractions, as well as provide in-depth information about the history and culture of Egypt. The best Egypt holidays will always include professional guides.
There are many different types of tours and excursions to choose from, such as Egyptology tours, desert safaris, river cruises, and even camel treks. No matter which tour or tours you choose, you are sure to have a unique and unforgettable experience.
What is the best way to get around Egypt?
Exploring Egypt can be an exciting and rewarding experience, and the cheapest way to get around the country is by using public transportation. The public bus system in Egypt is very extensive, and there are buses that connect most major cities and towns. In addition, there are several train routes, allowing tourists to travel long distances by rail. If you are going to be traveling a long distance by train, consider using a sleeper train for the extra comfort.
Those who wish to travel more quickly can also book flights between Cairo and other major cities. If you plan to travel within a smaller area, such as within a city or town, then taking a taxi is a convenient option. The best Egypt holiday packages will usually include all necessary transport, including domestic flights.
What are the best Egyptian beaches to visit?
Egypt is home to some of the most beautiful beaches in the world. With its turquoise waters and white sand, Egypt's coastline has something for everyone. Whether you're looking for a place to relax, explore, or party, here are some of the best Egyptian beaches to visit:
Dahab

– Located on the famous Red Sea coast, Dahab is the perfect place for snorkelers and divers. With its crystal clear waters and spectacular coral reefs, Dahab is a must-visit for any beach-goer looking for a unique experience.

Hurghada

– This beach destination is a great place for a family holiday. With its beachfront hotels, restaurants, and bars, Hurghada is the perfect place to relax and enjoy your time in Egypt.

El Gouna

– With its stunning lagoons, luxury beachside villas, and pristine beaches, El Gouna is the perfect place for those looking for an upscale beach holiday.

Ras Sudr

– This stunning beach is located in the city of Suez. With its white sand, crystal clear waters, and amazing views, Ras Sudr is the ideal destination for those seeking a beach getaway.

Sharm El Sheikh

– Sharm El Sheikh is a popular resort town in Egypt, located along the Red Sea. The area is known for its stunning beaches and abundant coral reefs, making it a great spot for snorkeling and diving. The beaches offer crystal clear waters and white sand, perfect for sunbathing and swimming. You can also find plenty of outdoor activities, such as windsurfing and kayaking, in the area. There are plenty of hotels and resorts to choose from, offering a wide range of amenities and activities for visitors.

Marsa Alam

– Located deep south on the Red Sea coast, Marsa Alam is a great spot for snorkeling and diving, with its crystal clear waters and beautiful coral reefs. The area also has plenty of outdoor activities, such as kayaking, sailing, and windsurfing, making it a great spot for a family vacation.
What are some of the best Egyptian cultural experiences?
Egypt is a country with a rich cultural history, and there are countless ways to experience it. Here are some of the best Egyptian cultural experiences:
Explore the markets of Cairo: From the Khan El-Khalili bazaar to the local street markets, you can find a variety of goods, spices, jewelry, and much more. You'll experience the hustle and bustle of the city and get a glimpse into everyday life in Egypt.
Cruise down the Nile

: A Nile River cruise is a great way to experience the culture and history of Egypt. You'll get to explore the temples and monuments along the riverbanks and get a look at the lush, irrigated lands that have sustained the country for centuries.

Enjoy a traditional meal

: There are plenty of restaurants in Egypt offering traditional meals that you can sample. Enjoy a shawarma, falafel, or koshari and experience the local flavors of Egypt.

Attend a Tanoura show

: A Tanoura show is a traditional Egyptian folk dance. It features a dancer spinning and whirling around in a colorful skirt, often accompanied by music. The dance is a mesmerizing and captivating spectacle that is sure to captivate and impress any viewer.

Visit the Birqash camel market

: The Birqash Camel Market is located in Egypt and is a vibrant, bustling location to witness the trade of camels from all over the region. This is an incredible spectacle, as thousands of camels are driven and traded in this market.
These are just some of the best experiences you can have while in Egypt. Whether you're visiting the ancient monuments, exploring the markets, or enjoying a delicious meal, you'll be captivated by the culture and history of this amazing country.
Conclusion
Egypt is a country with a wealth of culture and history, both modern and ancient, providing an unforgettable experience for travelers of all ages. From the bustling markets of Cairo, to the majestic temples along the Nile, pristine beaches and the vibrant shows of Tanoura, there is something for everyone in Egypt.
With the best Egypt holidays, Egypt is like an ancient puzzle that is waiting to be solved, with its hidden mysteries and undiscovered secrets beckoning to be discovered.
Book your Trip of a Lifetime Today
If you are looking to discover all that Egypt has to offer, contact now and let us help you to plan your dream trip to the Land of the Pharaohs. Or better still, check out our fantastic range of Egypt Tour Packages and book one of our best Egypt holidays today.
Design Your Custom Egypt Tour
Explore Egypt your way by selecting only the attractions you want to visit