Is it Safe for Gay Couples to Travel to Egypt?
According to contemporary Egyptian law, homosexuality itself has not been criminalized, but gay couples can still be persecuted. Discretion is recommended for gay travellers in Egypt.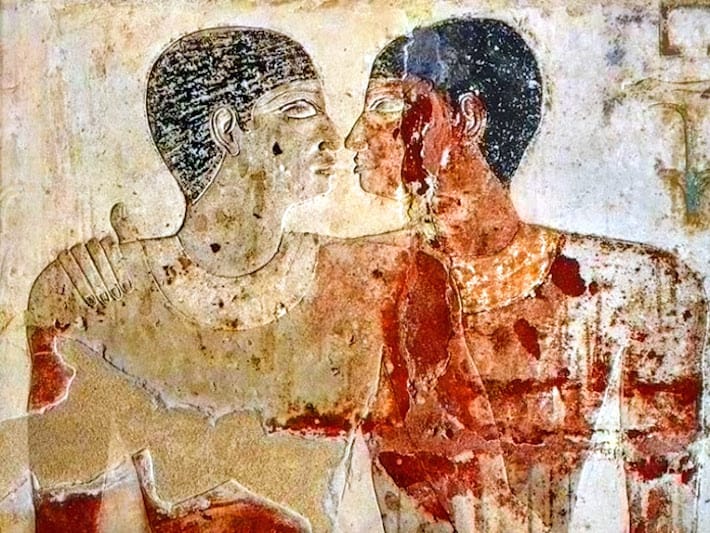 Is it Safe for Gay Couples to Travel to Egypt?
Egypt is a Muslim country, and as such, also quite a conservative country. It certainly isn't as conservative as other Muslim countries such as Saudi Arabia. However, it is still a conservative country, and especially when it comes to things like same sex relationships.
With its incredible ancient history and its abundant natural beauty, Egypt is an amazing country to visit, but visitors should respect Egyptian culture. So, is it safe for gay couples to travel to Egypt?
Let's take a look:
Public Displays of Affection
Public displays of affection among Egyptians are something you will almost never see. This is not only the case in Egypt, but also in many other countries that are not even Muslim countries.
Sure, when it comes to the younger generation, you may see boys and girls holding hands in public, but you are not likely to see anything more than that. If displays of affection in public among heterosexual couples are frowned upon, it is even more of a taboo among same sex couples.
Is it safe for gay couples to travel to Egypt? Yes, but it is best to save your affection for the privacy of your hotel room. While you most likely won't be arrested for gay behaviour in public or while visiting Egypt's many amazing tourist attractions, you will almost certainly attracted stares and unwanted attention.
Is it Safe to Travel to Egypt as a Gay Couple if you are Married?
Is it safe for gay couples to travel to Egypt if they are legally married in their own country? Egypt's laws are essentially based on the religious laws of the country's recognized religions, with the two main ones being Islam and Coptic Orthodox Christian. Since neither of these religions view same-sex relationships or same-sex marriage as being legitimate, neither does Egyptian law. Only marriage between a man and a woman is recognized in Egypt.
Will same-sex marriage prevent you from being allowed into Egypt? No, but if you are a same-sex couple, you should not show any signs of affection in public, and especially not in front of immigration officers when you land at the airport in Cairo.
Can Gay Couples Share a Hotel Room?
Yes, gay couples can share hotel rooms in Egypt, as well as cabins on Nile cruise boats. In some remote areas, there is a chance of being turned away, but most, if not all hotels in Egypt's major cities welcome gay travelers. Again, it is probably best if you don't show displays of affection outside of your room or cabin.
Leave your Rainbow Flag at Home
When you visit a foreign country, you need to abide by that country's laws, and you need to respect that country's culture. In Egypt, most people view same sex relationships as being wrong and immoral.
Carrying a rainbow flag in your luggage could lead to problems. Immigration officials could view it as a sign that you have the intention of promoting the LGBT community in Egypt. Even if you are not caught with it in your luggage, under no circumstances should you display it publicly.
It was not too long ago that more than 70 locals were detained for displaying a rainbow flag at a concert, although only two were later formally charged.
Is there a Gay Scene in Egypt?
There is some semblance of a gay scene in Cairo and perhaps some other major cities in Egypt. However, it is almost entirely underground, and tourists should not attempt to seek it out. While it is generally safe for gay couples to travel to Egypt, under no circumstances should they attempt to get involved in the local gay scene.
Police routinely monitor online LGBT chat rooms and often set up bogus dates in order to lure and apprehend so-called offenders.
Same-Sex Sexual Activity
As we have already mentioned, Egypt does not recognize same-sex marriage, but homosexuality is not officially illegal. However, the country has a number of laws relating to prostitution debauchery, and authorities often use these in order to arrest and sentence people in the LGBT community.
These anti-prostitution and debauchery laws that are used to detain gays typically carry sentences ranging from 6 months to three years in prison. It might not be life in prison, but even 6 months in an Egyptian prison is 6 months too long.
Considering the widespread negative attitude towards homosexuality and the LGBTQ+ community in general, is it safe to travel to Egypt as a gay couple? We think it is. However, gay couples should exercise a certain amount of discretion. As a gay person traveling in Egypt, it is probably not a good idea to flaunt your sexuality.
As is always the case, a little bit of common sense can go a long way in helping you to avoid unnecessary problems. As we have said, gay behaviour in public is simply going to attract unnecessary attention, and probably a lot of stares.
Generally speaking, in resort towns like Sharm El Sheikh, and on some Nile cruise boats, there is a more relaxed and/or more liberal attitude regarding same-sex couples. Nonetheless, we still recommend that gay people should keep their sexuality low-key while travelling anywhere in Egypt.
Book Your Dream Trip to Egypt Today
With more than half a million tours already sold, we know what it takes to make a trip to Egypt totally unforgettable. We have a spectacular range of private guided Egypt Tour Packages and Nile Cruise Holidays to choose from, and we can customize them to ensure you get exactly what you want. Contact us now to book your dream holiday in Egypt, or to start planning your once in a lifetime vacation today.
Design Your Custom Egypt Tour
Explore Egypt your way by selecting only the attractions you want to visit