With high quality Morocco Multi-Country Tours from Egypt Tours Plus, the world becomes your playground. Join us for an incredible journey through Morocco, one of Africa's most enthralling countries, and then come with us as we head off to discover and explore other breathtaking destinations, including Tunisia, Turkey, Jordan and Dubai.
Visit the High Atlas Mountains of Morocco; the sun-kissed beaches of Turkey; the ancient wonders of Tunisia; the architectural marvels of Dubai; a timeless rock-cut city in Jordan, and so much more. Choose from one of our existing tour packages, or tell us what you need and we will tailor a tour just for you; one which fits your own personal needs perfectly.
Morocco And Egypt Tours • Morocco And Spain Tours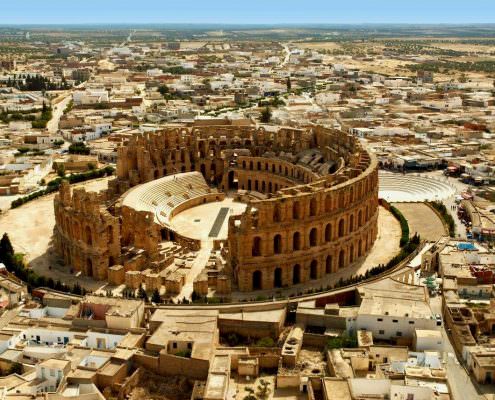 Pack your bags and join us for a once in a lifetime 13 Day Morocco And Tunisia Tour that will leave you with memories you will cherish forever.
https://www.egypttoursplus.com/wp-content/uploads/2017/06/Morocco-and-Tunisia-Tour-e1500615834914.jpg
475
710
Shane Paulsen
https://www.egypttoursplus.com/wp-content/uploads/2014/09/Egypt-Tours-Plus-Logo.png
Shane Paulsen
2017-06-22 09:09:35
2018-01-05 08:21:42
13 Day Morocco and Tunisia Tour [Group Tour]

When you have ten days to spend in this amazing part of the world, one of the best tours you can experience is a combination of seeing Morocco and Jordan.
https://www.egypttoursplus.com/wp-content/uploads/2016/01/Petra-at-night-Jordan.jpg
548
710
Lars Koudal
https://www.egypttoursplus.com/wp-content/uploads/2014/09/Egypt-Tours-Plus-Logo.png
Lars Koudal
2016-01-27 04:11:28
2018-01-08 17:54:14
10 Day Morocco And Jordan Tour

We have put together a Morocco and Dubai tour you won't soon forget with visits to Marrakech, Casablanca, Rabat, Meknes and Fes in Morocco and the beautiful Arabian Coast of Dubai with a Dhow cruise that is sure to please.
https://www.egypttoursplus.com/wp-content/uploads/2016/01/Burj-Khalifa-Dubai-UAE.jpg
503
710
Lars Koudal
https://www.egypttoursplus.com/wp-content/uploads/2014/09/Egypt-Tours-Plus-Logo.png
Lars Koudal
2016-01-27 03:42:26
2018-02-07 05:07:16
11 Day Morocco And Dubai Tour
Learn more about Morocco Multi-Country Tours here...
Morocco Multi-Country Tours Since 1955

Although the traditional definition of the Middle East doesn't include Morocco, it is often considered part of the Middle East by travelers and others. This makes it an ideal country to pair with other countries that are. Whether you choose Jordan, Egypt, Turkey, Tunisia, or Dubai in United Arab Emirates, you will enjoy a Middle Eastern experience you are not likely to forget.
Exploring the Middle East with EgyptToursPlus.com gives you the opportunity to see it on your terms. We know that not only is each country unique, but so are you. We are happy to consider your reasons for travel, personal interests and goals. In order to determine which area or areas you would prefer, consider the interesting facts about each. We also help you to understand the similarities and differences, so that your experience will be the best it can be.
Be A Bit Conservative
One of the things that is similar in all Middle Eastern countries is the need for conservative dress. It is important to show respect to a nation when you visit it, and that means being sensitive to their culture. While you won't need to dress in the same local clothing, it is imperative that you avoid clothing that is too revealing. Shorts, crop tops that show the midriff, sleeveless tops and low-riding jeans should all be left at home.
You should also be conservative in your public actions. Public displays of affection are frowned upon, as is greetings more personal than a handshake. It is not that anyone will mention your mistake, but you could experience a less friendly environment and this could reduce your enjoyment on your vacation.
Expect Friendliness
Speaking of friendliness, you should also know that in most Middle Eastern countries, it is completely normal to treat customers to coffee while they shop. In fact, you might insult them if you decline it. Shopping is far different than you are accustomed to, in that it is done in a more relaxed atmosphere where you take time to haggle over prices and get to know one another a bit. A cup of coffee is just one part of that unique shopping experience you will come to love. Middle Eastern shop owners love to converse, so when you share about yourself, often the price will become lower when they decide they like you.
As is the case with most international travel, if you observe how the locals dress, behave and address one another, and emulate them, you will get along splendidly and find the people to be very welcoming and friendly.
Experience New Cuisines
One of the best things about traveling outside of your own country's borders is experiencing new cuisines. Your experience will be enhanced if instead of adhering to your normal diet, you embrace the fine delicacies and differences. In fact, in some cases you won't even find many of your usual foods. If you expect to find bacon at your breakfast table, you will be sadly disappointed as pork is not consumed as it is forbidden. You also won't often find alcohol served.
Explore The Diversity
The Middle East has a mix of peoples just as other places in the world. Just as there are various races and religions in the United States, for example, so it is in the Middle East. You will see many different people, so don't assume everyone is an Arab or a Muslim. You are just as likely to meet Jews, Christians, and Kurds.
Enjoying one of our Morocco multi-country tours is the best way to explore the Middle East. You'll see all the historical places as well as the more modern face of the Middle East. We achieve the diversity that most travelers thrive on. However, we are happy to tailor a vacation to suit you, so if you just can't seem to choose and want to experience more than two of the locations, let us know. We will be happy to put together a custom vacation that will give you the Middle East experience you desire. Get started today by requesting details.
Customize Your Morocco Multi-Country Tour
Since 1955, we have been showing the world the attractions we are so very proud of in Morocco, Tunisia, Jordan, Egypt, Turkey and Dubai. Each of our Morocco multi-country tour packages gives you the opportunity to experience Morocco and then one of the other locations for anywhere from ten to fourteen days.
While we have put together these amazing itineraries that we are confident will suit the needs of most travelers, it is always our goal to make your vacation fit your specific dreams. That is why we are always willing to customize any of our Morocco multi-country tours. We'll tweak one of the packages listed above by adding a day, extending time in one location, adding on more places or anything you like.
We are also able to build your Morocco multi-country travel package from the ground up. Click here to get started!
Morocco Multi-Country Tours – To the Horizon and Beyond