10 Day SS MISR Nile Cruise Tour Package from Cairo to Luxor and Aswan
Arrive in Cairo for this breathtaking Nile cruise holiday and enjoy visiting the best ancient sites in and around this fascinating city, then board a flight to Luxor for an epic 10 day MISR ship cruise to Aswan. Explore the indescribable wonders to be found at Luxor; set sail on board a classic river steamer, and enjoy the Nile River Valley's timeless attractions the way they should be enjoyed.
Sail into beautiful Aswan for more unforgettable Egypt sightseeing, then board a flight back to Cairo for another night in city, knowing that you have experienced the best which Egypt has to offer.
Cruises Depart on Tuesdays, Wednesdays, Saturdays and Fridays
Luxury Nile Cruises
Didn't find the Luxury Nile Cruise you were looking for? See SS MISR Nile Cruise alternatives below or customize your trip here.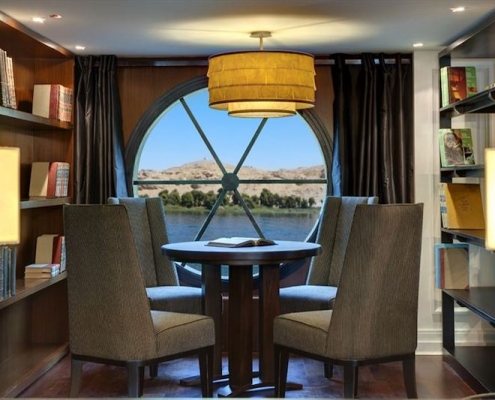 https://www.egypttoursplus.com/wp-content/uploads/2019/03/MS-Esplanade-Plaisir-Lounge.jpg
533
710
Amar Mahallati
https://www.egypttoursplus.com/wp-content/uploads/2019/06/egypt-tours-plus.png
Amar Mahallati
2019-12-23 06:07:48
2021-02-08 09:09:26
4 Day MS Esplanade Nile Cruise from Aswan to Luxor
https://www.egypttoursplus.com/wp-content/uploads/2016/11/Oberoi-Zahra-Cruise-Sundeck-2.png
466
710
Amar Mahallati
https://www.egypttoursplus.com/wp-content/uploads/2019/06/egypt-tours-plus.png
Amar Mahallati
2019-12-19 09:07:40
2021-02-08 09:09:37
4 Day Oberoi Zahra Nile Cruise from Aswan to Luxor
https://www.egypttoursplus.com/wp-content/uploads/2016/11/The-Oberoi-Philae-Luxury-Nile-Cruiser.png
396
710
Amar Mahallati
https://www.egypttoursplus.com/wp-content/uploads/2019/06/egypt-tours-plus.png
Amar Mahallati
2019-11-27 11:19:06
2021-02-08 09:17:18
5 Day Oberoi Philae Nile Cruise from Luxor to Aswan
https://www.egypttoursplus.com/wp-content/uploads/2016/11/Oberoi-Philae-Nile-Cruise-Pool-2.png
396
710
Amar Mahallati
https://www.egypttoursplus.com/wp-content/uploads/2019/06/egypt-tours-plus.png
Amar Mahallati
2019-11-20 16:27:59
2021-02-08 09:10:32
5 Day Oberoi Philae Nile Cruise From Aswan to Luxor
https://www.egypttoursplus.com/wp-content/uploads/2016/11/The-Oberoi-Zahra-2.png
439
710
Amar Mahallati
https://www.egypttoursplus.com/wp-content/uploads/2019/06/egypt-tours-plus.png
Amar Mahallati
2019-11-16 19:30:27
2021-02-08 09:18:02
5 Day Oberoi Zahra Nile Cruise from Luxor to Aswan
https://www.egypttoursplus.com/wp-content/uploads/2017/06/SS-Misr.jpg
464
710
Amar Mahallati
https://www.egypttoursplus.com/wp-content/uploads/2019/06/egypt-tours-plus.png
Amar Mahallati
2019-07-01 09:00:32
2020-11-22 19:25:05
10 Day SS MISR Nile Cruise Tour Package from Cairo to Luxor & Aswan