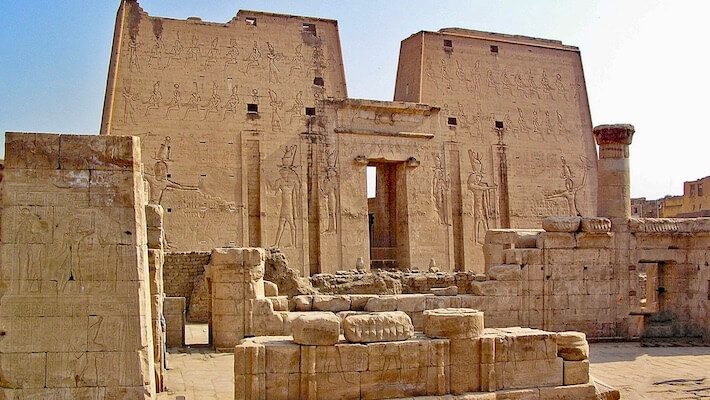 Bring your dreams to life with a truly flawless 14 Day Egypt Itinerary that includes professional Egyptologist-guided tours; a magical 5-Star Nile River cruise; a relaxing break at Sharm El Sheikh on the Red Sea coast, and even more wonderful sightseeing in Jordan.
Visit the Giza Pyramids; the Saqqara necropolis; the Egyptian Museum and more while in Cairo, then board your cruise from Aswan to Luxor with daily sightseeing excursions. Relax and unwind at Sharm, then fly to Jordan and visit Madaba; Mount Nebo; the Dead Sea, and the Lost City of Petra before heading back home with memories you will cherish forever.
Egypt and Jordan Tour Packages
Didn't find the Egypt and Jordan tour you were looking for? See 14 Day Egypt Itinerary alternatives below or customize your tour here.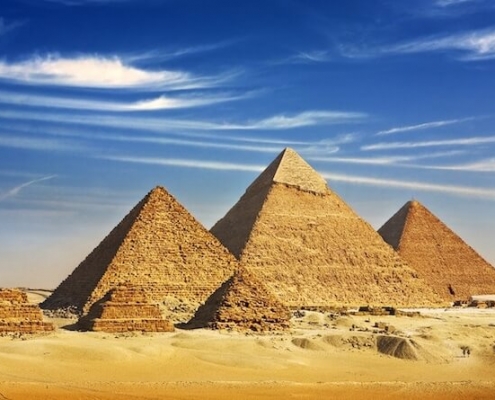 https://www.egypttoursplus.com/wp-content/uploads/2019/05/middle-east-tour.jpg
445
710
Amar Mahallati
https://www.egypttoursplus.com/wp-content/uploads/2019/06/egypt-tours-plus.png
Amar Mahallati
2019-05-05 06:15:30
2021-03-31 05:39:00
23 Day Middle East Tour: Morocco, Egypt, Jordan, Dubai, Abu Dhabi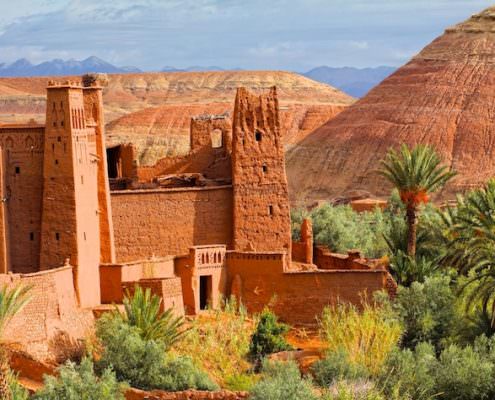 https://www.egypttoursplus.com/wp-content/uploads/2017/05/Morocco-Egypt-and-Jordan-Tour-2.jpg
474
710
Amar Mahallati
https://www.egypttoursplus.com/wp-content/uploads/2019/06/egypt-tours-plus.png
Amar Mahallati
2017-09-14 15:49:11
2020-10-12 10:16:59
19 Day Highlights of Morocco, Egypt and Jordan Tour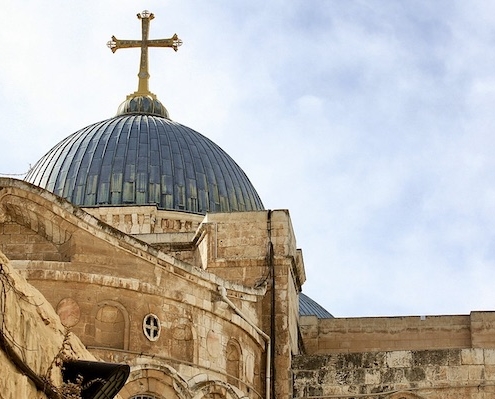 https://www.egypttoursplus.com/wp-content/uploads/2020/01/egypt-jordan-israel-itinerary.jpeg
399
710
Amar Mahallati
https://www.egypttoursplus.com/wp-content/uploads/2019/06/egypt-tours-plus.png
Amar Mahallati
2017-09-14 15:44:28
2021-03-31 07:49:51
15 Day Egypt, Jordan, Israel Itinerary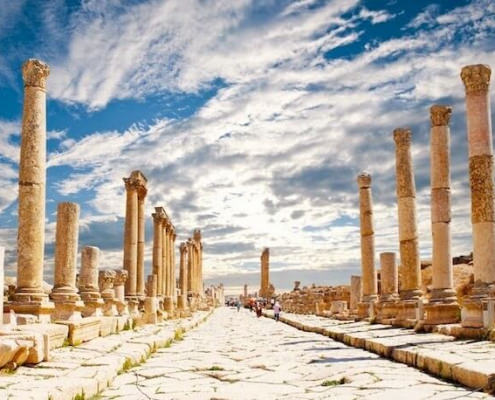 https://www.egypttoursplus.com/wp-content/uploads/2017/09/Egypt-and-Jordan-Trips.jpg
458
710
Amar Mahallati
https://www.egypttoursplus.com/wp-content/uploads/2019/06/egypt-tours-plus.png
Amar Mahallati
2017-09-12 17:49:59
2021-04-01 08:05:47
15 Day Egypt and Jordan Trip – Cairo, Nile Cruise, Dahab…
https://www.egypttoursplus.com/wp-content/uploads/2019/12/14-day-egypt-itinerary.jpeg
400
710
Amar Mahallati
https://www.egypttoursplus.com/wp-content/uploads/2019/06/egypt-tours-plus.png
Amar Mahallati
2020-02-09 05:15:51
2020-02-19 11:29:46
14 Day Egypt Itinerary: Cairo, Nile Cruise, Sharm and Jordan