The Citadel Of Kasr Ibrim was once a formidable city high above the Nile River, but today it appears as an Island due to the construction of the Aswan High Dam.
Kasr Ibrim was established during the Late Period of Ancient Egypt, but historical records show that the city only reached its prime during the Middle Ages when the area was home to the Eparch of Nobatia. It is the only ancient archeological site in the lower Nubian region that survived the flooding of Lake Nasser after completion of the Aswan High Dam.
A Brief History Of The Citadel Of Kasr Ibrim
The Citadel Of Kasr Ibrim was at no time in history as imposing as some of the other citadels found in Egypt, but it has provided historians with some incredible information, and in fact, it was here where archeologists uncovered the world's largest collection of Old Nubian documents.
One of the things which really grabbed the attention of archeologists is the fact that the citadel is home to a range of different architectural styles, including Roman structures; Pharaonic building and even a number of Coptic sites. To this day, the site is still being investigated by archeologists.
Visiting The Island Citadel
Under no circumstance are visitors allowed onto the Island, apart from archeologists. Fortunately for visitors, you can still get up close for some excellent photo taking opportunities if your tour itinerary includes a Lake Nasser cruise, which coincidentally is considered by many to be one of the best ways to explore many of Egypt's infamous ancient attractions located between Aswan and Luxor.
It's also worth noting that when construction on the Aswan High Dam commenced, nobody knew for sure if the Citadel Of Kasr Ibrim would survive the rising waters of Lake Nasser. To safeguard many of the artifacts and antiquities found at the site, they were all moved elsewhere. Some are on display at nearby sites, while others are now kept in various museums, so even if visitor were allowed onto the Island, there wouldn't really be all that much to see that can't be seen from the deck of a cruise ship.
Nile cruise holidays are phenomenally popular, and many tourists who book a Nile River cruise also book a Lake Nasser cruise. Both are unique, and both are very affordable these days. Whether you choose a luxury cruise or whether you opt for a budget cruise, it's a great way to take in the many ancient attractions that await you in this magical Land of the Pharaohs.
While some Egypt tour packages do include a visit to the Citadel Of Kasr Ibrim, it is always best to confirm this by studying the itinerary of your chosen package, or by discussing this with a consultant when you make your reservation.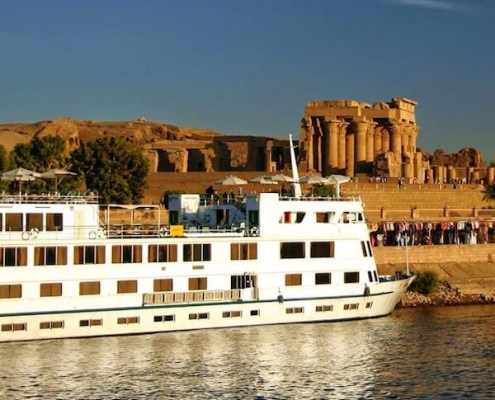 https://www.egypttoursplus.com/wp-content/uploads/2017/04/Luxury-Nile-Cruises-and-Stay.jpg
485
710
Amar Mahallati
https://www.egypttoursplus.com/wp-content/uploads/2019/06/egypt-tours-plus.png
Amar Mahallati
2018-08-16 21:30:31
2020-07-04 11:28:55
15 Day Luxury Nile Cruise and Stay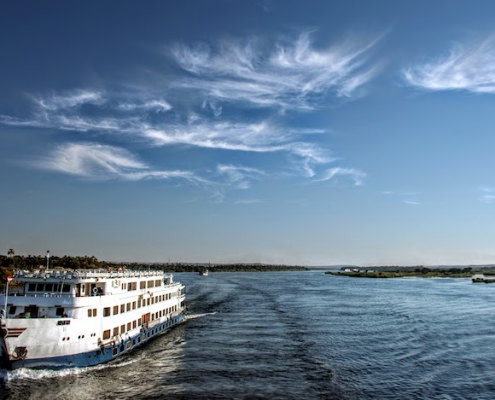 https://www.egypttoursplus.com/wp-content/uploads/2018/08/Egypt-Nile-Cruise-Holiday.jpg
469
710
Amar Mahallati
https://www.egypttoursplus.com/wp-content/uploads/2019/06/egypt-tours-plus.png
Amar Mahallati
2018-08-15 07:39:39
2020-07-02 11:06:21
12 Day Nile Cruise Holiday and Sharm El Sheikh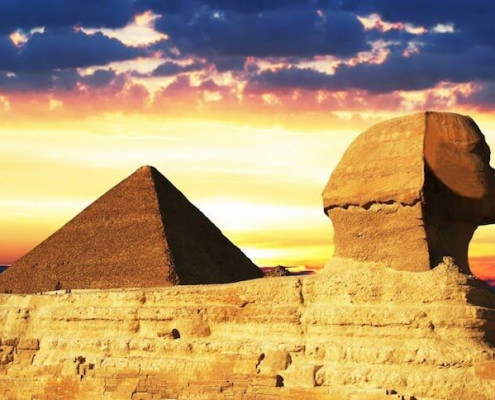 https://www.egypttoursplus.com/wp-content/uploads/2015/04/Luxury-Nile-Cruise-and-Cairo-Tour.jpg
484
710
Amar Mahallati
https://www.egypttoursplus.com/wp-content/uploads/2019/06/egypt-tours-plus.png
Amar Mahallati
2015-04-13 19:07:03
2020-07-02 06:51:21
10 Day Luxury Nile Cruise and Cairo Tours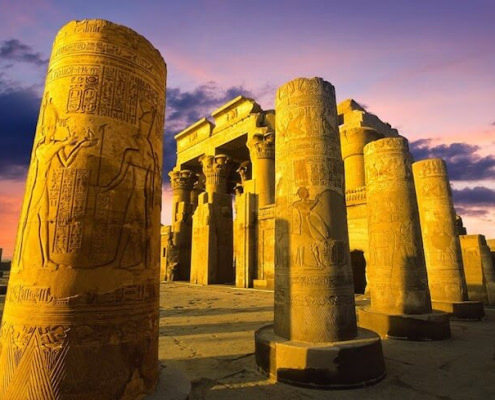 https://www.egypttoursplus.com/wp-content/uploads/2018/08/Nile-Cruise-and-Cairo-Tours.jpg
489
710
Amar Mahallati
https://www.egypttoursplus.com/wp-content/uploads/2019/06/egypt-tours-plus.png
Amar Mahallati
2015-04-12 10:25:33
2020-07-02 11:00:31
10 Day Round Trip Nile Cruise and Cairo Package
https://www.egypttoursplus.com/wp-content/uploads/2014/03/Citadel-of-Qasr-Ibrim-Lake-Nasser-Photo-by-Dennis-Jarvis.jpg
486
710
Amar Mahallati
https://www.egypttoursplus.com/wp-content/uploads/2019/06/egypt-tours-plus.png
Amar Mahallati
2014-03-17 05:43:05
2018-05-23 20:48:20
Citadel Of Kasr Ibrim – The Only Survivor In Lower Nubia