Welcome to our Egypt tours from Jerusalem page where we try to answer some of the most frequently asked questions about Egypt tours from Israel. Egypt is such a wonderful place to visit because a vacation in Egypt can be whatever you want it to be. The country has fantastic weather, beautiful beaches, and of course, lots of magnificent ancient attractions which have captivated the imagination of the world. If you are considering visiting Egypt, do it, you won't regret it.
Top 6 Egypt Tours from Jerusalem
FREQUENTLY ASKED QUESTIONS
What to See In Egypt?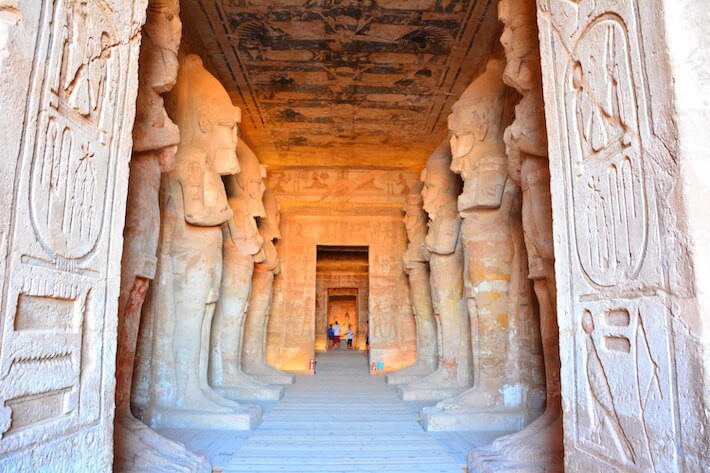 With so many Egypt tourist attractions to choose from, where does one even begin? The truth is that most visitors only get to see a small fraction of the country's attractions. After all, there is only so much you can see when you are only going to be in the country for a week or two. If you are serious about wanting to see the best attractions during your stay, we would highly recommend booking a good quality tour package, and preferably one which includes a Nile River cruise.
This should allow you to see the top attractions in Cairo, such as the Giza Pyramids, the Sphinx, the Egyptian Museum and Khan el Khalili Bazaar. Your cruise, on the other hand, will allow you to see several more top attractions, including places like Hatshepsut Temple, Valley of the Kings, Karnak, Edfu Temple and more.
Top 5 Attractions to See in Egypt
What to Pack for Egypt?
If you are looking for tips or some advice about what to pack for Egypt, our recommendation would be that you should try to avoid packing in things which you most likely won't need or use. What you choose to take with you is very much a personal matter, but there are a few things which we feel are essential. These would include things like a pair of sunglasses, some sunscreen lotion, a wide-brimmed hat, and some light loose-fitting clothes.
We would also recommend taking a comforable pair of shoes which are suitable for walking. Usually we will also recommend taking at least one outfit of formal clothing. Female travelers should also consider packing in a shawl or head scarf if they are likely to be visiting and mosques during their stay.
Distance and Flight Time from Jerusalem to Egypt
The closest airport to Jerusalem is Ben Gurion Airport in Tel Aviv which is approximately 40 kilometers away. The shortest flight distance from Tel Aviv Ben Gurion Airport to Cairo International Airport in Egypt is approximately 245 miles, with an estimated flight time of approximately one hour. These figures are based on direct flights from Tel Aviv to Cairo.
How to Obtain a Tourist Visa for Egypt?
Israeli citizens and/or those traveling  an Israeli passport need to apply for an Egypt tourist visa at their nearest Egyptian embassy or consulate before traveling to Egypt. You can apply for your visa in person or you can use a visa agent. Israeli citizens can however visit Egypt's Sinai Peninsula without a visa for a period of up to 14 days. This is only applicable if you enter Egypt via the Taba border crossing.
Is It Safe To Visit Egypt?
Egypt is just as safe, if not safer than many other popular tourist destinations. Nonetheless, visitors should stay alert and aware of their surroundings in very busy touristy areas. We also recommend that female travelers and those traveling alone should avoid being out on foot late at night in very quiet and/or poorly lit areas.
Anyone who has concerns about the current situation in Egypt can check the latest Egypt Travel Advisory issued by the Israeli government prior to booking any Egypt tours from Jerusalem. The same advice would also apply if you were to book one of our Egypt and Jordan tours from Israel.
Tailor Made Egypt Tour Packages from Jerusalem
Explore Egypt your way by selecting only your favorite attractions. Click here to design your custom tour from Jerusalem.