Can You Create an Entirely Customized Egypt Travel Itinerary?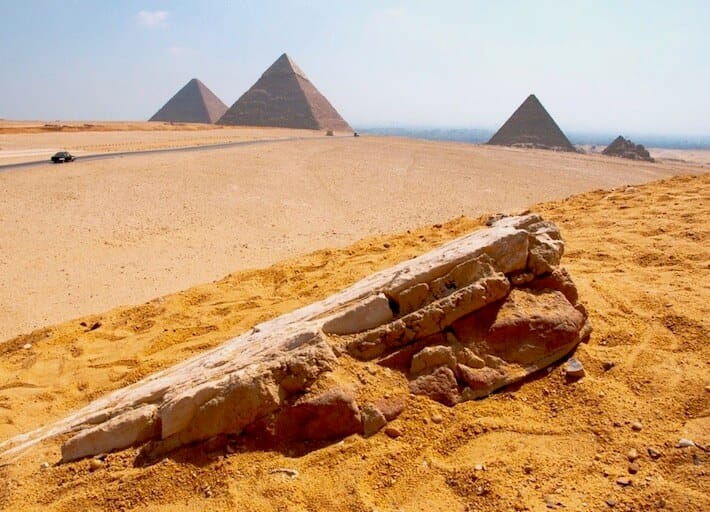 If you are thinking of a visit to Egypt this year or in the future, you are probably also eager for any useful Egypt travel tips, as well. Besides our fantastic range of Egypt tour packages and bespoke Nile cruise packages, we also have plenty of information and tips to offer, and one of the first is this…
Have you considered a custom Egypt travel itinerary?
The reason that this rates as one of the most useful Egypt travel tips is quite simple. It is a way to ensure you see all the sites, attractions and wonders that fill Egypt from top to bottom and side to side.
Consider that many travellers think of Egypt as home to the Nile and the many buildings, temples and sites that remain from the Ancient Egyptian world. These breathtaking Egypt sites might easily allow you to spend years paying visits and taking trips. However, very few travelers have the time to make so many visits and it could be much more effective to create a custom Egypt travel itinerary.
Of course, Egypt is more than just the pyramids and sites relating to the pharaonic era. There is the natural beauty to be found in the Western Desert with the White Desert, Black Desert, Crystal Mountain and the many oases among other sites. There is the Alexandria area along the northern coast, offering many different experiences. There is the Red Sea area along the eastern coast, with world-class scuba diving, and there is the southern border where Lake Nasser, the Aswan High Dam and Abu Simbel are found.
So, if you want to consider one of the smartest Egypt travel tips, it would be to consider if a custom Egypt travel itinerary would be best.
Make sure you include the best of Egypt in your Egypt travel itinerary!
Giza Pyramids
Abu Simbel Temples
Nile River Cruises
Meticulously planned and structured Egypt tours?
Yet, another of the top Egypt travel tips apart from a custom Egypt travel itinerary is to work with an Egypt tour operator that has already put a great deal of thought into the journeys that they make available. For example, do they make classic Egypt tours itineraries available as well as luxury Egypt tours, budget trips, and other options?
Do they look at Egypt by its regions? For instance, do they have tours specifically for areas like the Sahara Desert, the Nile River, the Red Sea and Lake Nasser? And what about the major cities? After all, you could enjoy an entire visit to Egypt spent without leaving the Cairo area. The same can be said of Aswan, Alexandria or Luxor.
So, the key Egypt travel tips to consider as you begin to make your plans are:
Figure out your own itinerary; and then
Consider if there are reliable tour providers who offer pre-arranged Egypt tours packages that meet your needs
You will find many tour operators, but not all will have a wide array of tour options, and some may be third-party providers rather than the tour operators themselves. This matters because your Egypt travel itinerary is not the only issue to consider. There is also the quality of the experience.
Design Your Custom Egypt Tour
Explore Egypt your way by selecting only the attractions you want to visit
How to Choose a Reliable Egypt Tour Operator?
With everything being so easily found on the Internet, it can be difficult to know how to choose a provider of any product or service. That is why you also want to ask a few questions of your tour provider, and here are our Egypt travel tips for that specific issue:
Ask about the number of years a firm has been in operation? You may be able to find a new company that offers good services, but there is little that can compare with a tour company that has been long established and specializes in Egypt travel. For example, when people book Egypt guided tours through us, they are booking their dream holiday with a highly experienced Egypt tour operator that has been established for decades already. This in itself gives people peace of mind.
Ask about customer service. Do they make themselves available to you around the clock? Can they help with travel arrangements beyond just booking a tour? Do they speak many languages and offer guides who speak your native language, too?
Do they let you customize your trip, and blend one or more of their packages if that is what it takes to get the experience you desire? For instance, you may want to sail up the Nile aboard a luxury Nile cruise ship and then spend a few days on Lake Nasser as well. A reputable firm should be able to offer all of this and more.
What services will your preferred Egypt travel itinerary include? Is it just arranging the bookings or do you get "full-service" from the time you land at the airport to the moment you depart? There is a huge difference, and it really pays to find a firm that give you the non-stop support that you need for a safe and enjoyable adventure.
Are they clear about what is included? For example, many sites offering Egypt travel tips neglect to discuss such key issues as land transportation, bottled water, access to phone services, meals included each day, admissions to sightseeing tours or other sites, and more.
Generally, tours will not include airfare or the fees associated with entry visas. However, the best Nile River cruises and Egypt tour packages include almost everything else. Gratuities (tips) are generally not rolled into a tour and personal expenses or private tours booked outside of an itinerary are also not included. Take the time to find out just what your tour and itinerary will include and cover.
Egypt Tours Plus – Bespoke Private Guided Tours
When you are ready to make a firm decision about your itinerary for a trip to Egypt and beyond, you will want to use these tips to narrow down the options. You might also want to simplify your entire process by turning to a tour provider like us at Egypt Tours Plus.
Top-rated on Tripadvisor, we have the level of experience, success and dedication needed to offer premium travel options. We emphasize quality and ensure travellers can enjoy a nice assortment of pre-planned tours that are customizable as well as fully customizable or tailor-made journeys, too. With multi-lingual and local staff offering expertise in the different regions, we ensure every traveller has the kind of attentive services, expert guides, comfortable travel and itinerary they desire.
As our motto explains, we want you to explore the best of Egypt your way.  We don't just sell tours. We make travel dreams come true!
Design Your Custom Egypt Tour
Explore Egypt your way by selecting only the attractions you want to visit
Customizable Egypt Tours
Explore the best of Egypt your way! Find and book your dream trip today.