5 Day Aswan to Abu Simbel Movenpick Prince Abbas Lake Cruise
Enjoy a journey through time; a journey through ancient Nubia, and do it while living in the lap of luxury. When you book a 5-Day Aswan to Abu Simbel Lake Nasser cruise on board the prestigious 5-Star Movenpick Prince Abbas, you are booking a cruise on one of Egypt's finest cruise ships. Enjoy all the perks and amenities that you would enjoy in any luxury hotel; enjoy world-class cuisine and a level of hospitality that is second to none.
Explore the treasures of Nubia the way they should be explored, from the ancient temples on the shores of Lake Nasser near Aswan, to the magnificent rock temples of Abu Simbel that were built by Pharaoh Ramesses II. Discover the wonders that wait at Amada, and also at Wadi El Sebou, and leave at the end of your journey with memories you will cherish forever.
Movenpick Prince Abbas Nile Cruises depart from Aswan every Monday.
Nile River Cruises
Didn't find the Lake Nasser Cruise you were looking for? See Movenpick Prince Abbas Lake Nasser Cruise alternatives below or customize your trip here.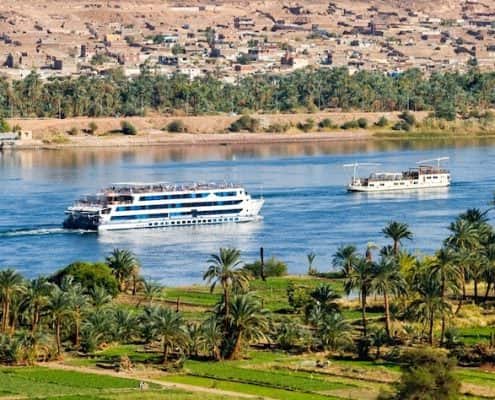 https://www.egypttoursplus.com/wp-content/uploads/2017/07/Nile-Cruises-from-Cairo-to-Luxor-and-Aswan.jpg
474
710
Amar Mahallati
https://www.egypttoursplus.com/wp-content/uploads/2019/06/egypt-tours-plus.png
Amar Mahallati
2017-07-01 03:21:02
2019-09-26 13:36:31
Nile Cruises from Cairo to Luxor and Aswan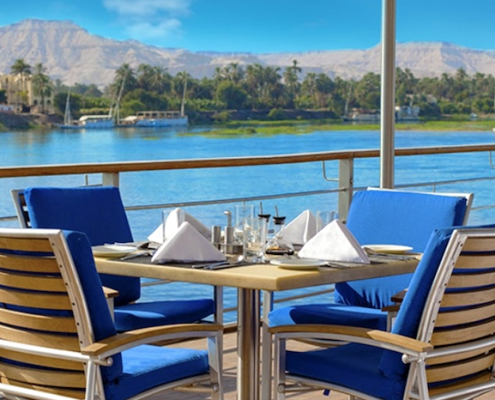 https://www.egypttoursplus.com/wp-content/uploads/2016/12/Nile-Cruises-from-Luxor-to-Aswan.png
466
710
Amar Mahallati
https://www.egypttoursplus.com/wp-content/uploads/2019/06/egypt-tours-plus.png
Amar Mahallati
2017-03-26 11:43:57
2019-09-26 13:44:53
Nile Cruises from Luxor to Aswan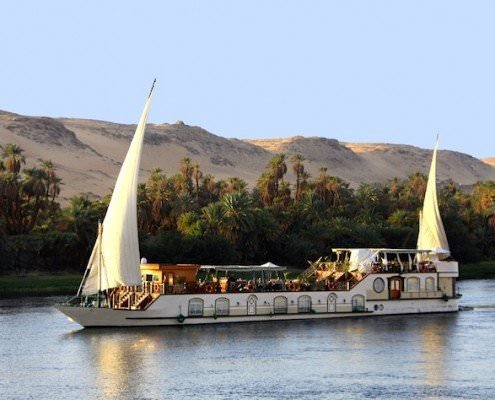 https://www.egypttoursplus.com/wp-content/uploads/2014/06/Dahabiya-Nile-Cruises.jpg
474
710
Amar Mahallati
https://www.egypttoursplus.com/wp-content/uploads/2019/06/egypt-tours-plus.png
Amar Mahallati
2017-03-23 06:55:22
2020-03-23 18:37:13
Dahabiya Nile Cruises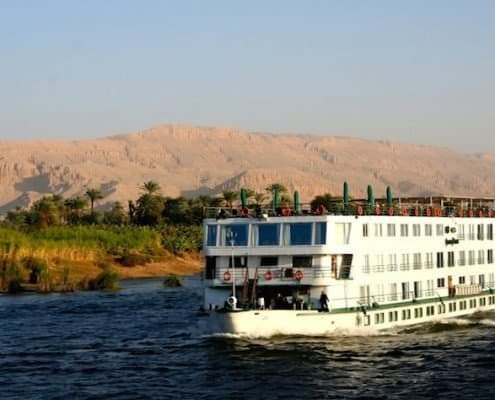 https://www.egypttoursplus.com/wp-content/uploads/2014/06/Luxury-Nile-Cruises.jpg
474
710
Amar Mahallati
https://www.egypttoursplus.com/wp-content/uploads/2019/06/egypt-tours-plus.png
Amar Mahallati
2016-12-04 11:51:07
2019-09-26 13:37:08
Luxury Nile Cruises
https://www.egypttoursplus.com/wp-content/uploads/2016/12/Movenpick-Prince-Abbas.jpg
453
710
Amar Mahallati
https://www.egypttoursplus.com/wp-content/uploads/2019/06/egypt-tours-plus.png
Amar Mahallati
2016-12-13 06:29:00
2020-02-28 07:32:45
5 Day Aswan to Abu Simbel Movenpick Prince Abbas Lake Cruise