Board the MS Steigenberg Omar El Khayam Lake Nasser cruise operating between Aswan and Abu Simbel, and explore the many ancient attractions located on the shores of Lake Nasser. From an ancient rock-cut tomb that once belonged to the viceroy of Nubia, to the towering rock temples of Abu Simbel, our 5-Day Aswan to Abu Simbel lake cruise on board the 5-Star MS Steigenberger Omar El Khayam cruise ship is an experience you will cherish forever.
Enjoy non-stop sightseeing from beginning to end, and do it in a way you have never imagined. Wake up to superb onboard breakfasts; enjoy delicious midday meals, and finish your days with mouthwatering dinners on the tranquil waters of Lake Nasser. Whatever your taste and whatever your budget, our Nile cruises can make your travel dreams come true.
MS Steigenberger Omar El Khayam departs from Aswan every Monday.
Nile River Cruises
Didn't find the Lake Nasser Cruise you were looking for? See other amazing 5-day Nile cruises here or find MS Steigenberger Omar El Khayam Cruise alternative below.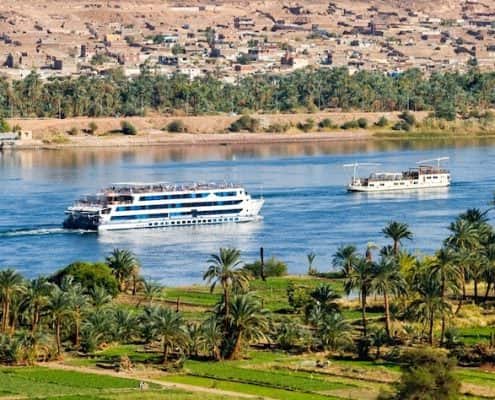 https://www.egypttoursplus.com/wp-content/uploads/2017/07/Nile-Cruises-from-Cairo-to-Luxor-and-Aswan.jpg
474
710
Amar Mahallati
https://www.egypttoursplus.com/wp-content/uploads/2019/06/egypt-tours-plus.png
Amar Mahallati
2017-07-01 03:21:02
2020-04-28 08:53:08
Long Nile Cruises from Cairo to Luxor and Aswan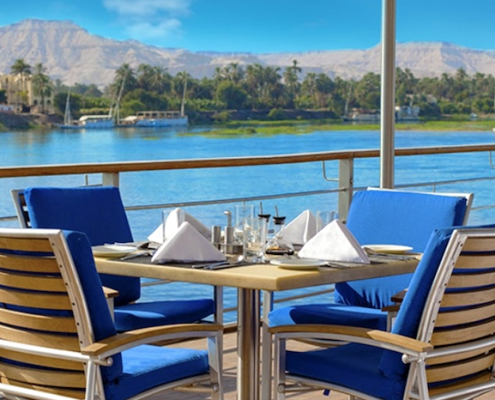 https://www.egypttoursplus.com/wp-content/uploads/2016/12/Nile-Cruises-from-Luxor-to-Aswan.png
466
710
Amar Mahallati
https://www.egypttoursplus.com/wp-content/uploads/2019/06/egypt-tours-plus.png
Amar Mahallati
2017-03-26 11:43:57
2020-11-22 07:17:08
Nile Cruises from Luxor to Aswan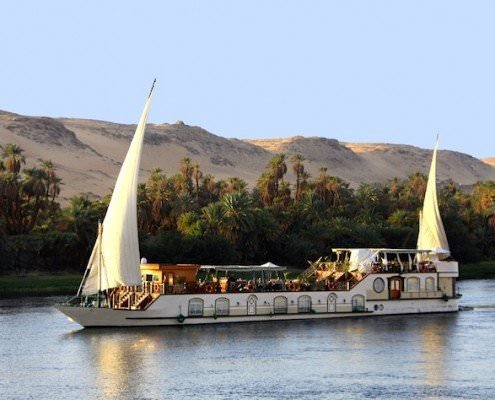 https://www.egypttoursplus.com/wp-content/uploads/2014/06/Dahabiya-Nile-Cruises.jpg
474
710
Amar Mahallati
https://www.egypttoursplus.com/wp-content/uploads/2019/06/egypt-tours-plus.png
Amar Mahallati
2017-03-23 06:55:22
2020-04-17 10:12:30
Dahabiya Nile Cruises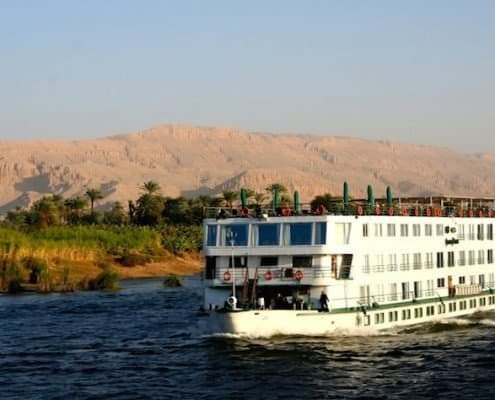 https://www.egypttoursplus.com/wp-content/uploads/2014/06/Luxury-Nile-Cruises.jpg
474
710
Amar Mahallati
https://www.egypttoursplus.com/wp-content/uploads/2019/06/egypt-tours-plus.png
Amar Mahallati
2016-12-04 11:51:07
2020-04-17 10:32:41
Luxury Nile Cruises
https://www.egypttoursplus.com/wp-content/uploads/2016/12/steigenberger-omar-el-khayam.jpeg
399
710
Amar Mahallati
https://www.egypttoursplus.com/wp-content/uploads/2019/06/egypt-tours-plus.png
Amar Mahallati
2016-12-14 04:37:08
2021-02-08 09:05:13
5 Day MS Steigenberger Omar El Khayam Cruise