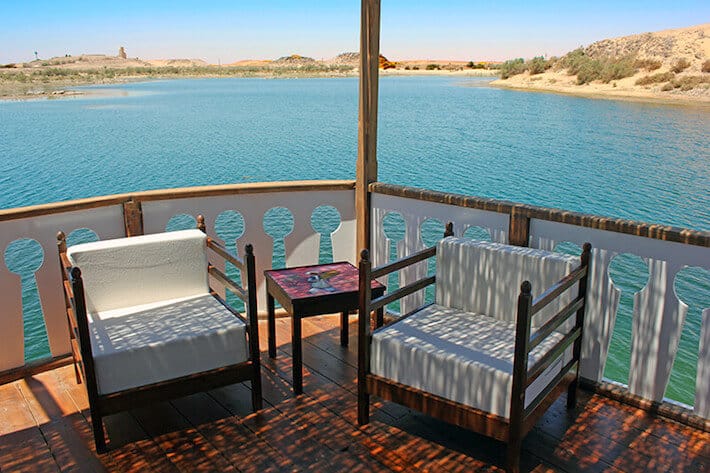 Come and explore ancient Nubia with our deluxe 4-day Sai Lake Nasser Cruise from Abu Simbel to Aswan. The Sai Dahabiya is a beautiful handcrafted wooden boat which can only accommodate a very limited number of people. This makes it the ideal solution for anyone who wants to explore the fascinating ancient monuments of Nubia while at the same time avoiding the crowds which are commonplace on the larger cruise ships.
Our Sai Lake Nasser cruise is also an ideal choice for birdwatchers, particularly early in the morning and shortly before the sun sets. Enjoy 4 days of absolute bliss and tranquility as you sail from one fascinating ancient monument to the next.
NOTE: Cruises Depart from Abu Simbel every Friday
Nile River Cruises
Didn't find the Dahabiya Nile Cruise you were looking for? See Sai Dahabiya Cruise alternatives below or customize your trip here.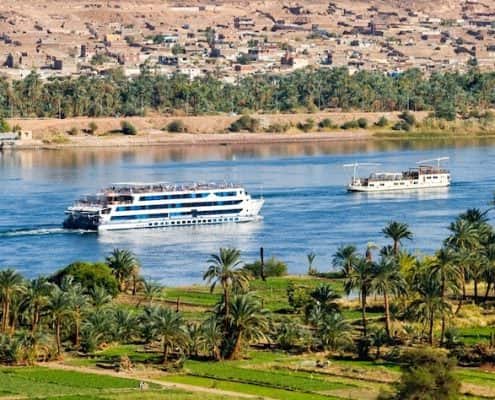 https://www.egypttoursplus.com/wp-content/uploads/2017/07/Nile-Cruises-from-Cairo-to-Luxor-and-Aswan.jpg
474
710
Amar Mahallati
https://www.egypttoursplus.com/wp-content/uploads/2019/06/egypt-tours-plus.png
Amar Mahallati
2017-07-01 03:21:02
2019-09-26 13:36:31
Nile Cruises from Cairo to Luxor and Aswan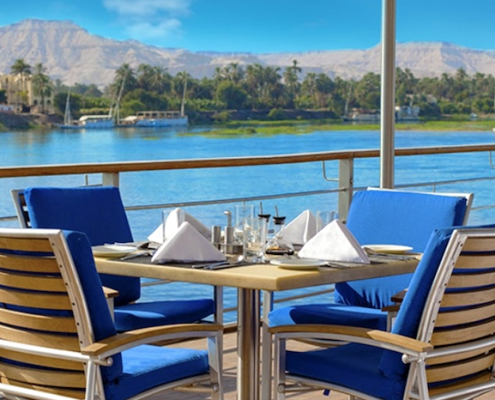 https://www.egypttoursplus.com/wp-content/uploads/2016/12/Nile-Cruises-from-Luxor-to-Aswan.png
466
710
Amar Mahallati
https://www.egypttoursplus.com/wp-content/uploads/2019/06/egypt-tours-plus.png
Amar Mahallati
2017-03-26 11:43:57
2019-09-26 13:44:53
Nile Cruises from Luxor to Aswan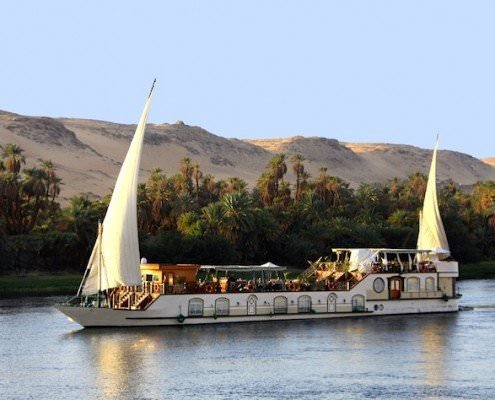 https://www.egypttoursplus.com/wp-content/uploads/2014/06/Dahabiya-Nile-Cruises.jpg
474
710
Amar Mahallati
https://www.egypttoursplus.com/wp-content/uploads/2019/06/egypt-tours-plus.png
Amar Mahallati
2017-03-23 06:55:22
2020-03-23 18:37:13
Dahabiya Nile Cruises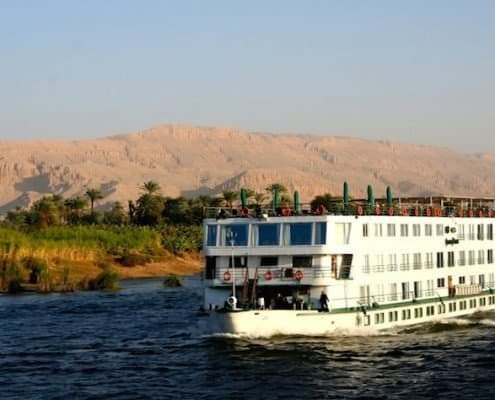 https://www.egypttoursplus.com/wp-content/uploads/2014/06/Luxury-Nile-Cruises.jpg
474
710
Amar Mahallati
https://www.egypttoursplus.com/wp-content/uploads/2019/06/egypt-tours-plus.png
Amar Mahallati
2016-12-04 11:51:07
2019-09-26 13:37:08
Luxury Nile Cruises
https://www.egypttoursplus.com/wp-content/uploads/2018/12/sai-dahabiya-lake-cruise-deck-2.jpg
473
710
Amar Mahallati
https://www.egypttoursplus.com/wp-content/uploads/2019/06/egypt-tours-plus.png
Amar Mahallati
2016-12-27 05:41:50
2020-04-01 14:27:12
4 Day Sai Lake Nasser Cruise From Abu Simbel to Aswan