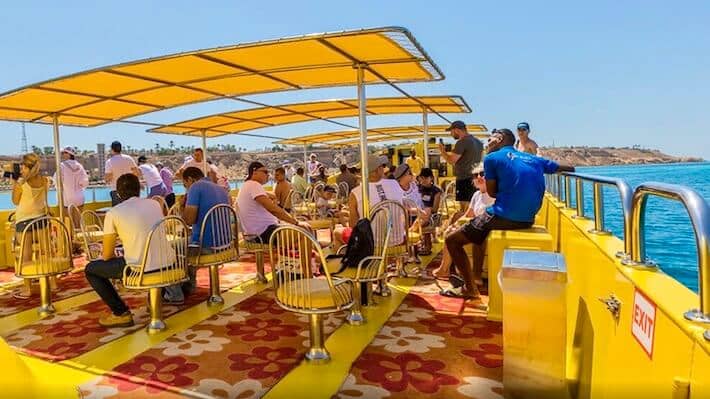 Our ultra-affordable Sharm El Sheikh Submarine Tour makes it possible for people of all ages to admire a spectacular underwater paradise while staying comfortable and dry. With a crystal clear glass viewing area, our Sharm El Sheikh Submarine Tour allows anyone to be an underwater photographer. With hundreds of different corals, and thousands of different fish species all around you, this is a tour you will never forget.
Book your Sharm El Sheikh Submarine Tour today and discover why Egypt's Red Sea coast is one of the world's top SCUBA diving regions. Now you too can immerse yourself in this beautiful world without even getting your feet wet.
Notes: Tours Run: Everyday / Type of Tour: Private / Duration: About 2.5 hours / Departure Time: 09h00, 11h00, 13h00 and 15h00
Sharm El Sheikh Tours
Didn't find the Sharm El Sheikh Tour you were looking for? See Sharm El Sheikh Submarine Tour alternatives below or customize your tour here.