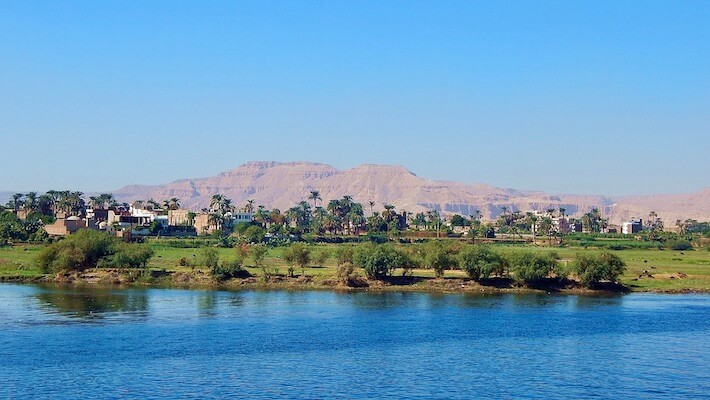 Enjoy a bespoke 2 Weeks in Egypt break where ancient monuments, spectacular desert landscapes, and a luxurious 5-Star Nile River cruise meet in flawless fashion to provide you with the sort of travel adventure that dreams are made of. Visit the top sites in Cairo, including the iconic Giza Pyramids, and then spend 6 unforgettable days exploring the many countless ancient relics scattered throughout Egypt's vast deserts.
Board a luxury Nile cruise from Luxor to Aswan and enjoy full board and daily Egyptologist-guided excursions to even more times wonders left behind by the great pharaohs of the past, including Valley of the Kings; Hatshepsut Temple; Karnak; Temple of Horus, and so much more. Enjoy 2 weeks in Egypt with lifelong memories guaranteed.
Egypt Luxury Tours
Didn't find the Egypt luxury tour you were looking for? See 2 Weeks in Egypt Itinerary alternatives below or customize your tour here.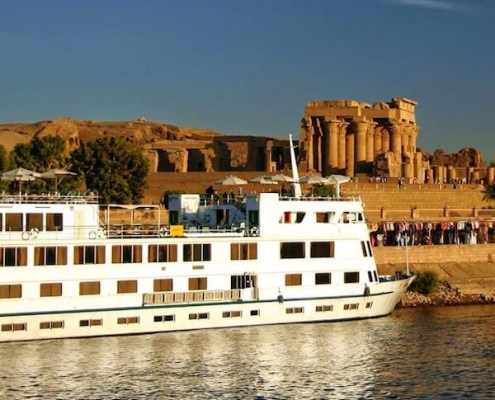 https://www.egypttoursplus.com/wp-content/uploads/2017/04/Luxury-Nile-Cruises-and-Stay.jpg
485
710
Amar Mahallati
https://www.egypttoursplus.com/wp-content/uploads/2019/06/egypt-tours-plus.png
Amar Mahallati
2018-08-16 21:30:31
2020-01-20 09:59:23
15 Day Luxury Nile Cruise and Stay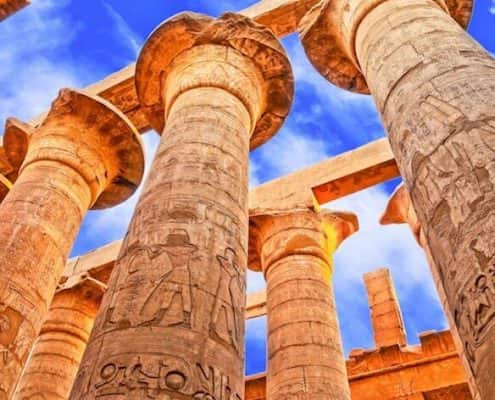 https://www.egypttoursplus.com/wp-content/uploads/2018/01/Luxury-Holiday-to-Egypt.jpg
472
710
Amar Mahallati
https://www.egypttoursplus.com/wp-content/uploads/2019/06/egypt-tours-plus.png
Amar Mahallati
2017-04-05 21:29:06
2020-02-26 19:06:29
13 Day Egypt Luxury Holiday - Cairo, Nile Cruise, Red Sea
https://www.egypttoursplus.com/wp-content/uploads/2014/04/12-Days-of-Luxury-Nile-and-Lake-Nasser-Cruises.jpg
515
710
Amar Mahallati
https://www.egypttoursplus.com/wp-content/uploads/2019/06/egypt-tours-plus.png
Amar Mahallati
2017-04-05 21:27:34
2020-03-07 21:34:04
12 Day Nile & Lake Nasser Cruise and Stay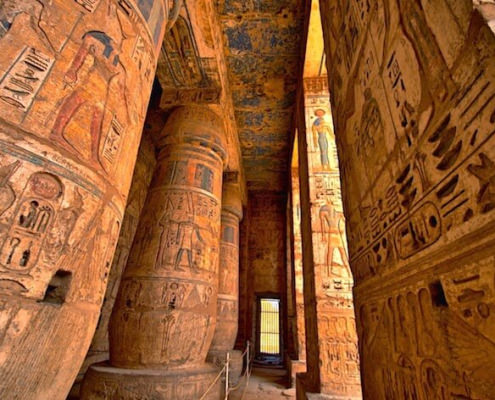 https://www.egypttoursplus.com/wp-content/uploads/2014/04/Egypt-Luxury-Travel-Package.jpg
472
710
Amar Mahallati
https://www.egypttoursplus.com/wp-content/uploads/2019/06/egypt-tours-plus.png
Amar Mahallati
2017-04-05 21:26:46
2020-02-26 19:07:47
11 Day Egypt Luxury Small Group Tours - Cairo & Oberoi Zahra Nile Cruise
https://www.egypttoursplus.com/wp-content/uploads/2019/12/2-weeks-in-egypt.jpeg
400
710
Amar Mahallati
https://www.egypttoursplus.com/wp-content/uploads/2019/06/egypt-tours-plus.png
Amar Mahallati
2020-02-09 00:04:26
2020-02-19 11:29:34
2 Weeks in Egypt