Egypt Tour Packages From Saudi Arabia
Egypt tour packages from Saudi Arabia come in all shapes and sizes, and they open up a whole new world of travel experiences for people traveling to Egypt from Saudi Arabia. Egypt can offer travellers an extremely wide selection of choices when it comes to tours and activities.
Come find and book your dream Egypt tour now and prepare to explore the best of Egypt!
Top 6 Egypt Tour Packages Tours from Saudi Arabia
Design Your Custom Egypt Tour
Explore Egypt your way by selecting only the attractions you want to visit
Tour Options for Egypt Tours From Saudi Arabia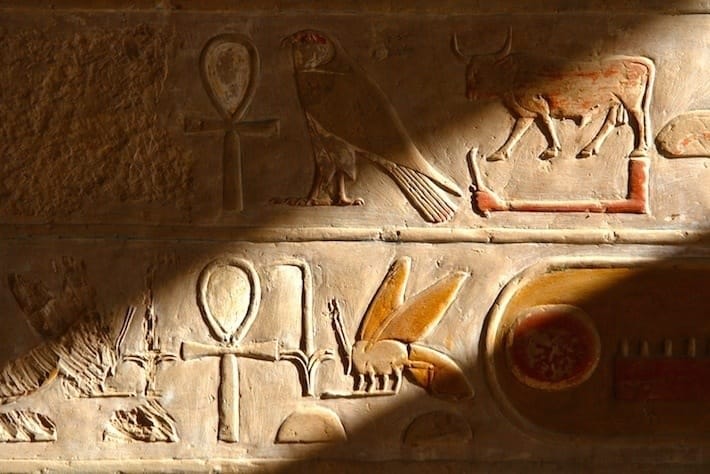 Here are some of the most popular Egypt tours from Saudi Arabia:
Egypt Nile Cruise Holidays
The most famous Egypt tour packages from Saudi Arabia are those that feature a Nile Cruise as the highlight of the trip. Most Nile cruise holidays will start with a small side trip to famous spots around Cairo, such as the beautiful Pyramids of Giza and the Great Sphinx. These tour packages to Egypt from Saudi Arabia can take around 10-12 days and will bring you to some of the most scenic spots located along or near the banks of the Nile – from the Valley of the Kings, Queen Hatshepsut's Temple and Aswan High Dam to many others.
The Classical Egypt Tour
This is another one of the famous Egypt tour packages from Saudi Arabia that will take you to some of the most popular scenic spots in the country. These classic Egypt tours from Saudi Arabia can range from 5 days, a full week, or even longer, depending on the sites that you want to see. Some of the most common places are the Pyramids of Giza, the world-class Egyptian Museum, the High Aswan Dam, the Elephantine Island (by Felucca boat), the Valley of the Kings in Luxor and finally, the Red Sea.
Luxury Egypt Tour Packages
Luxury Egypt tours from Saudi Arabia are obviously, more pricey than the other options. They cover more sites and activities and of course, offer more perks and advantages than the cheaper packages. Most of the luxury trips to Egypt from Saudi Arabia can take up to 10 days or more – a good option to take for those who are willing to splurge and for those who are planning to stay longer in the country. Some vacation packages to Egypt from Saudi Arabia can even take you outside Egypt, all the way to Jordan and to Israel.
Sahara Desert Safari Tours And Treks
Egypt is considered as home to one of the most majestic deserts in the world. So if you are the adventurous type, then an Egypt Desert Tour is the perfect option to take among the many Egypt package tours offered today. The White Desert safari trip for instance, can take you to some of the most stunning places in the Egyptian desert on board a four-wheel drive – from the Great Pyramids of Giza, the Bahariya Oasis and finally, the Black and the White deserts.
Important Visa Information
All visitors travelling to the country are required to have visas. You can get a hold of this travel document in any major airport/port of entry or in various Egyptian Consular offices outside of the country. The only major requirement for an Egyptian Visa is a passport with at least 6 months validity. Tourist visas allow visitors a month's stay in the country – which should give you more than enough time to join enjoy your Egypt tour package. The 1-month visa entry is valid for 30 days from the date of issue. Egyptian visas will cost about $25.
Travel Essentials – What To Bring
Aside from looking for good Egypt travel packages, packing is also one of the biggest pre-trip challenges for travellers. So to help you out, here are some important essentials that you should never forget to bring along when visiting this side of the world.
Light Clothing – Egypt is a hot and humid country so it's best to pack light and cool clothes. Remember, some of Egypt tours will take you to the middle of the hot Egyptian desert so always come prepared. But still, women should be very cautious about the type of clothing to wear. Although Egypt is now a highly modernized country, female tourists are still encouraged to dress conservatively.
Comfortable footwear – If you want to make the most out of your vacation package to Egypt, then be ready to do a lot of walking. Museums and temples will require some leg work as well. So make sure that you are well prepared for the challenge by bringing along comfortable and durable footwear.
Money – Although most of the establishments in Egypt accept major credit cards, carrying along cash for tips and for taxi rides can help a lot as well. Hoard smaller bills and coins as much as you can. And when exchanging currencies, turn only to well-trusted stores for security purposes.
Gadgets – Of course, never forget your cameras and mobile phones. Document every single experience in these Egypt tour packages from Saudi Arabia so you can share them to people back home. Bring your cellular phone at all times so you can easily contact your travel agency or your family members in case of emergencies.
To Get Travel Insurance Or Not?
Aside from choosing the best Egypt tour packages from Saudi Arabia, getting insurance or not is also a huge issue for travelers. Although travel insurance can only be used under certain circumstances, getting one will help put your mind at ease as you visit a foreign country.
Private Egypt Tour Packages From Saudi Arabia
You can see the wonders of Egypt your way with a personalized Egypt travel package from Saudi Arabia that we customize to your preferences. Any budget, any type of travel, we can create an Egypt vacation that is right for you.
Design Your Custom Egypt Tour
Explore Egypt your way by selecting only the attractions you want to visit