6 Day Black and White Desert Tour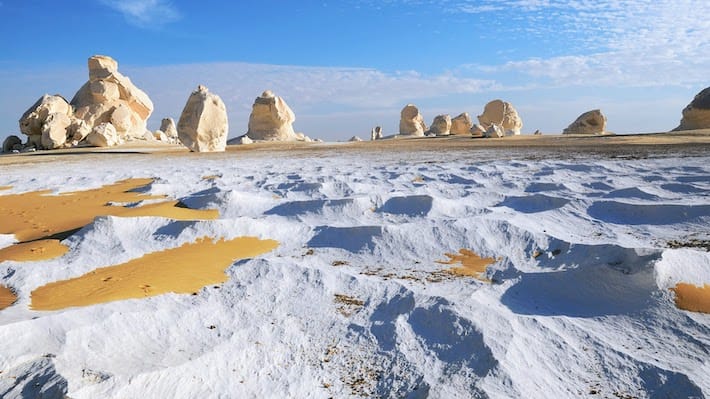 This enchanting 6 Day Black and White Desert Tour blends sightseeing and outdoor adventure into one seamless package. Explore Cairo's finest attractions, including the pyramids and the Sphinx, and the Egyptian Museum. Head off into the great outdoors and experience the Black Desert and the White Desert.
Visit and sleep at the beautiful Bahariya Oasis; explore the Valley of Golden Mummies and marvel at Crystal Mountain bedecked with volcanic crystals. Enjoy a trip to Mount Agabat and spend the night under the stars in the White Desert. Enjoy all this an more with one of our Egypt desert tours; flawless Egypt travel packages in comfort and style.
Egypt Desert Tours
Didn't find the Sahara desert tour you were looking for? See more 6-day Egypt tours or find your Black and White Desert tour alternative below.
Design Your Custom Egypt Tour
Explore Egypt your way by selecting only the attractions you want to visit