Egypt tours from New Zealand are more popular than ever before. With Egypt having a noticeably lower cost of living, coupled with cheap and affordable flight tickets, it is the ultimate getaway. If your dream is to explore Egypt, the cradle of human civilization, then you've definitely come to the right place.
Whether your Egypt tours from New Zealand should include a journey through Egypt's ancient past, or whether you want to indulge in the spoils of modern day Egypt, such as our amazing Nile cruise and stay vacations, we can guarantee a travel experience you will never forget.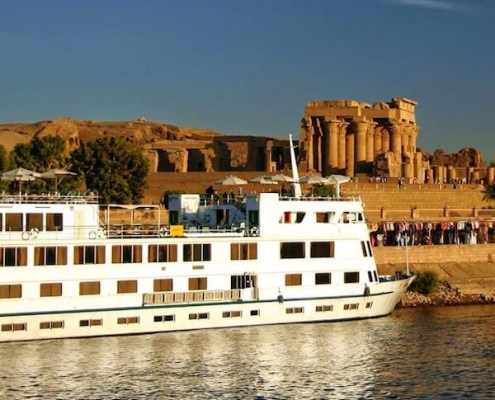 https://www.egypttoursplus.com/wp-content/uploads/2017/04/Luxury-Nile-Cruises-and-Stay.jpg
485
710
Amar Mahallati
https://www.egypttoursplus.com/wp-content/uploads/2019/06/egypt-tours-plus.png
Amar Mahallati
2018-08-16 21:30:31
2020-01-20 09:59:23
15 Day Luxury Nile Cruise and Stay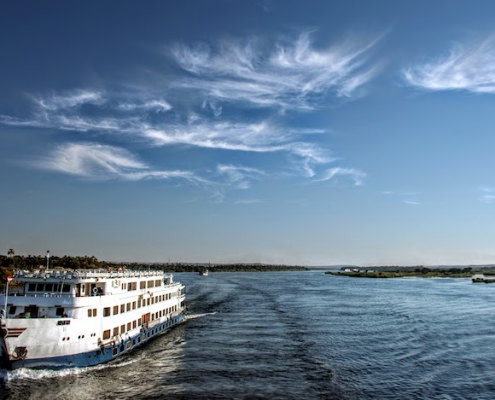 https://www.egypttoursplus.com/wp-content/uploads/2018/08/Egypt-Nile-Cruise-Holiday.jpg
469
710
Amar Mahallati
https://www.egypttoursplus.com/wp-content/uploads/2019/06/egypt-tours-plus.png
Amar Mahallati
2018-08-15 07:39:39
2020-03-07 21:30:04
12 Day Nile Cruise Holiday and Sharm El Sheikh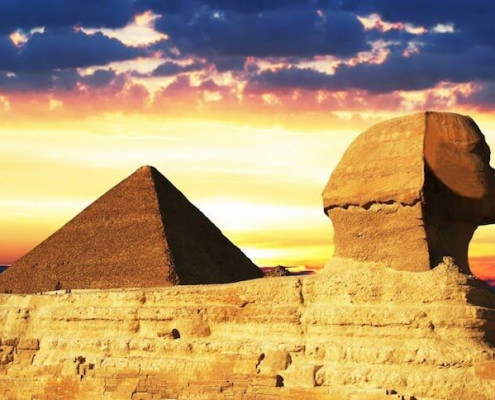 https://www.egypttoursplus.com/wp-content/uploads/2015/04/Luxury-Nile-Cruise-and-Cairo-Tour.jpg
484
710
Amar Mahallati
https://www.egypttoursplus.com/wp-content/uploads/2019/06/egypt-tours-plus.png
Amar Mahallati
2015-04-13 19:07:03
2020-02-26 19:10:53
10 Day Luxury Nile Cruise and Cairo Tours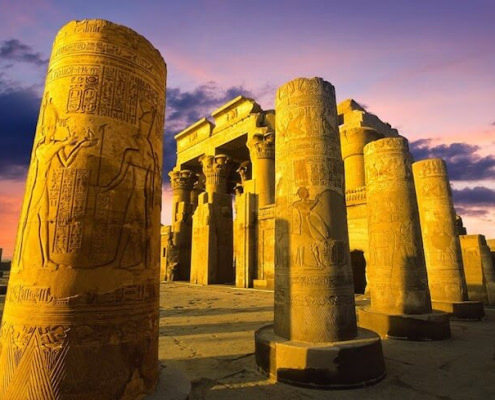 https://www.egypttoursplus.com/wp-content/uploads/2018/08/Nile-Cruise-and-Cairo-Tours.jpg
489
710
Amar Mahallati
https://www.egypttoursplus.com/wp-content/uploads/2019/06/egypt-tours-plus.png
Amar Mahallati
2015-04-12 10:25:33
2020-03-07 21:24:14
10 Day Round Trip Nile Cruise and Cairo Package
Frequently Asked Questions (FAQ)
Is Egypt safe to travel to?
Yes. Egypt is safe to travel to and Egyptian people are very friendly. Most travelers have a great experience in the country, including solo traveler women, who can confirm that. Egypt is a very safe destination. A proof of that is that in 2019 it was ranked safer than the US and the UK by a global pool. This means that travelers and tourists feel secure in the country and nothing better than themselves to confirm this.
When is the best time to visit Egypt?
You can visit Egypt all year long, however, the autumn/ winter season, between September to April, is better, simply because the better temperatures are ideal for enjoying your tours, especially if you will visit the desert and the temples in Luxor and Aswan.
Is Egypt a good place to go on holiday?
Yes. if you would like to experience something different and exotic, then Egypt is an amazing choice. Plus, despite the imaginary of majority, the country also offers beautiful beaches, so it is a combo of history, discovery, relaxation and curiosity.
How much does it cost to go on vacation in Egypt?
Egypt is considered a cheap destination. You can travel on a budget and still enjoy good quality services or spend average money and enjoy first class services that in other destinations would be much more expensive. How much it costs depends on your priorities though.
Where should I go on holiday in Egypt?
Possibilities are endless. The cosmopolitan Cairo and Giza (for the Great Pyramids). Luxor & Aswan for traveling in time with millenary temples. The Sinai coast offers the Red Sea: Sharm El Sheikh, Hurghada, Dahab. Siwa Oasis on the west; the stunning North coast has Alexandria, Marsa Matruth and Marina Bay.
Egypt Tours from New Zealand – Seeing the Sights
Many independent travelers to Egypt miss out on a lot of the most intriguing sights, not because of finances or a shortage of time, but simply because there is just so much to do and see. If you're backpacking around the world on a shoestring budget, you might even be thinking that you can't afford a vacation in Egypt, but if that's what you're thinking, you couldn't be further from the truth.
We offer Egypt tours from New Zealand to suit all tastes and budgets. Even if you don't see a suitable package deal listed, you can simply get in touch and we'll custom design a tour just for you. Our customized tours really do put you in control – tell us what your requirements are by completing our online questionnaire, and one of our experienced customer service personnel will soon be in touch to design a package specific to your needs.
All our Egypt tours from New Zealand kick off in Cairo. While Cairo in itself is a truly fascinating city to visit, the surrounding area is also home to some of the country's greatest attractions, including the Great Pyramids of Giza; the Sphinx; the Egyptian Museum and so much more. After spending a day or two in Cairo, sit back; fasten your seat belt, and enjoy the ride of your life.
Our Egypt package tours that feature a Nile River cruise – Nile cruise holidays – are incredibly popular, and many of our customers report that their cruise was the most memorable event of all. Our world class cruises stop at numerous historical places along the Nile, where licensed guides escort passengers to witness the very best attractions that Egypt has to offer, including places like the Valley of Kings; the Valley of Queens, Abu Simbel temples; Karnak  temple complex and the awe-inspiring Temple of Philae.
Venture into the mighty Sahara; visit enchanting oases; go camel trekking or visit ancient monasteries frozen in time. Experience the delights of the Red Sea, diving or snorkeling in some of the world's most spectacular environments, or soak up the sun in the comfort of your seaside resort. No matter what your budget is; no matter what your desires are, Egypt tours from New Zealand are designed to thrill
Passport and Visa Requirements
Citizens of New Zealand must have a passport which is valid for at least six months beyond their intended stay in Egypt.
A visa is also required – People traveling on a New Zealand passport are now able to apply online for an Egypt e-Visa. Alternatively, visas can be obtained at any Egyptian embassy or consulate, or on arrival at any of the main airports in the country. A "Visa on Arrival" is valid for 30 days and at the time of writing, the cost is USD 25. If you intend staying in the country for more than 30 days then it is advisable to apply for a 90 day visa prior to your arrival.
Exceptions: New Zealand women who are legally married to Egyptian men do not require a visa but proof of marriage is required.
Additionally, no visa is required if you enter the country at Sharm El Sheik; Saint Catherine or Taba airports. However, you are only entitled to stay in the Sinai resort area, and your stay cannot exceed 15 days. Also take note that if you are staying in the Sinai resort area without a visa, you are prohibited from boarding any ocean going vessel, including dive boats and etc.
When to Visit Egypt?
Many people tend to believe that the weather in Egypt is very much the same throughout the year, but this is most definitely not the case. During the high season which runs from October to April, temperatures all over the country tend to be very pleasant, although the nights can get quite cold.
The summer months, and especially from June to August are typically very hot, and many visitors, although not all, find the extreme heat uncomfortable, particularly if they have booked one of our popular Sahara desert adventure tours.
Cairo, along with the resort towns and cities on the Red Sea coast tend to enjoy pleasant weather year round so if you intend visiting during the low season, try to find a package tour that focuses primarily on these regions, such as our Red Sea diving holidays. Also keep in mind that many people do visit the country during the low season because everything generally costs less, including accommodation, travel and tours.
Staying Safe While Traveling In Egypt
Egypt is a very safe destination for the overwhelming number of tourists. Nonetheless, there is always a certain amount of risk, regardless of where about in the world you go, and a little bit of common sense can go a long way in helping you to avoid unnecessary trouble:
Keep valuables such as jewelry, cash and travelers cheques in the safes which are generally available free of charge in all major hotels
Avoid large public gatherings or protests and avoid walking around in quiet and  unfamiliar places after dark
Always follow any and all safety advice offered by tour guides and/or our company representatives
Avoid confrontation at all times, both with local and other tourists alike
Avoid getting into discussions regarding politics and/or religion
NOTE: At the time of writing, independent travel is not recommended for single women – if you are a single woman, choose a reputable tour operator that provides a licensed guide for all sightseeing tours.
Come Explore the Best of Egypt
All of our Egypt tour packages include a personal guide and driver – Safety and customer satisfaction are our primary concerns! Contact us today and begin planning your adventure holiday of a lifetime with a company that has been organizing Egypt tours from New Zealand since 1955.
Egypt Tours from New Zealand – Lifetime Memories Guaranteed!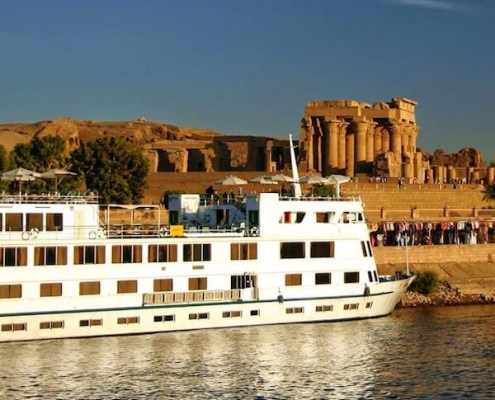 https://www.egypttoursplus.com/wp-content/uploads/2017/04/Luxury-Nile-Cruises-and-Stay.jpg
485
710
Amar Mahallati
https://www.egypttoursplus.com/wp-content/uploads/2019/06/egypt-tours-plus.png
Amar Mahallati
2018-08-16 21:30:31
2020-01-20 09:59:23
15 Day Luxury Nile Cruise and Stay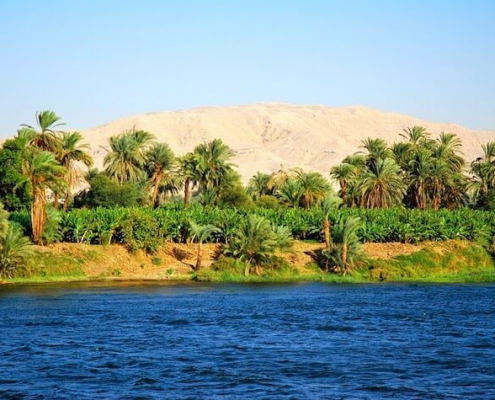 https://www.egypttoursplus.com/wp-content/uploads/2017/04/Holy-Family-Trips-to-Egypt.jpg
475
710
Amar Mahallati
https://www.egypttoursplus.com/wp-content/uploads/2019/06/egypt-tours-plus.png
Amar Mahallati
2017-04-05 21:28:27
2020-02-26 19:15:54
15 Day Holy Family Trip to Egypt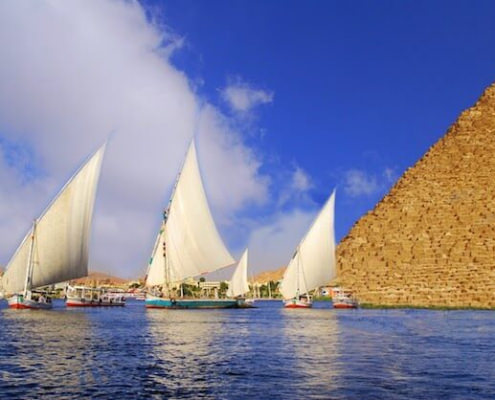 https://www.egypttoursplus.com/wp-content/uploads/2017/04/Cairo-Nile-Cruise-and-Red-Sea-Stay-2.jpg
418
710
Amar Mahallati
https://www.egypttoursplus.com/wp-content/uploads/2019/06/egypt-tours-plus.png
Amar Mahallati
2017-04-05 18:27:00
2020-03-07 21:26:33
12 Day Cairo, Nile Cruise And Red Sea Stay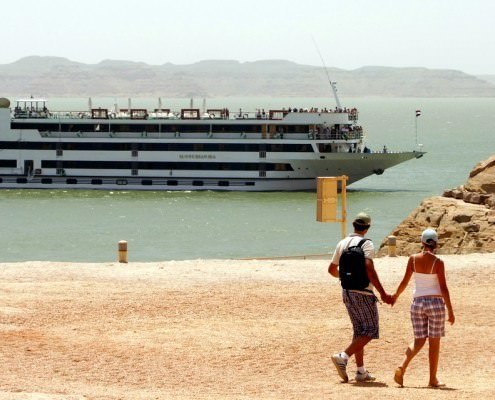 https://www.egypttoursplus.com/wp-content/uploads/2014/04/10-Day-Egypt-Tour-Nile-and-Lake-Nasser-Cruises.jpg
474
710
Amar Mahallati
https://www.egypttoursplus.com/wp-content/uploads/2019/06/egypt-tours-plus.png
Amar Mahallati
2017-04-05 18:24:26
2020-02-26 19:17:13
12 Days of Nile and Lake Nasser Cruises
https://www.egypttoursplus.com/wp-content/uploads/2014/06/Egypt-Tours-From-New-Zealand-God-Osiris-statues.-Ruins-of-Temple-of-Ramesses-II.jpeg
565
710
Amar Mahallati
https://www.egypttoursplus.com/wp-content/uploads/2019/06/egypt-tours-plus.png
Amar Mahallati
2014-06-24 03:28:32
2019-09-25 06:44:04
Egypt Tours From New Zealand