Egypt Tours from Philadelphia
If you live in or nearby Philadelphia and you're longing for a vacation you will never forget, Egypt tours from Philadelphia might be exactly what you are looking for. Whether you want to immerse yourself in non-stop sightseeing or whether you want to enjoy lazy days on the beach, Egypt has it all. And, if you are going to be traveling on an American passport, you won't even need to visit an Egyptian embassy or consulate for a visa.
If you have any questions about booking and enjoying Egypt vacations from USA, you can find all the answers right here on our site.
Top 6 Egypt Tours from Philadelphia
FREQUENTLY ASKED QUESTIONS
What to See In Egypt?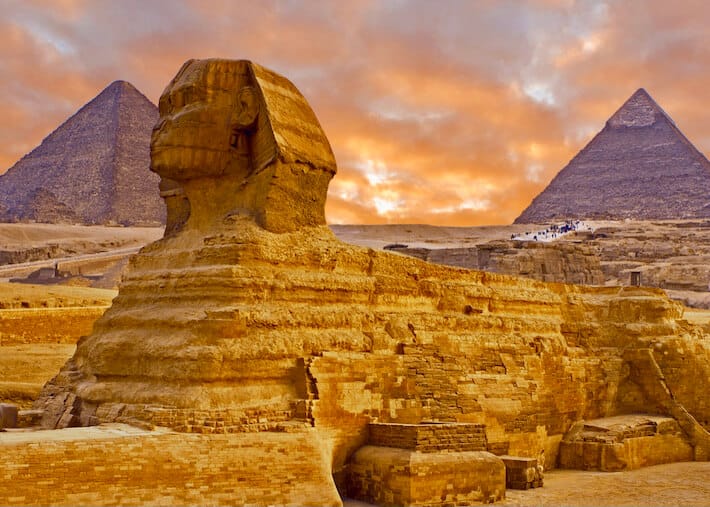 The Giza Pyramids and the Sphinx is usually the first thing that comes to mind when people think about Egypt tourist attractions. In truth, however, there are some many other amazing ancient monuments that are just as impressive, perhaps even more impressive. The Valley of Kings is just one example. This ancient royal burial ground is home to more than 60 tombs, and several of them are open to visitors, including the tomb of King Tutankhamen.
Other examples would be the magnificent rock-cut temples of Pharaoh Ramses II and his wife Queen Nefertari at Abu Simbel, and the mortuary temple of Queen Hatshepsut in Luxor. In our opinion, the best way to see and enjoy many of the top attractions is by means of a Nile River cruise from Aswan to Luxor or from Luxor to Aswan.
Top 5 Attractions to See in Egypt
What to Pack for Egypt?
If you are going to be booking one of our Egypt tours from Philadelphia, you may be wondering about what to pack for Egypt. What to pack is something which only you can decide on. However, there are some items which we would certainly recommend. These include a comfortable pair of shoes; a wide-brimmed hat; sunglasses; a few lightweight cotton tops, and of course, some sunscreen lotion. It is also advisable to pack in at least one pair of trousers and a warm top because it can get quite cool in the evenings. Packing in some warm clothing is especially important if you book one of our Egypt and Jordan tours from America. Jordan can be surprisingly cold at night.
Distance and Flight Time from Philadelphia to Egypt
The distance from Philadelphia to Cairo International Airport in Egypt is approximately 5,698 miles, with an estimated flight time of approximately 13 hours and 26 minutes. These figures are based on direct non-stop flights between the two cities.
How to Obtain a Tourist Visa for Egypt?
If you will be traveling on an American passport you can enjoy Egypt tours from Philadelphia without having to visit any embassy or consulate to apply for your Egypt tourist visa. You can apply online for an Egypt e-Visa before traveling to Egypt or you can get a Visa-on-Arrival when you arrive at the airport in Cairo, Egypt.
Is It Safe To Visit Egypt?
Yes, Egypt is a very safe destination for tourists. However, as with all holiday destinations, it is recommended that you stay alert and aware of your surroundings in very busy touristy areas. Additionally, female travelers and those traveling alone should try to avoid being out on foot at night in very quiet and/or poorly lit areas.
If people have any concerns about the current situation in Egypt, they can check the latest Egypt Travel Advisory issued by the American government prior to booking any Egypt tours from Philadelphia.
Tailor Made Egypt tours from Philadelphia, USA
Explore Egypt your way by selecting only your favorite attractions. Click here to design your personal trip to Egypt.
Design Your Custom Egypt Tour
Explore Egypt your way by selecting only the attractions you want to visit