Our classic Jordan Egypt Holiday package is a flawless Egypt and Jordan tour that combines 5-Star luxury and non-stop adventure that begins from the moment you land in Cairo, to the moment you board your flight back home from Amman in Jordan.
Stand before the mighty Giza Pyramids and the Sphinx; board a 5-Star Nile cruise from Aswan; stroll through the Valley of the Kings; visit the Temple of Sobek; the Temple of Horus, and so much more.
Fly to Jordan; go snorkeling in the Red Sea; ascend Mt. Nebo, and visit one of the greatest ancient attractions on earth, the Rose Red City of Petra, a rock-carved wonder of a bygone era. Enjoy all of this and so much more with one of our premium quality Egypt tour packages.
Egypt and Jordan Tours
Didn't find the Egypt and Jordan tour you were looking for? See Jordan Egypt Holiday alternatives below or check out some of our other 14-day Egypt tours here.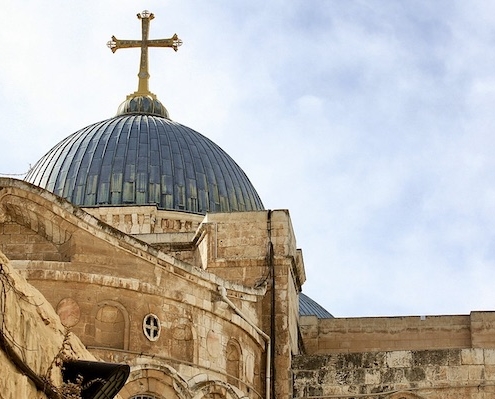 https://www.egypttoursplus.com/wp-content/uploads/2020/01/egypt-jordan-israel-itinerary.jpeg
399
710
Amar Mahallati
https://www.egypttoursplus.com/wp-content/uploads/2019/06/egypt-tours-plus.png
Amar Mahallati
2017-09-14 15:44:28
2021-03-31 07:49:51
15 Day Egypt, Jordan, Israel Itinerary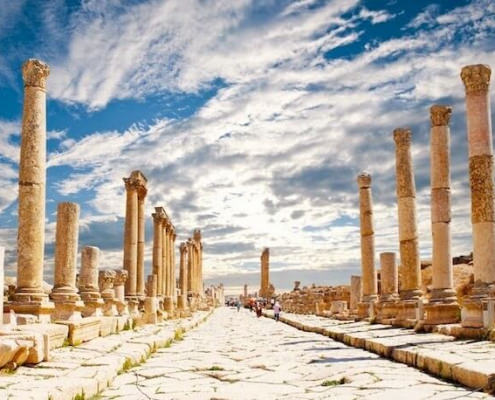 https://www.egypttoursplus.com/wp-content/uploads/2017/09/Egypt-and-Jordan-Trips.jpg
458
710
Amar Mahallati
https://www.egypttoursplus.com/wp-content/uploads/2019/06/egypt-tours-plus.png
Amar Mahallati
2017-09-12 17:49:59
2021-04-01 08:05:47
15 Day Egypt and Jordan Trip – Cairo, Nile Cruise, Dahab…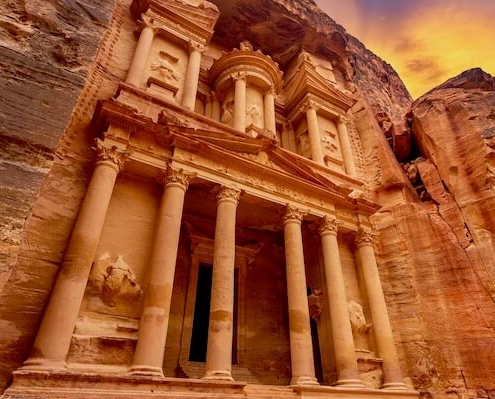 https://www.egypttoursplus.com/wp-content/uploads/2017/09/egypt-and-jordan-package.jpeg
399
710
Amar Mahallati
https://www.egypttoursplus.com/wp-content/uploads/2019/06/egypt-tours-plus.png
Amar Mahallati
2017-09-12 17:44:44
2021-04-02 06:06:24
14 Day Egypt And Jordan Package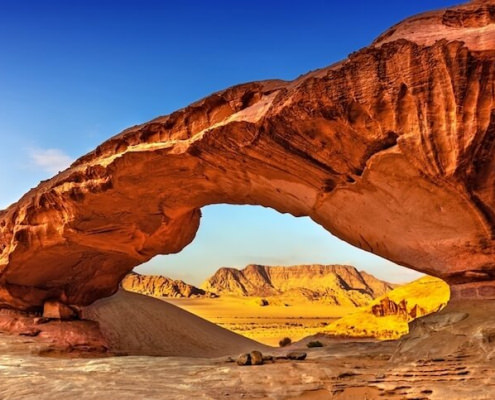 https://www.egypttoursplus.com/wp-content/uploads/2017/09/Egypt-Jordan-and-Jerusalem-Tours.jpg
483
710
Amar Mahallati
https://www.egypttoursplus.com/wp-content/uploads/2019/06/egypt-tours-plus.png
Amar Mahallati
2017-09-12 17:43:41
2021-04-04 06:01:04
13 Day Egypt, Jordan and Israel Tours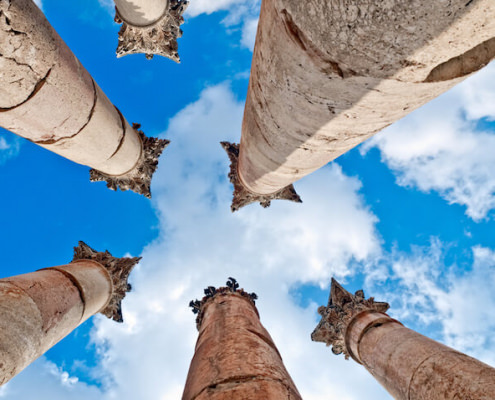 https://www.egypttoursplus.com/wp-content/uploads/2017/04/Nile-Cruise-and-Jordan-Tour.jpg
478
710
Amar Mahallati
https://www.egypttoursplus.com/wp-content/uploads/2019/06/egypt-tours-plus.png
Amar Mahallati
2017-07-23 09:15:18
2021-04-06 07:13:50
12 Day Nile Cruise and Jordan Tour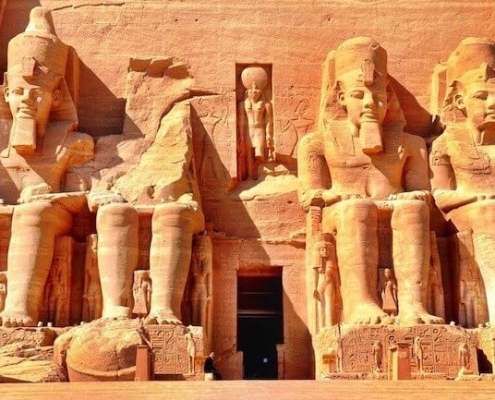 https://www.egypttoursplus.com/wp-content/uploads/2019/05/cairo-abu-simbel-nile-cruise-and-jordan-tour-2.jpg
433
710
Amar Mahallati
https://www.egypttoursplus.com/wp-content/uploads/2019/06/egypt-tours-plus.png
Amar Mahallati
2017-07-23 08:18:38
2021-04-07 03:49:24
11 Day Cairo, Abu Simbel, Nile Cruise and Jordan Tour
https://www.egypttoursplus.com/wp-content/uploads/2017/07/Holidays-to-Jordan-and-Egypt.jpg
474
710
Amar Mahallati
https://www.egypttoursplus.com/wp-content/uploads/2019/06/egypt-tours-plus.png
Amar Mahallati
2014-03-29 17:43:23
2021-04-05 06:21:54
14 Day Jordan Egypt Holiday