Morocco Tours from South Africa
At EgyptToursPlus.com, we believe that no other tour operator is better equipped than we are to design and deliver bespoke Morocco tours from South Africa. Every year we help countless South Africans to experience the Moroccan dream, and many of our clients come back to us time and time again in order to arrange their most memorable vacations in Morocco and beyond.
→ Tell us about your dream trip and we will customize your itinerary to fit your exact needs and wants ←
Amazing Morocco and Egypt Tours from South Africa
Customizable Morocco Tours from South Africa
The tourism landscape changed dramatically in South Africa after apartheid ended. In the past, most South African travelers wanted tours in the UK; the USA; Australia and New Zealand, but following the end of apartheid, suddenly South Africans wanted to explore their own fascinating continent as well, including places like Egypt and Morocco.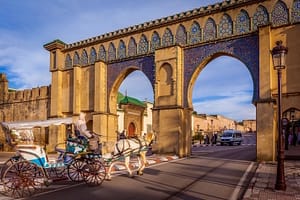 While we were already offering a vast range of Morocco tours from South Africa, we soon realized that many South Africans had their own unique desires as far as travel is concerned. In order to cater for this rapidly expanding market, we introduced the concept of fully customizable Morocco tour packages.
Today South Africans can visit our website; tell us exactly what their expectations are concerning Morocco tours from South Africa. Tell us what attractions are the most important to you, and what your budget is, and our team of tour representatives will help you to design the ultimate tour itinerary based on your own unique needs and desires.
Coping with the Weather in Morocco
Generally speaking, Morocco enjoys pleasant weather all year round. However, with Morocco being an African desert country, there are some exceptions. Along much of the country's coastline, visitors can expect very pleasant Mediterranean-type weather. The further inland you go, the warmer it gets, and as is to be expected, daytimes temperatures can be almost unbearable as you get closer and closer to the Sahara Desert.
While Morocco certainly does experience some heavy rainfall, it is generally not a concern for tourists because heavy showers are few and far between, and they generally don't last very long anyway. In the Sahara temperatures can dip very low during the night so if you are planning a Sahara Desert adventure, it is advisable to take some warm clothing with you.
Travelling to Morocco on a South African Passport
Anyone who is travelling on a South African passport has to apply for a Moroccan visa before travelling to the country. This visa must be applied for in your country of residence. At the time of writing this guide, people travelling on South African passports will need to submit the following documents when applying for a visa:
Passport + 1 copy of the page that has your photo on it.
2 x passport-sized color photos.
Certificate of employment issued by your current employer. Students must obtain a letter from their college or university confirming that they are attending classes while business owners must provide a copy of their most recent income tax documents.
Proof of a provisional hotel reservation, or a written invitation from your sponsor in Morocco.
Proof of travel insurance valid for the duration of your stay in Morocco.
Your 3 most recent payslips.
Your last 3 monthly bank statements.
NOTE: All applicants are advised to submit copies of all documents rather than the originals since none of the documents will be returned to you. The only exception is your passport.
It should also be mentioned that satisfaction of the above requirements does not automatically entitle you to a visa. The officer in charge of your application has the final say. It should also be noted that enforcement of the above requirements might vary from one embassy to the next, and even from one visa officer to the next.
Staying Safe in Morocco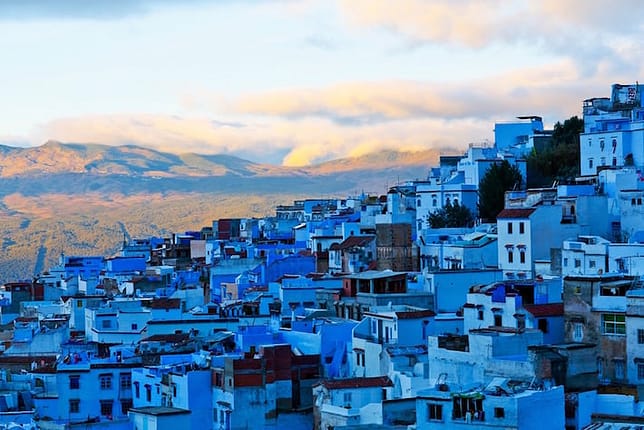 There are currently no international travel warnings in place for Morocco, but travelers are still advised to remain vigilant, particularly in and around popular tourist hotspots. As is always the case when travelling to foreign countries, tourists are advised to stay well clear of touts operating near popular tourist attractions.
Whether you are chasing a short break in the sun, or whether you are searching for comprehensive Morocco tours from South Africa, allow our team of travel experts to create your ultimate vacation in the sun.