Immerse yourself in the exciting hustle and bustle of Marrakech's famous medina and the frenetic souk, but if you are like most new comers to this fascinating city, you will almost certainly want to take some time out from all the chaos, and if that is the case, then the charming Musée Berbère Jardin Majorelle is a great choice for such a break.
Musée Berbère Jardin Majorelle is located in Marrakech's much loved Majorelle Gardens, so once you have finished exploring the museum, you can also enjoy a leisurely stroll through the vast historical garden. The garden is in itself a living work of art that was created by the very man whose art you will be admiring in Musée Berbère Jardin Majorelle.
Although most of the paintings which are on display inside the museum were created by Jacques Majorelle, the original owner of the gardens and the villa in which the museum is located, there are some works which were done by other artists as well.
During his life in Marrakech, Jacques Majorelle was immensely passionate about Berber culture and their traditions, and he spent much of his life painting Berber men and women. As a result, the Musée Berbère Jardin Majorelle is dedicated to Beber culture and traditions.
Aside from the paintings which are on display in the museum, you will also see a beautiful collection of traditional Berber costumes; jewelry, craftwork musical instruments and more. The museum itself is not very big, but there is ample to keep you busy for at least an hour or two.
Musée Berbère Jardin Majorelle – A Brief History
Jacques Majorelle (1886 – 1962), a French artist who had moved to Marrakech in 1917, ended up buying a large piece of land next to a palm grove shortly after marrying, and he immediately set about creating a garden; a garden that was to be like no other garden in the country.
Shortly after acquiring the land and starting the garden, Jacques Majorelle and his wife commissioned a well-respected architect to design what could best be described as a sort of Cubin-style villa; the same villa which today is the Musée Berbère Jardin Majorelle.
While Jacques Majorelle devoted almost all of his time to his ever-expanding garden, he also spent a lot of time in his studio (villa) painting Berber scenes, including Berber men, women, and children.
During his years at what is today Majorelle Gardens, he also amassed a sizeable collection of Berber heritage items, and it is these items, along with some others, which you can admire at the museum today.
When Jacques Majorelle and his wife divorced, Jacques could no longer afford the upkeep of the property so he made the decision to sell it. Sadly, the entire property, including the garden and the villa, were neglected and soon fell into a state of decay.
Several years later, Majorelle Garden caught the attention of Yves Saint-Laurent, one of the world's most famous fashion houses.
Pierre Bergé, the cofounder of Yves Saint-Laurent, then decided to purchase the property and have it completely refurbished and renovated in order to return it to its former splendor.
Upon completion, he gave instructions to have the villa converted into a museum dedicated to Berber culture and traditions, while at the same time also displaying some of Jacques Majorelle's own works of art.
Today, Musée Berbère Jardin Majorelle is maintained by Foundation Jardin Majorelle, and owned by Foundation Pierre Bergé – Yves Saint Laurent, both of which are non-profit organizations which were set up in accordance with Pierre Bergé's wishes.
Visiting Musée Berbère Jardin Majorelle
Musée Berbère Jardin Majorelle is not the only museum in Marrakech which is devoted to showcasing Berber culture and traditions.
However, the fact that it is located in the midst of an oasis of serenity has helped it to become one of the most visited Marrakech tourist attractions. In fact, some tourists would even go as far as saying that it is one of the very best museums in Marrakech.
Also in the gardens, you will find a nice little gift shop; an ice cream shop, a place to buy and enjoy refreshments and etc. Musée Berbère Jardin Majorelle is located at Yves Saint Laurent Street, Marrakech 40000, Morocco, and entrance to the garden and the museum costs around $6.00 for adults, while children can go in for free.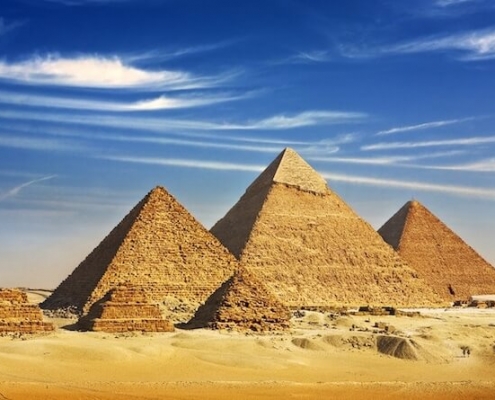 https://www.egypttoursplus.com/wp-content/uploads/2019/05/middle-east-tour.jpg
445
710
Amar Mahallati
https://www.egypttoursplus.com/wp-content/uploads/2019/06/egypt-tours-plus.png
Amar Mahallati
2019-05-05 06:15:30
2020-07-05 05:43:57
23 Day Middle East Tour: Morocco, Egypt, Jordan, Dubai, Abu Dhabi
https://www.egypttoursplus.com/wp-content/uploads/2019/05/spain-portugal-morocco-egypt-tour.jpg
474
710
Amar Mahallati
https://www.egypttoursplus.com/wp-content/uploads/2019/06/egypt-tours-plus.png
Amar Mahallati
2019-05-04 07:09:58
2020-07-06 11:49:17
22 Days: Spain, Portugal, Morocco, Egypt Tour [Small Group Tour]
https://www.egypttoursplus.com/wp-content/uploads/2017/09/Spain-Morocco-and-Egypt-Tours.jpg
471
710
Amar Mahallati
https://www.egypttoursplus.com/wp-content/uploads/2019/06/egypt-tours-plus.png
Amar Mahallati
2019-02-20 10:35:20
2020-07-05 08:10:47
21 Day Spain, Morocco and Egypt Tour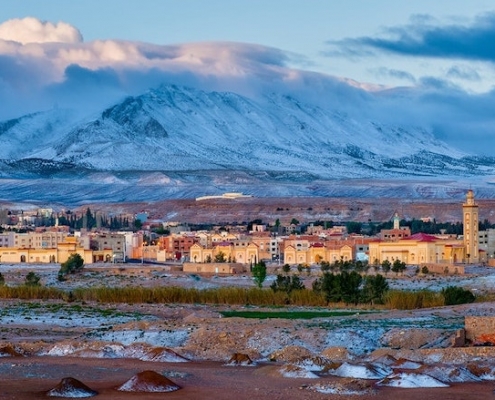 https://www.egypttoursplus.com/wp-content/uploads/2019/05/dubai-abu-dhabi-egypt-morocco-tour.jpg
439
710
Amar Mahallati
https://www.egypttoursplus.com/wp-content/uploads/2019/06/egypt-tours-plus.png
Amar Mahallati
2017-09-13 20:23:25
2020-07-05 06:05:33
18 Day Dubai, Abu Dhabi, Egypt, Morocco Tour [Small Group]
https://www.egypttoursplus.com/wp-content/uploads/2017/11/Musée-Berbère-Jardin-Majorelle-is-located-in-Majorelle-Garden-Marrakech.jpg
473
710
Amar Mahallati
https://www.egypttoursplus.com/wp-content/uploads/2019/06/egypt-tours-plus.png
Amar Mahallati
2017-11-21 06:29:54
2018-05-30 07:00:07
Musée Berbère Jardin Majorelle – An Introduction to Berber Art