Egypt Tours from Adelaide
Contrary to what some people might think, you can book and enjoy Egypt tours from Adelaide that are surprisingly affordable. And, providing you book through a reputable tour operator, your tour should include all accommodation in four or five star hotels and/or on board a five star cruise ship. Your tour package should also include professional tour guides for all tours during your stay.
If you have any questions or concerns about booking Egypt tours from Australia, you can find all the answers you need right here on our website. If you cannot find the answer you are looking for, you can simply contact us via email, live chat, or by calling our toll-free number and we will be happy to help.
Top 6 Egypt Tours from Adelaide
FREQUENTLY ASKED QUESTIONS
What to See In Egypt?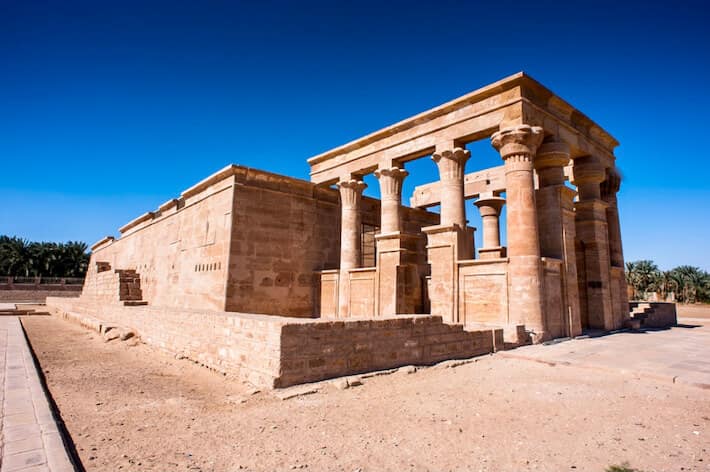 The best way for anyone to see and enjoy many of the top Egypt tourist attractions is by way of a Nile River cruise. Whether you take a cruise on one of the large 5-Star cruise ships or whether you opt for a Dahabiya cruise, you will enjoy plenty of sightseeing opportunities. We recommend booking a tour package that begins in Cairo, and one which includes transport and a professional tour guide during all tours and onshore excursion.
This will ensure that you get to see some of the top attractions in and around Cairo such as the Giza Pyramids, the Sphinx, the Egyptian Museum and etc. before you head off to Aswan or Luxor for your cruise. During a cruise, you can look forward to seeing several wonderful ancient sites, including Karnak Temple; Valley of the Kings; Hatshepsut Temple; Temple of Horus; Philae Temple and more.
Top 5 Attractions to See in Egypt
What to Pack for Egypt?
Anyone booking Egypt tours from Adelaide mighty have questions about what to pack for Egypt. Some items which we feel are essential; include things like a comfortable pair of shoes; a wide-brimmed hat; sunglasses; sunscreen lotion, and a few lightweight cotton tops.
It is also advisable to pack in at least one pair of trousers and a warm top because certain parts of the country can get quite cool in the evenings. This is especially important if you book one of our Egypt and Jordan tours from Australia because Jordan can get particularly cold at night.
Distance and Flight Time from Adelaide to Egypt
The shortest flight distance from Adelaide Airport to Cairo International Airport in Egypt is approximately 13,311 kilometers, with an estimated flight time of approximately 16 hours and 10 minutes.
However, at the time of writing, no airlines were operating direct non-stop flights between the two cities. The shortest and quickest flight was a one-stop flight with a total duration of 20 hours and 50 minutes.
How to Obtain a Tourist Visa for Egypt?
If you are going to be traveling on an Australian passport, you can enjoy Egypt tours from Adelaide without having to visit an Egyptian embassy or consulate for a visa. You can simply apply online for an Egypt e-Visa before traveling to Egypt or you can also obtain a Visa-on-Arrival at the airport when you arrive in Egypt.
Is It Safe To Visit Egypt?
Yes, Egypt is a very safe place to visit. Nonetheless, as with all holiday destinations, it is always wise to stay alert and aware of your surroundings, particularly in very busy touristy areas. Additionally, female travelers and those traveling alone should try to avoid being out on foot in very quiet and/or poorly lit areas at night.
If people have any concerns about the current situation in Egypt, they can check the latest Egypt Travel Advisory issued by the Australian government prior to booking any Egypt tours from Adelaide.
Tailor Made Egypt Vacations from Adelaide, Australia
Explore Egypt your way by selecting only your favorite attractions. Click here to design your personal Egypt trip.