If you have questions about Egypt tours from Pune, you are most likely contemplating a trip to Egypt, and if you do visit the country, it is going to be an experience you will never forget. Whether you want to spend your days exploring ancient sites, or whether you just want to enjoy a relaxing holiday on the Red Sea coast, you definitely won't be disappointed.
The truth is, Egypt tours from India can be whatever you want them to be. Explore ancient temples, tombs and ruins; go camping in the Sahara; SCUBA diving in the Red Sea, put your feet up and enjoy a 5-Star Nile cruise.
Top 6 Egypt Tours from Pune
FREQUENTLY ASKED QUESTIONS
What to See In Egypt?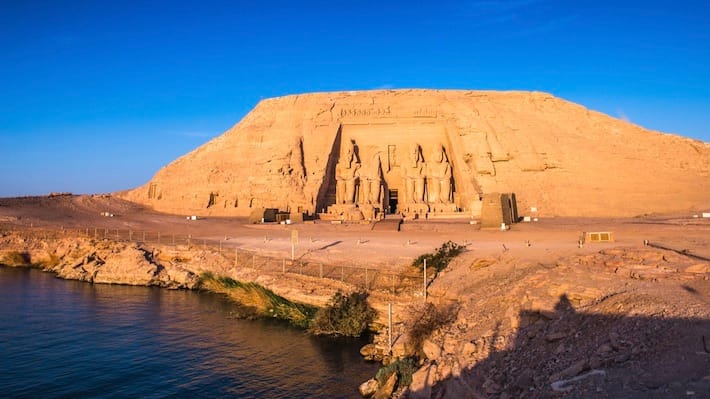 Most people who visit Egypt do so in order to see its many ancient sites. From the Pyramids and the Sphinx in Cairo, to the ancient royal tombs in the Valley of Kings in Luxor, there is certainly no shortage of things to see. One of the best ways to enjoy some of the top ancient sites is by way of a Nile River cruise. We highly recommend visiting sites such as Karnak Temple, Luxor Temple, Hatshepsut Temple and the magnificent Abu Simbel Temples.
With our Egypt tours from Pune, you can visit and explore many of the very best Egypt tourist attractions, and you can do so in comfort and style
Top 5 Attractions to See in Egypt
What to Pack for Egypt?
If you book one of our Egypt tours from Pune, you will most like want to know what to pack for Egypt. What you choose to pack is really up to you. However, there are a few essentials which everyone should pack for a trip to Egypt.
Essential items to pack would include a comfortable pair of shoes; a wide-brimmed hat; sunglasses; sunscreen lotion, and a few white and lightweight cotton shirts/blouses. It is also advisable to pack in at least one pair of trousers and a warm top. This is especially true if you end up booking one of our Egypt and Jordan tours from India because the evenings can be really cool in Jordan.
Distance and Flight Time from Pune to Egypt
Assuming that you are able to book a direct flight from Pune to Cairo in Egypt, the distance is 4,470 kilometers. Direct flights from Pune to Cairo take approximately 6 hours and 5 minutes. Again, this is assuming you are able to book a direct flight.
How to Obtain a Tourist Visa for Egypt?
Unfortunately, Indian passport holders are not currently able to obtain a Visa-on-Arrival at international airports in Egypt. In order to enjoy Egypt tours from Pune, they will need to apply for their visas in India, either at the embassy in Delhi or at the consulate in Mumbai. Visas can be applied for in person or via a visa agent. Friends and/or family members can submit your application and also collect your visa on your behalf providing that you have given them a letter of authorization.
Is It Safe To Visit Egypt?
Egypt is a very safe place to visit as a tourist. However, as is the case with all holiday destinations, it is always a good idea to be alert and aware of your surroundings, particularly in very busy touristy areas. Additionally, it you are traveling alone, then you should try to avoid being out on foot in very quiet and/or poorly lit areas at night. If people have any concerns about the current situation in Egypt, they can check the latest Egypt Travel Advisory by visiting the website of the Indian Embassy in Cairo prior to booking their Egypt tours from Pune.
Tailor Made Egypt Vacations from Pune, India
Explore Egypt your way by selecting only your favorite attractions. Click here to design your personal Egypt trip from Pune.