Egypt and Jordan Tours from India
Egypt and Jordan tours from India can quite literally be life changing travel experiences, and even more so if you book your tour through a reputable and well experienced Egypt tour operator; a tour operator you can trust and rely upon to provide you with an Egypt and Jordan combined travel packages which is flawless in every way.
Design Your Custom Egypt Tour
Explore Egypt your way by selecting only the attractions you want to visit
Amazing Egypt and Jordan Tours from India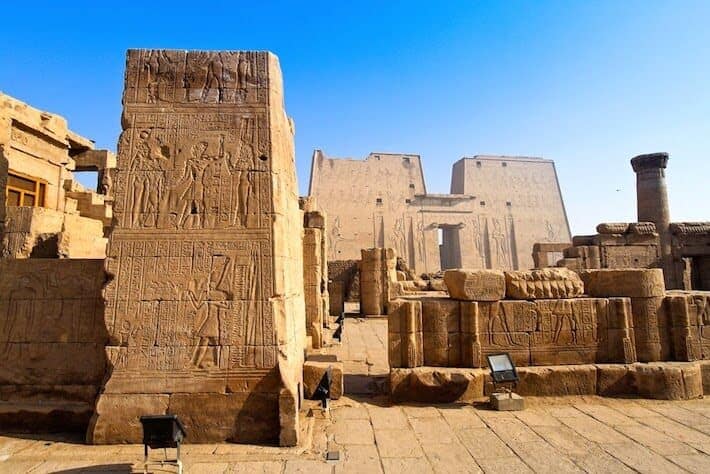 Egypt and Jordan are vastly different, and each has its own unique attractions. Whether you want to spend your time visiting and exploring the remnants of an ancient civilization, or whether you want to enjoy a relaxing break in the sun, both of these amazing destinations offer everything you could ever hope for and more.
Visit the iconic Giza Pyramids and the Sphinx; admire the treasures of King Tutankhamen at the Egyptian Museum and then visit his tomb at the Valley of the Kings; stroll through ancient temples; enjoy a luxurious Nile River cruise, and then relax and unwind on white sandy beaches on the Red Sea coast. Board a flight to Jordan and get a taste of the desert; float on the water of the Dead Sea, and then visit the timeless rock-cut Lost City of Petra before finally returning home.
Of course, when you book Egypt and Jordan tours from India, you want to board your flight out of India with complete peace of mind knowing that every detail has been taken care of so that your vacation in Egypt and Jordan can be flawless from beginning to end. While Egypt tour operators can do a great deal to ensure you have an unforgettable vacation, there are also a number of things travelers can do to minimize the chances of experiencing problems or inconveniences during Egypt and Jordan tours from India.
Passports and Visa Requirements
One of the first things to be aware of is that just like with all countries, both Egypt and Jordan have specific requirements regarding passports and visas. To begin with, your passport should be valid for a minimum of 6 months as from the time of your arrival in both Egypt and Jordan.
Egyptian Visa Requirements for Indians
At present, Indian nationals can not apply for an e-visa, and neither are they able to obtain a visa on arrival in Egypt. A valid visa must be obtained in India, either at the Embassy of Egypt in New Delhi, or at the Egyptian Consulate office in Mumbai. Providing you have all the necessary documentation, the process typically takes 2 to 3 working days and costs 2,900 Rupees for a single entry tourist visa.
Applicants are no longer required to attend an interview, and the application can also be submitted by a third party on your behalf. In order to qualify for a visa, the following documents must be submitted:
Completed and signed visa application form

2 passport-sized photographs

A letter of request to the consular (cover letter)

Confirmed air tickets

Confirmed hotel bookings

A printed copy of your travel itinerary

A bank statement covering the last 6 months and showing a minimum balance of 50,000 Rupees, signed and stamped by the bank

Tax returns of the past 3 years (not mandatory)

Copies of the front and last page in your passport

Your original passport.
NOTE: While your visa will typically be valid for a period of 90, your stay in the country cannot exceed 30 days as from the day you arrive.
Jordan Visa Requirements for Indians
The good news for anyone booking Egypt and Jordan tours from India is that the Jordanian Tourism Board has recently announced that Indian nationals are now able to obtain a visa on arrival at any Jordanian border crossing. This single entry visas allow you to remain in the country for up to 30 days. Visas can also still be applied for at Jordanian diplomatic missions in India prior to traveling to Jordan.
The only requirements for a visa on arrival in Jordan are:
A valid passport with at least 6 months validity left

Proof of onward travel or a return flight ticket
When is the Best Time to Travel to Egypt and Jordan?
The best time to book and enjoy Egypt and Jordan tours from India really depends on you, and what criteria are of the most concern. Many people enjoy visiting during the Christmas and New Year period or during the Easter holidays, but this is also when tour packages cost the most.
As a general rule, the prices of Egypt and Jordan tours fall into one of two categories: High Season and Low Season. High Season typically lasts from September to May, when the weather is almost always cool enough to be considered pleasant by most travelers. During the low season, the weather can be very warm, but this is also when prices are at their lowest.
In short, if you want cool and pleasant weather during your stay, then it is best to visit during the high season. If on the other hand you want to snap up a bargain, then consider visiting during the low season.
NOTE: At Egypt Tours Plus, we believe in flexible travel, and to this end, our guides and tour managers will always do whatever they can to ensure that our clients are as comfortable as possible, even if this means changing tour times in order to avoid the warmest part of the day.
Staying Safe in Egypt and Jordan
When you travel there is always some element or risk, regardless of which country or countries you are visiting. However, when you book your Egypt and Jordan tours from India through Egypt Tours Plus, you are booking your trip through an Egypt tour operator that takes the personal safety and wellbeing of our clients extremely seriously.
We constantly monitor developments on the ground, and at no point would we ever consider taking our clients to any place or area where their personal safety could be at risk. Additionally, when you travel with us, you are rarely left on your own, in that you are almost always in the company of one of our tour managers or one of our Expert tour guides. The only exceptions are free days when there are no tours or excursions scheduled, and in the evenings after we have dropped you back off at your hotel.
Clients who choose to venture out on their own are urged to take the same basic safety precautions that they would take back in their home country. For example, be mindful of pickpockets; scammers, and etc. Also don't carry unnecessary valuables around with you, and if you are out and about at night, then we recommend that you avoid very quiet and/or poorly lit areas, particularly if you are a woman or if you are traveling alone.
Again, when you book your Egypt and Jordan tours from India through us, you really are in good hands; in the hands of an Egypt tour operator that has been offering dream holidays for more than half a century already. Our goal is to ensure that your Egypt and Jordan tours from India are everything you want them to be, and more.
Design Your Custom Egypt Tour
Explore Egypt your way by selecting only the attractions you want to visit