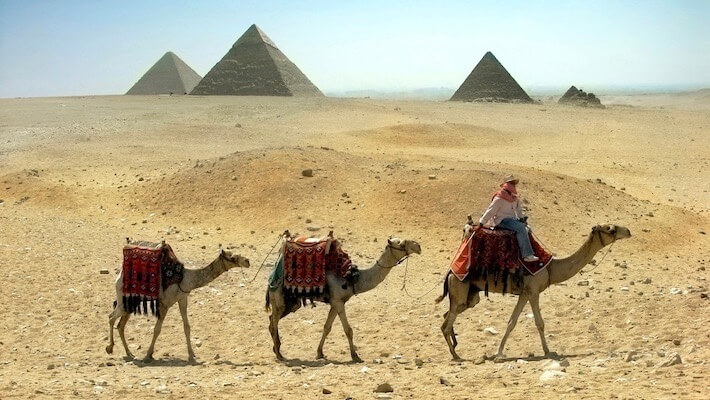 Treat yourself to the sort of break you deserve with a prestigious 8-Day Luxury Nile Cruise Holiday from Egypt Tours Plus. Our luxury Egypt tour holidays have been created with passion for those people who are as passionate about travel as we are. Join us as we explore some of the greatest historical sites in Cairo, including the Giza Pyramids, the Sphinx, and more.
Take to the skies for a short flight to Luxor; board a magnificent 5-Star Nile River cruise ship, and allow us to introduce you to all the very best ancient attractions to be found in the timeless Nile River Valley. Follow in the footsteps pharaohs and kings with one of our flawless Egypt tour packages.
NOTE: Our 8 Day Luxury Nile Cruise Holidays run every Friday, Saturday, Sunday and Monday.
Egypt Luxury Tours
Didn't find the Egypt Luxury Tour you were looking for? Please see Egypt luxury holiday alternatives below or check out some of our other 8-Day Egypt Tours here.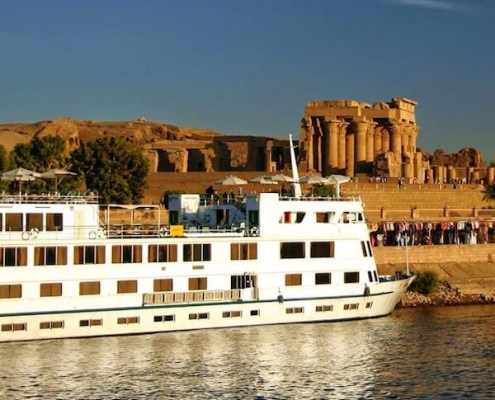 https://www.egypttoursplus.com/wp-content/uploads/2017/04/Luxury-Nile-Cruises-and-Stay.jpg
485
710
Amar Mahallati
https://www.egypttoursplus.com/wp-content/uploads/2019/06/egypt-tours-plus.png
Amar Mahallati
2018-08-16 21:30:31
2020-07-04 11:28:55
15 Day Luxury Nile Cruise and Stay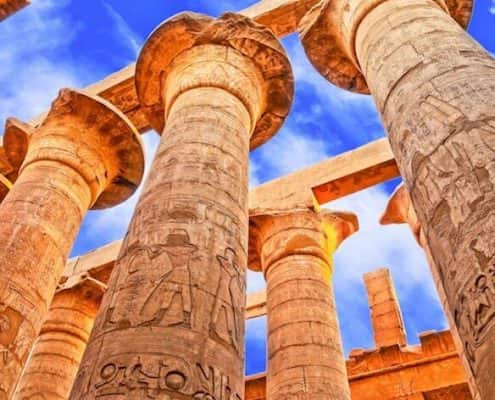 https://www.egypttoursplus.com/wp-content/uploads/2018/01/Luxury-Holiday-to-Egypt.jpg
472
710
Amar Mahallati
https://www.egypttoursplus.com/wp-content/uploads/2019/06/egypt-tours-plus.png
Amar Mahallati
2017-04-05 21:29:06
2020-11-27 10:18:46
13 Day Egypt Luxury Holiday – Cairo, Nile Cruise, Red Sea
https://www.egypttoursplus.com/wp-content/uploads/2014/04/12-Days-of-Luxury-Nile-and-Lake-Nasser-Cruises.jpg
515
710
Amar Mahallati
https://www.egypttoursplus.com/wp-content/uploads/2019/06/egypt-tours-plus.png
Amar Mahallati
2017-04-05 21:27:34
2020-10-13 08:42:55
12 Day Nile & Lake Nasser Cruise and Stay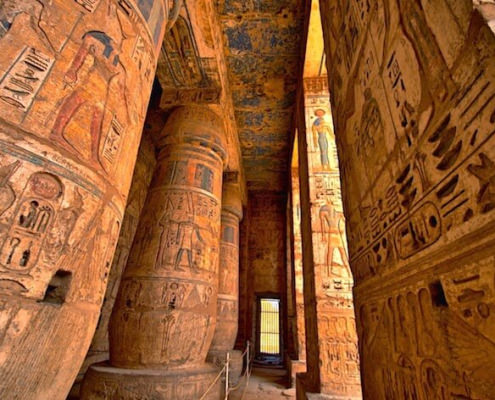 https://www.egypttoursplus.com/wp-content/uploads/2014/04/Egypt-Luxury-Travel-Package.jpg
472
710
Amar Mahallati
https://www.egypttoursplus.com/wp-content/uploads/2019/06/egypt-tours-plus.png
Amar Mahallati
2017-04-05 21:26:46
2020-11-27 10:19:27
11 Day Egypt Luxury Small Group Tours – Cairo & Oberoi Zahra Nile Cruise
https://www.egypttoursplus.com/wp-content/uploads/2018/01/Luxury-Nile-Cruise-Holidays.jpg
481
710
Amar Mahallati
https://www.egypttoursplus.com/wp-content/uploads/2019/06/egypt-tours-plus.png
Amar Mahallati
2014-04-04 08:05:25
2021-03-30 10:11:38
8 Day Luxury Nile Cruise Holiday Package