8 Day Oberoi Zahra Nile Cruise from Luxor to Aswan – Starting from $2885
Enjoy the ultimate luxury Nile cruise; mouth watering cuisine; fabulous entertainment; and unforgettable Egypt sightseeing as you explore relics and wonders of our ancient past. Our 8-Day Luxury Luxor to Aswan Nile cruise on board the prestigious Oberoi Zahra Nile Cruise. Luxuriously styled and decorated cabins and suits, along with world-class amenities one would only expect in a 5-Star hotel, all help to ensure that your time on the Nile will be a time you will never forget.
Sail this mighty river, following in the footsteps of ancient Egypt's most powerful rulers; step inside temples that have been standing for thousands of years; visit the ancient royal tombs of pharaohs long gone, and end your days sipping cocktails under the stars.
NOTE: Selected Departures Only
Nile River Cruises
Didn't find the Luxury Nile Cruise you were looking for? See Oberoi Zahra Nile Cruise alternatives below or customize your trip here.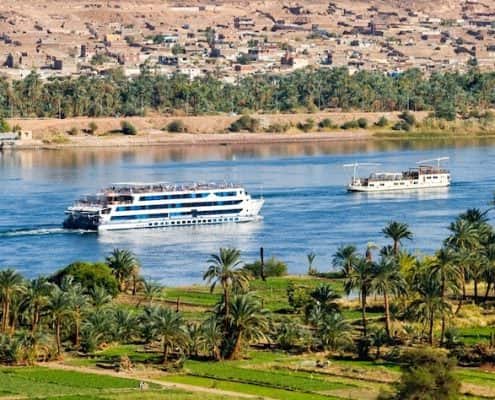 https://www.egypttoursplus.com/wp-content/uploads/2017/07/Nile-Cruises-from-Cairo-to-Luxor-and-Aswan.jpg
474
710
Amar Mahallati
https://www.egypttoursplus.com/wp-content/uploads/2019/06/egypt-tours-plus.png
Amar Mahallati
2017-07-01 03:21:02
2019-09-26 13:36:31
Nile Cruises from Cairo to Luxor and Aswan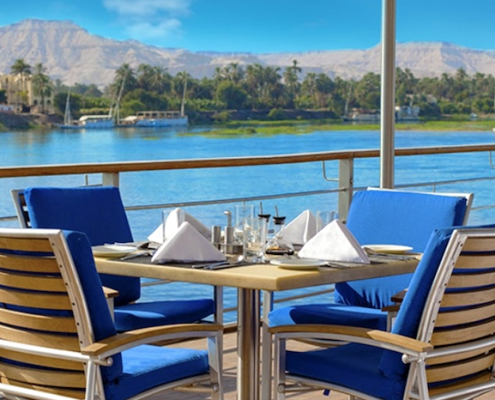 https://www.egypttoursplus.com/wp-content/uploads/2016/12/Nile-Cruises-from-Luxor-to-Aswan.png
466
710
Amar Mahallati
https://www.egypttoursplus.com/wp-content/uploads/2019/06/egypt-tours-plus.png
Amar Mahallati
2017-03-26 11:43:57
2019-09-26 13:44:53
Nile Cruises from Luxor to Aswan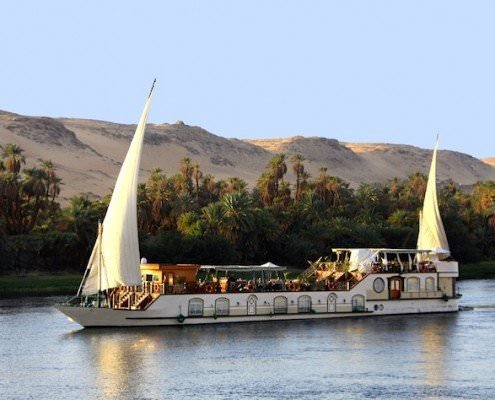 https://www.egypttoursplus.com/wp-content/uploads/2014/06/Dahabiya-Nile-Cruises.jpg
474
710
Amar Mahallati
https://www.egypttoursplus.com/wp-content/uploads/2019/06/egypt-tours-plus.png
Amar Mahallati
2017-03-23 06:55:22
2020-03-23 18:37:13
Dahabiya Nile Cruises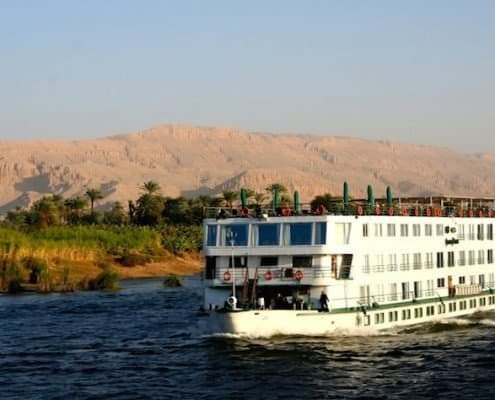 https://www.egypttoursplus.com/wp-content/uploads/2014/06/Luxury-Nile-Cruises.jpg
474
710
Amar Mahallati
https://www.egypttoursplus.com/wp-content/uploads/2019/06/egypt-tours-plus.png
Amar Mahallati
2016-12-04 11:51:07
2019-09-26 13:37:08
Luxury Nile Cruises
https://www.egypttoursplus.com/wp-content/uploads/2016/11/Oberoi-Zahra-Nile-Cruise-Pool-2.png
421
710
Amar Mahallati
https://www.egypttoursplus.com/wp-content/uploads/2019/06/egypt-tours-plus.png
Amar Mahallati
2016-11-27 08:09:04
2020-04-02 11:15:36
8 Day Oberoi Zahra Nile Cruise from Luxor to Aswan